5th July 2017
'Challengers' Receive a New Variety Sunshine Coach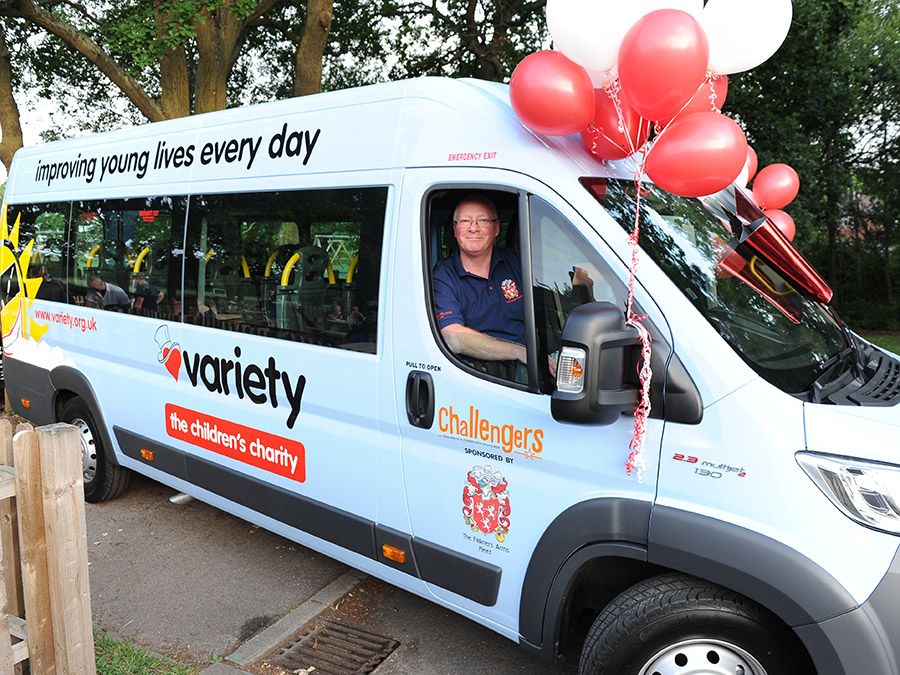 Variety presented a bespoke Sunshine Coach to the children and staff of Challengers, a charity which provides inclusive play and leisure opportunities for children with disabilities and young people.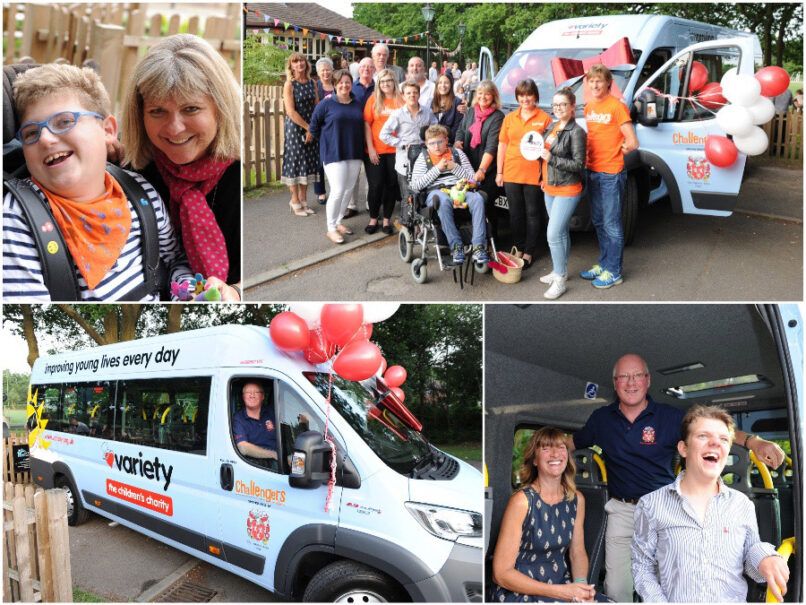 The specially designed vehicle, which has been donated by the generous customers and staff of the Falkners Arms pub in Fleet, will be used to transport children on a number of educational and social outings. Since 2010, the pub has raised over £100,000 for national and local charities.
Challengers are a south-east England based charity that currently support over 1,300 families across 26 schemes over Surrey, Hampshire, Berkshire and West Sussex. The new coach will provide transport for children to experience day-trips and activities they otherwise would be unable to access.
Laura Sercombe, Challengers CEO, said;
"We are so excited to see the new coach and about what The Falkners Arms have done for us. We have been thrilled to be a part of this project and it is going to make such a difference to Challengers, I can't wait to see it in action!"
Paul Moroney, co-owner of the Falkners Arms, said:
"In 2015 we set out to provide a legacy which would benefit a local charity over a long period of time and came up with the idea of sponsoring a Sunshine Coach. We launched our most ambitious single fundraising project and were delighted to reach our target in 18 months through our annual Family Fun Day, sky dives, marathon runs, meat raffles, skittles nights, auctions and generous donations from local businesses. We were equally delighted to have found such a brilliant charity as Challengers to receive the Sunshine Coach as they carry out such wonderful work with disabled children and young people. We know that the coach will be a tremendous help in enabling their children to visit places that otherwise may not be possible, and we thank everyone that took part in our fundraising for their truly fantastic achievements and support."
Colleen Ettridge, Head of Fundraising at Variety, the Children's Charity, said:
"We are delighted that Challengers have received their new Sunshine Coach today, which was kindly funded by The Falkners Arms. Since 1962, Variety has donated over 5,400 Sunshine Coaches to schools across the UK so we can give disabled and disadvantaged children and young people the ability to get the most out of life. I know this Sunshine Coach will make a great difference to the children of Challengers."