30th May 2018
Cardiff's Marion Centre Presented with Variety Sunshine Coach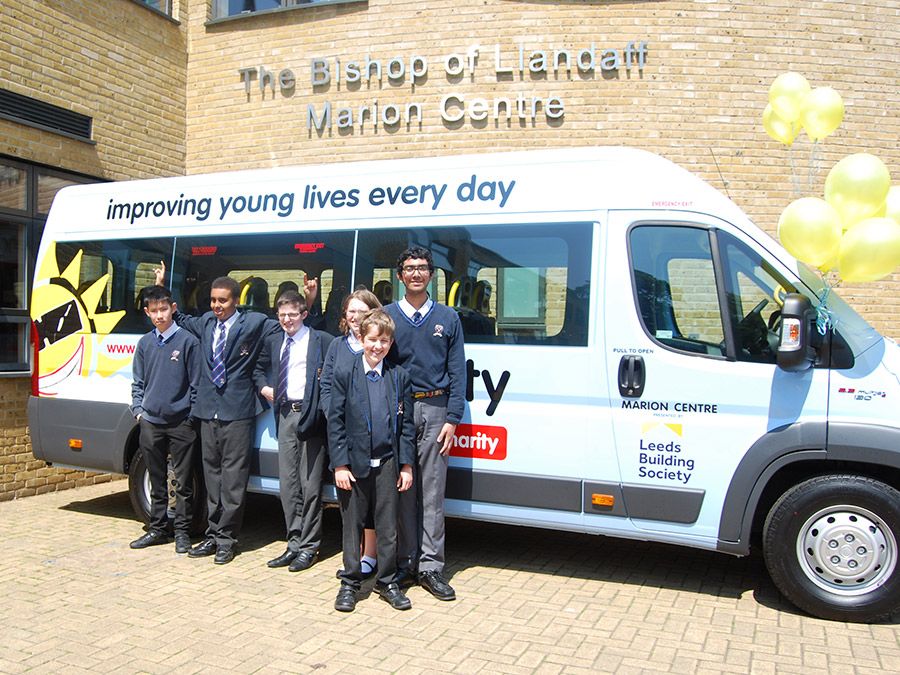 A Cardiff School has been presented with a Variety Sunshine Coach, thanks to a donation from Leeds Building Society.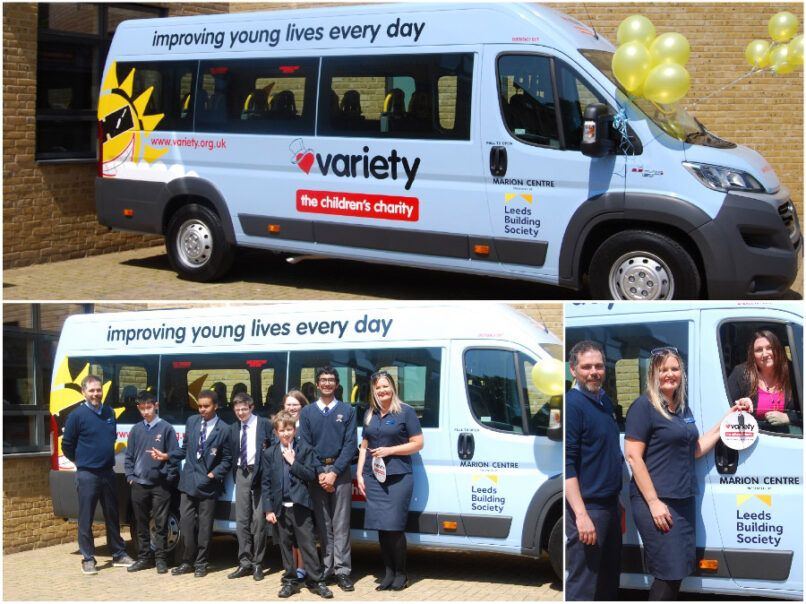 The Marion Centre at Bishop of Llandaff Church-in-Wales High School provides a broad, balanced and differentiated curriculum for the specific needs of students with autistic spectrum conditions.
It accommodates up to 42 students across the full 11-19 secondary age range. Staff are trained, specialist teachers with an SEN qualification, are Team Teach (UK) trained and use the TEACCH approach.
The brand-new Sunshine Coach will give pupils access to a range of activities away from the school environment. The children will use the coach to visit other schools and colleges, take part in work placements and further develop a range of independence and social skills.
Colleen Ettridge, Head of Fundraising at Variety, the Children's Charity, said:
"We are extremely grateful to Leeds Building Society for funding this coach for the Marion Centre. Variety coaches, often regarded as mobile classrooms, enable pupils with special needs to access educational, sporting and social activities which help with their learning and personal development."
The Sunshine Coach is the fourth to be donated by Leeds Building Society thanks to donations of its members via the Society's 'Your Interest In Theirs' scheme that allowed members to donate the pence amount of interest earned each year through their Leeds Building Society savings accounts to charity.
Luke Wellock, Corporate Responsibility Manager at Leeds Building Society, said:
"Our members have made a significant contribution to our fundraising efforts for Variety over the years. As a result we have been able to donate four buses to organisations across the country that make a difference to people's lives."
Jo Thomas, Head of the Marion Centre, said:
"We are very grateful to both Variety and Leeds Building Society for their donation of a brand new minibus. The students at the Marion Centre rely on a bus to experience a broad enhanced curriculum to support their complex educational needs. This minibus will enable staff to increase the variety of educational experiences, trips and activities our students can engage in so thank you!"