4th October 2018
Builders' Merchants go the extra mile to fund coach for local school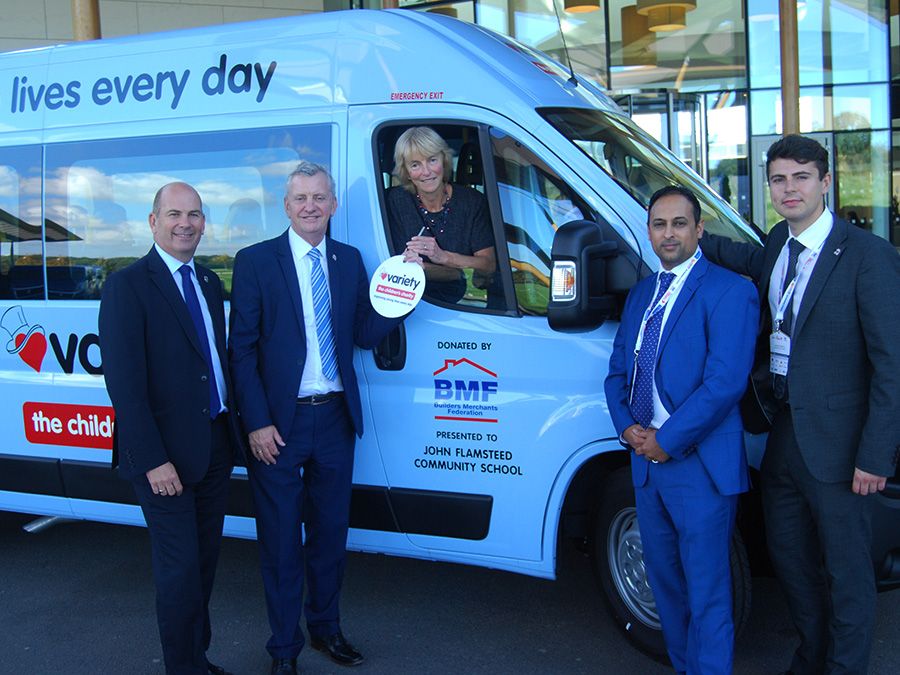 A crazy four-day car rally across six countries is one of the fun activities members of the Builders Merchants Federation (BMF) took part in, to fundraise for John Flamsteed Community School's brand new minibus.
The BMF funded the minibus – officially known as a Variety Sunshine Coach – in support of Variety, the Children's Charity.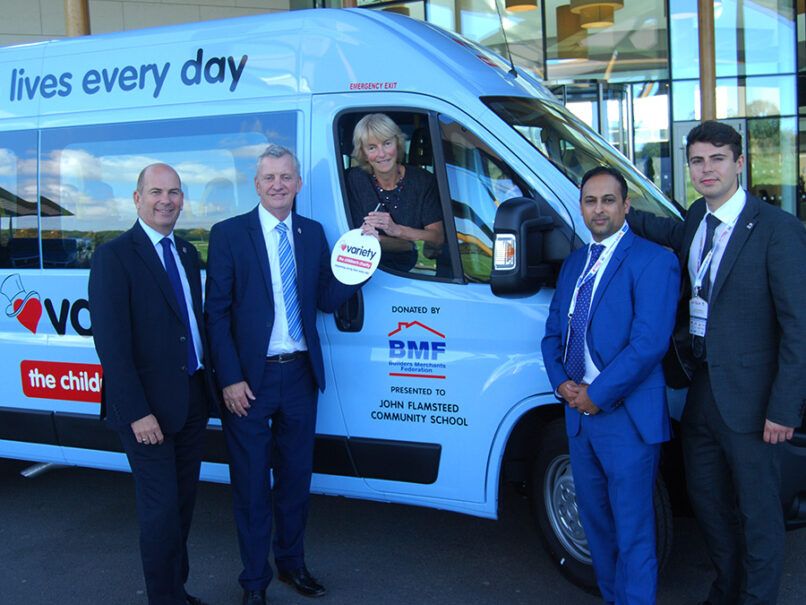 John Newcomb, the BMF's Chief Executive Officer handed assistant headteacher Dawn Musson the minibus keys, during a special presentation at St George's Park, in Burton-Upon-Trent, Staffordshire, on 27th September 2018.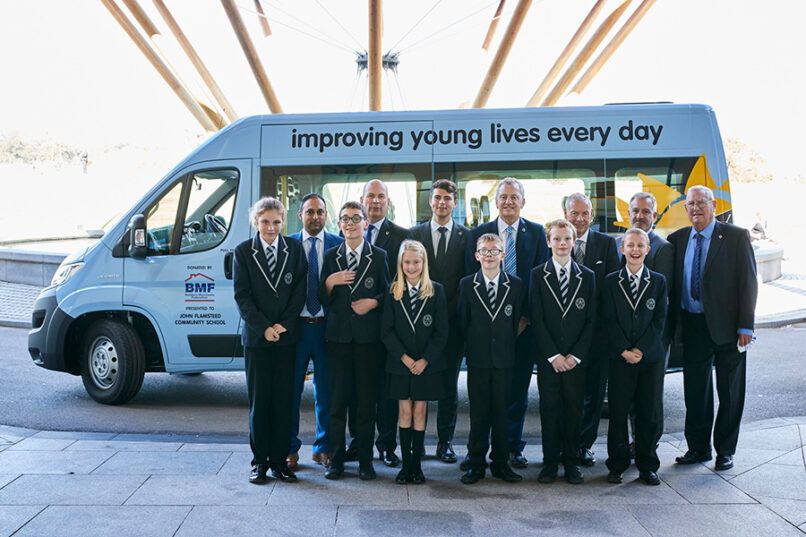 Mr Newcomb was joined at the presentation by other BMF representatives including Peter Hindle, BMF Chairman, Jim Parlato, BMF Regional Chairman, East Midlands and John Stephenson, BMF Regional Manager, North East/Yorkshire/East Midlands. Variety's CEO Frances Lang represented the charity.
Of the new minibus, Lisa Walton, John Flamsteed Community School's headteacher said:
"The new Variety Sunshine Coach will make a significant change to the opportunities that we can offer our students, but especially those for whom access to off-site activities can be difficult.

"I would like to thank both Variety and BMF for supporting the students who will undoubtedly benefit from this extra provision."
Mrs Walton's sentiments were echoed by Helen Redhead, the Head of School.
"We are absolutely ecstatic as are the students at John Flamsteed Community School, The Ripley Academy and Street Lane Primary School.

"The Variety Sunshine Coach will enhance the lives and probable life chances of many more students from three different schools and for that we and they are extremely grateful."
The coach presented to John Flamsteed School comes 30 years after the BMF donated a Sunshine Coach with the help of writer, comedian and actor Barry Cryer who kindly sent a personal message of support for the presentation.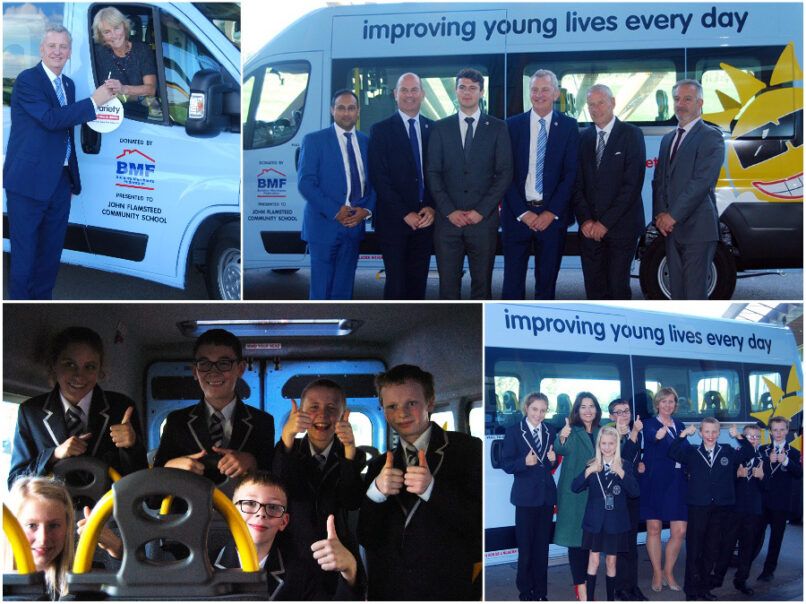 Mr Newcomb said:
"The Builders Merchants Federation is delighted to support Variety as our charity of the year. Variety does a fantastic job helping disadvantaged young people and looking around me it is clear that a Sunshine Coach is far more than a means of transport.

"I must thank BMF members across the building materials supply chain who have helped us in our fundraising, in particular everyone that took part in and supported the Vado Rally, which sees industry teams competing in a crazy car rally across six countries in four days. The funds raised from this event could not have been put to better use."
Variety has been helping improve the lives of young people who are sick, disabled or disadvantaged since 1949.
Frances Lang, Variety's CEO said:
"We are extremely grateful to the BMF for sponsoring John Flamsteed School's Variety Sunshine Coach. These coaches, often regarded as 'mobile classrooms', give pupils with additional needs the opportunity to experience active learning and develop life skills outside of the school environment."