24th October 2014
Broadmeadow Special School in Wolverhampton Receives a Variety Coach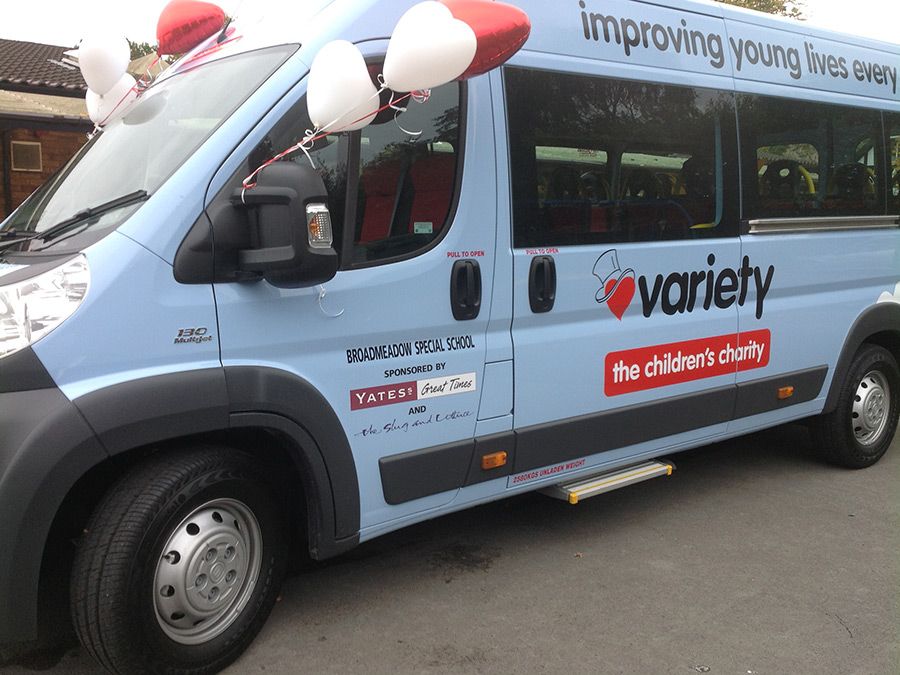 There were bright smiles all round for the presentation ceremony, which was attended by members of Variety and Stonegate Pub Company. This coach is the third of seven coaches funded by Stonegate following the success of Stonegate's BBPT campaign which raised £300,000 for Variety.
The school has 54 students aged between three and seven. It provides a rich and exciting curriculum and aims to ensure each child has at least one offsite visit per week. The visits are linked to their learning targets. Many groups also concentrate on developing social and communication skills, such as learning to ask and wait for refreshments in cafes, or buying cooking ingredients etc.
The coach is therefore vital and totally integrated into the day-to-day functioning of the school.
Lisa Walker, Deputy Head Teacher at Broadmeadow, said:
"We are delighted with our new Variety Coach as it will enable us to continue to deliver an exciting and meaningful curriculum, and broaden the daily life experiences of the children attending Broadmeadow. As a small school, we work very hard to give our children with severe learning difficulties the best start to their education. With a new coach, we are able to continue to offer opportunities such as swimming and to experience life in the local community."
To find out more about how Stonegate is supporting Variety or if you are interested in knowing how your company could sponsor a Variety Coach contact: colleen.ettridge@variety.org.uk