14th December 2016
Bristol Toddler Awarded Specialist Wheelchair by Variety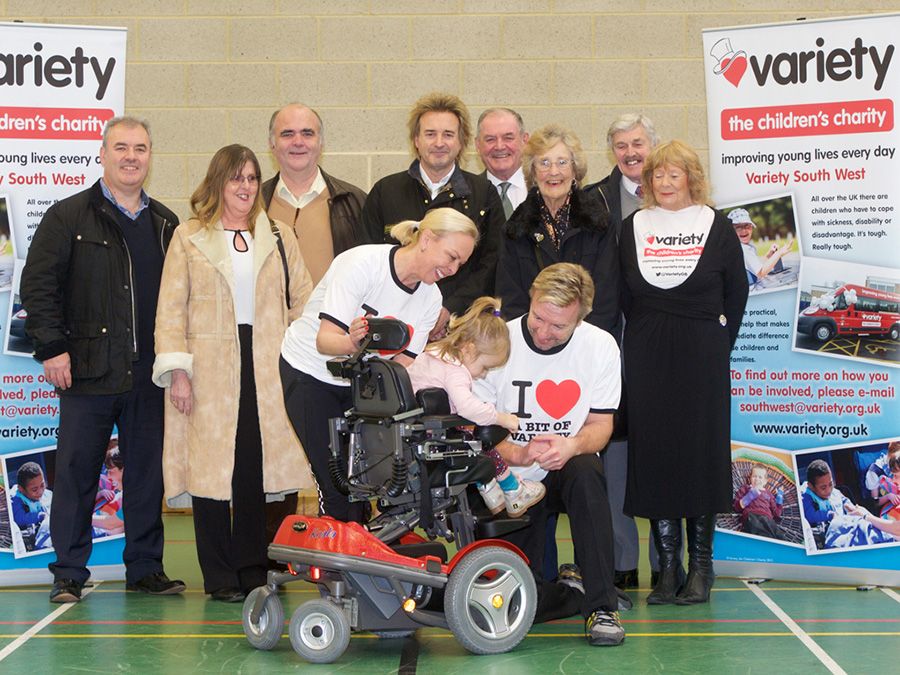 A 3 year old girl from Bristol has been awarded a specialist wheelchair worth nearly £10,000 from Variety.
The wheelchair's presentation to the young girl was extra special as Torvill and Dean, who are currently starring in Cinderella at the Bristol Hippodrome, presented the wheelchair to the young girl and her grateful family.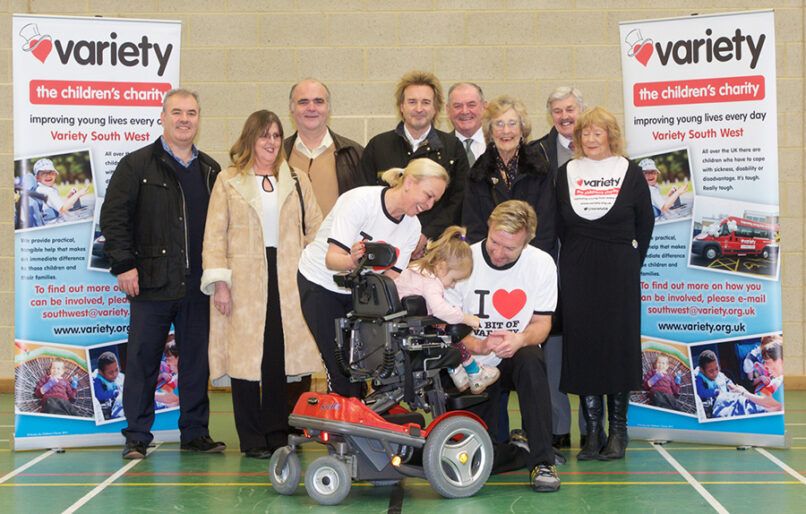 The wheelchair, provided by Pearce Mobility, will give the toddler additional mobility and greatly improve her and her family's lives. The wheelchair, like the majority of wheelchairs and equipment Variety grants, is tailor-made for her.
Derek Cleverdon, Chair of Variety South West says:
"I am delighted that a special local Bristol girl was able to receive her wheelchair. It's always an incredible moment when you're able to help a family with life-changing equipment and it's been made even more special on this occasion with Torvill and Dean kindly presenting the young girl and her family with their new chair."