22nd May 2023
Briarwood School Receives New Sunshine Coach Thanks to Mountpark's Support
South West
Sunshine coaches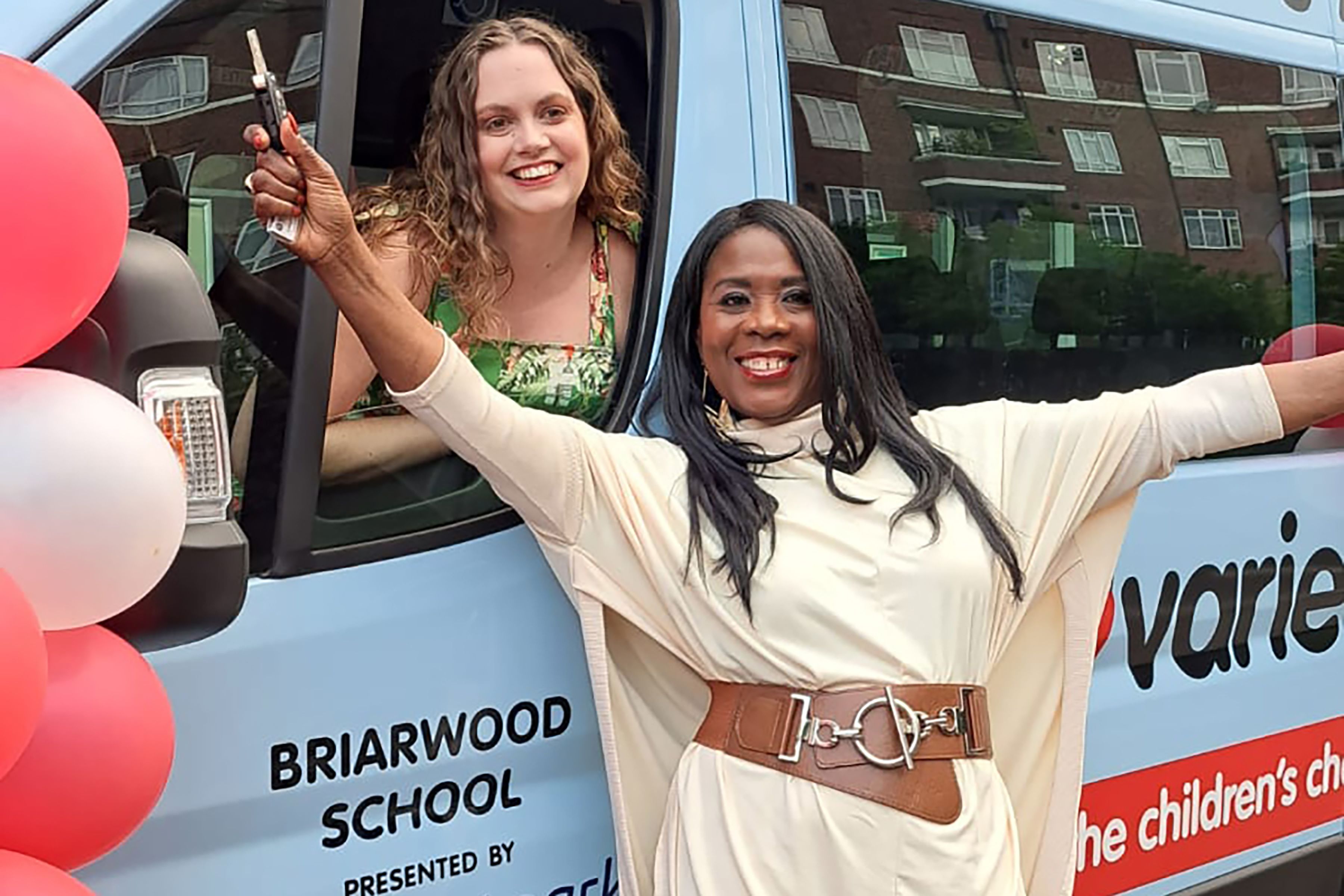 Nicolle Deighton, Executive Headteacher of Briarwood School, and Rebecca Hunt, Head of Operations at Briarwood School, joined Mountpark representatives and Variety for a Sunshine Coach presentation, where they were handed the keys to their new coach.
Briarwood School is dedicated to pupils aged 3-19 years with Severe and Profound Learning Difficulties, Complex Needs, Autism and Sensory Impairment. They have three schools across Bristol: Briarwood Infants, Juniors, Secondary, and Sixth Form. They also run The Nexus for pupils with challenging behaviours.
Their new Sunshine Coach will allow students to continue their education outside the classroom. They will be able to explore their local area on school trips, visit the local community, and develop their social skills.
The new Sunshine Coach was kindly donated by long-term Variety corporate supporter, Mountpark, who have supported Variety for over 20 years.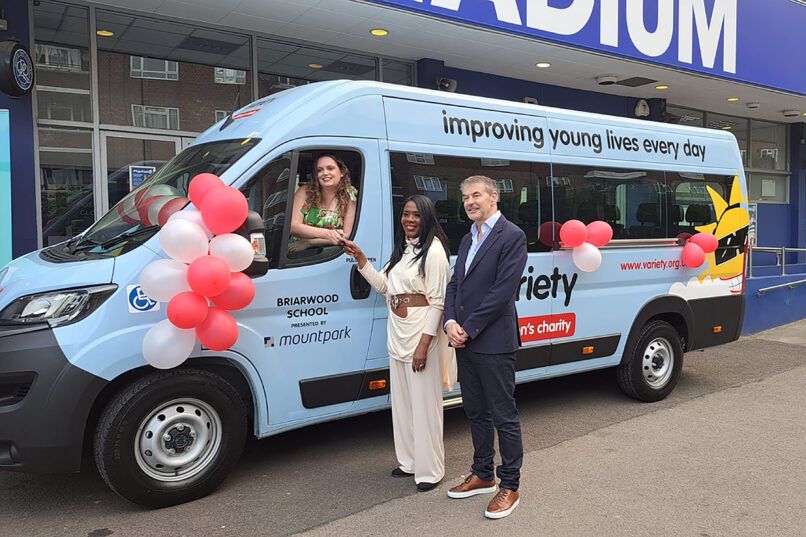 An unbelievable £133,000 was raised from the event. £5,000 will go to Young Lives Vs Cancer, while the remainder will be split evenly between Variety and Combat Stress. The incredible £52,200 will make an enormous difference to the lives of disabled and disadvantaged children.
Variety's newest Sports Ambassador, six-time Olympian Tessa Sanderson CBE, presented the keys to the coach to Briarwood School.
In her speech, Tessa said:
I am delighted to be here this evening. This is my first ambassadorial role for Variety, the Children's Charity and I am excited to be a part of it. Why? Because in 1977, Variety raised £6000 for me so I could travel and go to competitions when I could. From that, I went on to win three Commonwealth gold medals, Olympic gold medals, World Championships medals, and I can only say thank you to Variety who helped me.

So I feel delighted to be an ambassador and to be working there now, looking at all the things that have been done for young kids. They have the opportunity to be out there, have fun, enjoy their Sunshine Coaches coming from Variety.

When they have their coaches, they have the opportunity to go do something the way Variety gave me the chance, so thank you, Mountpark, for the fabulous job that you're doing. It will mean so much more than we can even think about, so thank you Variety and Mountpark. I am so happy to be here and I'm so proud of all the work that you're doing. Thank you very much.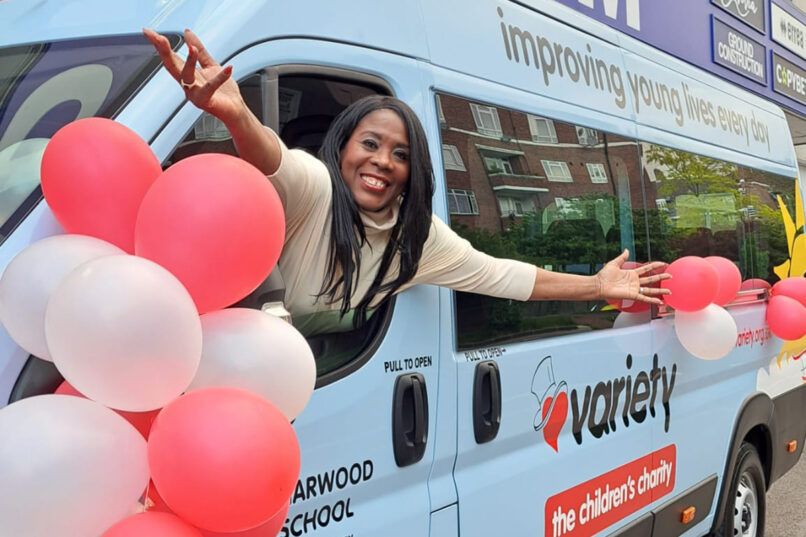 Nicolle Deighton, Executive Headteacher of Briarwood School, said:
I've been working at Briarwood since 2008 now and we have grown from 55 pupils all the way through to 169 pupils, and we still grow. Our school is in one of the most deprived areas of Bristol and over 60% of our children not only have life-limiting conditions and severe and profound learning difficulties, but they are also some of the most deprived children in the UK.

This bus not only gets them across our different sites to do things like hydrotherapy and physiotherapy, but it also gets them out into the community and it gives them a life. There's one young man who came to me and wants me to tell you what it means to him.

I've known him for a long time. He came to us at the age of 11. He had been a child soldier in Syria. He had walked on his own for two months with a severe learning difficulty and very severe medical conditions to get to safety. He got to the UK and he came to Briarwood. We have worked with him for the last eight years, and he has learnt to speak, he has learnt to walk, he has learnt to look after his own medical conditions, and he's learnt to write. He wrote you a letter today, which says 'Thank you for the bus. I'm going to go into town with my friends.' And that was his only purpose in life when he came over: he wanted to go into town with his friends and you've made that possible, so thank you.