13th February 2015
Briarwood School Celebrates The Arrival of Their New Variety Coach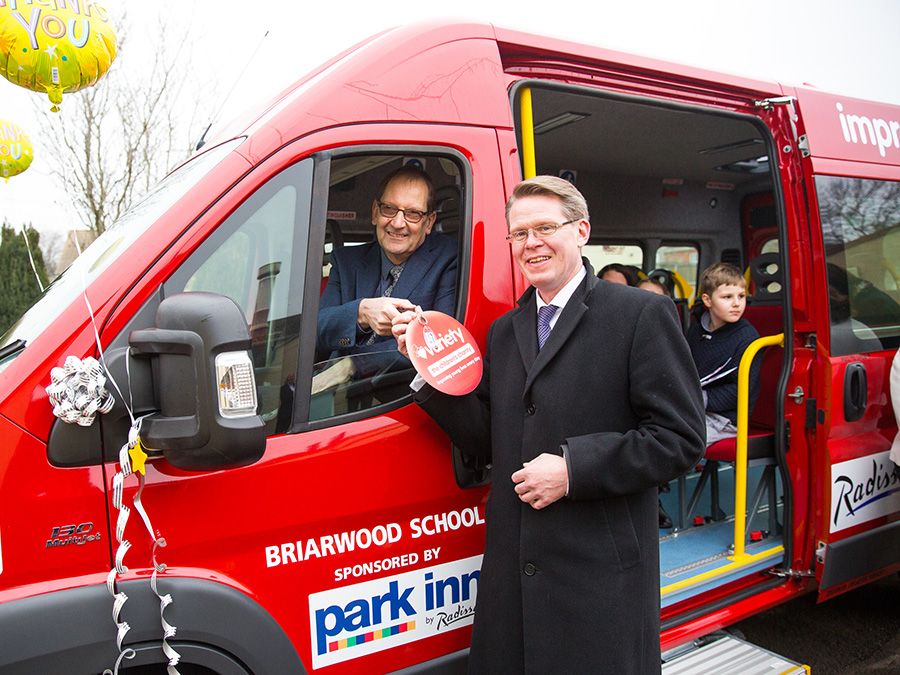 Thanks to the support of The Rezidor Hotel Group, which includes 'Radisson Blu' and 'Park Inn' hotels, Briarwood School has been presented with a new Variety Coach.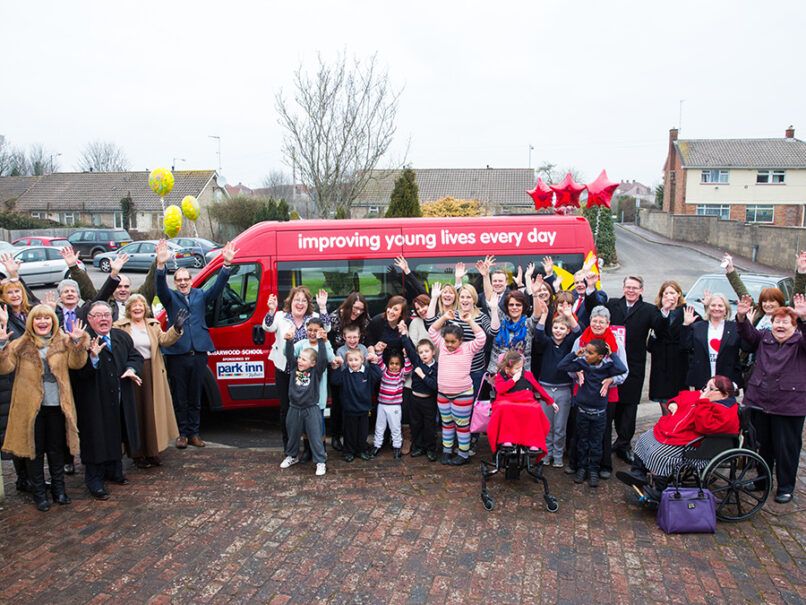 Richard Moore, Vice President, The Rezidor Group, UK & Ireland said:
"We are very proud to be able to present this Variety Sunshine Coach. Our hotel team members are pleased to raise funds on behalf of Variety and to support disadvantaged children and young people who deserve to participate in every aspect of school life and the local community. This coach will play a part in assisting them to do this."
The children at Briarwood made a 'coach' shaped thank you card, which was given to Richard Moore to show their appreciation of the hotel group's support.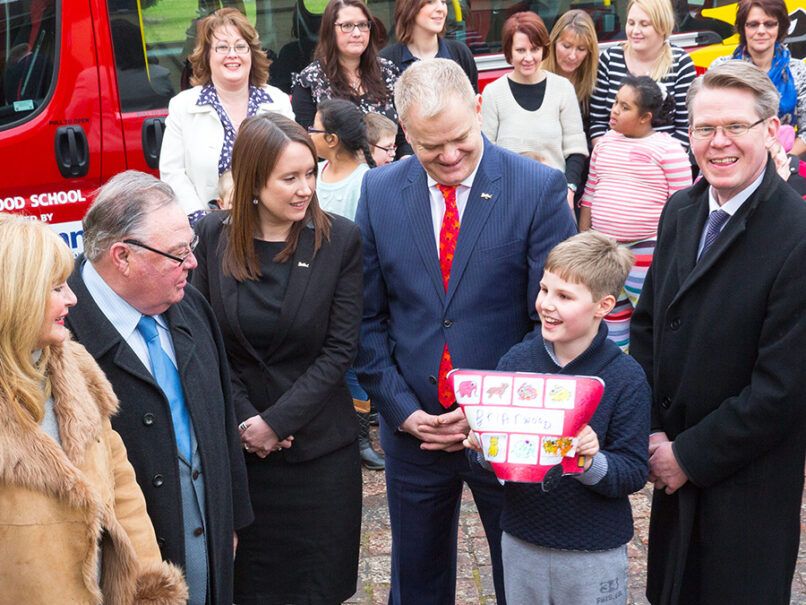 Briarwood school is committed to providing a high quality of education, care and life for children and young people with severe learning difficulties, complex needs including autism and sensory impairment from 3-19 years. The school is based on two sites. Both sites have specialist centres for pupils with behaviours that challenge.
The new Variety Sunshine Coach will offer the children the opportunity to develop their learning and enrich their experiences by participation in their local community. The coach will be used every school day to access regular activities such as hydrotherapy, pony riding and enterprise learning as well as events. Out of school it will support our afterschool and holiday clubs.
David Hussey, School Headteacher commented:
"We are very thankful for the donation of the specialised Sunshine Coach from Variety and Rezidor. This donation will make a strong contribution to the education and enjoyment of the Briarwood children and young people. The Coach which has a tail-lift will enable wheelchair users to access the Coach and help all our children to participate in a range of enrichment opportunities, to participate in activities which otherwise would be inaccessible and to make their own contribution to their local community."