17th July 2014
BPPT Passport Survives Jet Ski Ride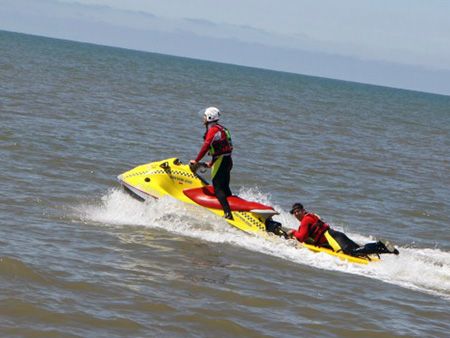 The Blackpool leg of the BBPT, which lasted two days saw the passport travelling via jet ski, horse and cart, quad bike, push bike, Cinderella carriage, open top car and trolley.
General Manager of Yates's Market Street, Craig Southall, said:
"It was definitely an odd way of transporting the passport, equal parts exhilarating and exhausting! Beach Patrol did a great job looking after me, it was very kind of them to help us support Variety, the Children's Charity.
Craig Southall, General Manager of Yates's on Market Street, transporting the BBPT passport on the back of a jet ski driven by Blackpool Beach Patrol.