6th December 2021
Bournemouth pupils go on a Christmas-themed safari with Variety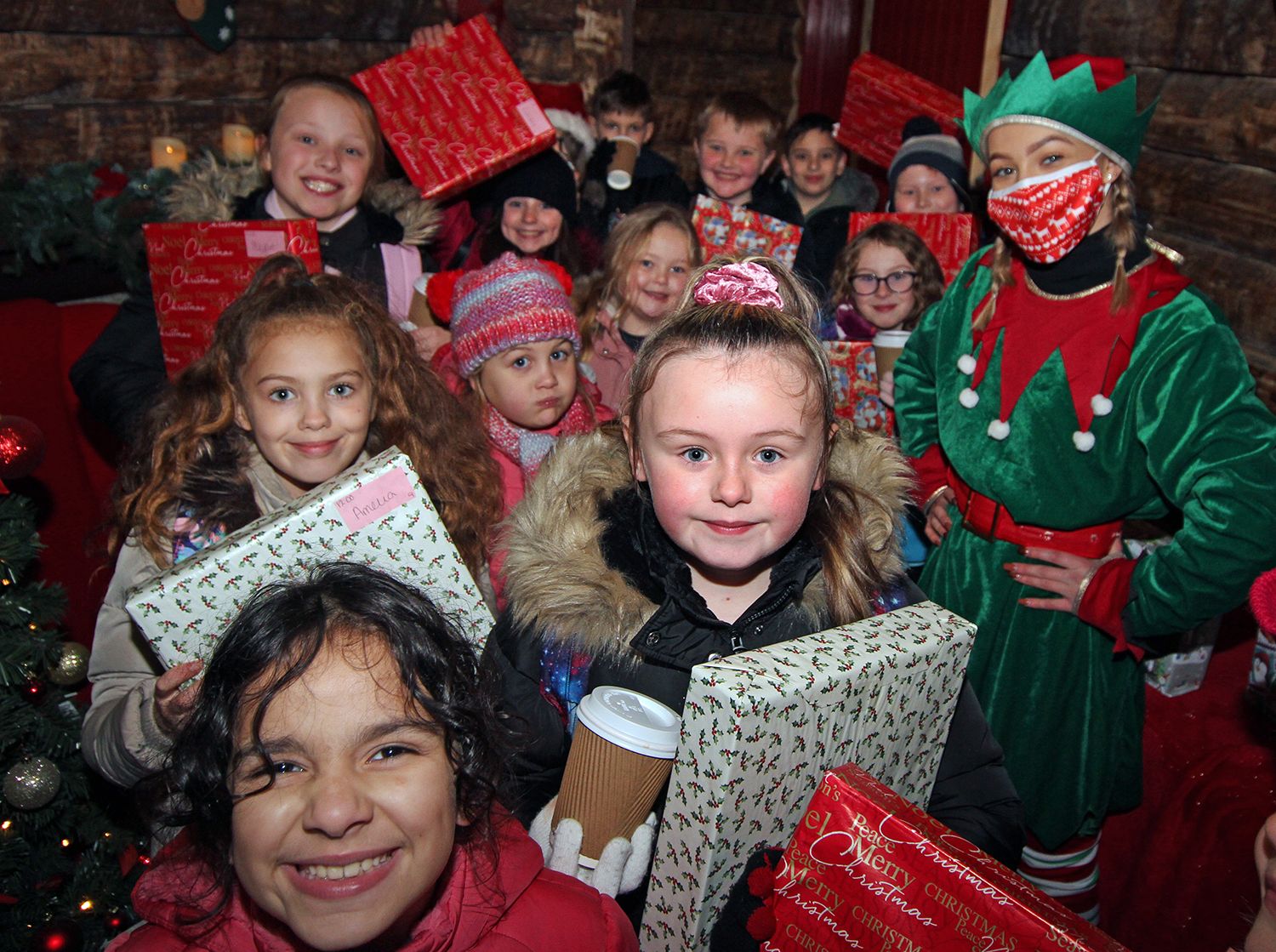 The children saw many fascinating exotic animals, both large and small, watched a sparkling festive lights display and rode the Santa Train to the 'North Pole' to meet Father Christmas himself.
The festive outing, organised by Variety Wessex and funded by Shan Seewooruthun and the BC Club, was a roaring success from the start. The children boarded a boat ride to visit sea lions and were thrilled to see the creatures swimming alongside the boat and leaping into the air to catch fish. There were gales of laughter when one very noisy sea lion swam around the boat honking loudly. After a trip on the Santa Train to North Pole Station, the children were welcomed by elves with warming hot chocolate and mince pies. Father Christmas wished each child a merry Christmas before giving them a present with their name on it. The train then whisked everybody off to a cosy restaurant where a lunch of sausages, mash, fish and chips (and more) was devoured with gusto.
The children say that it's the best day out they have ever been on. Thank you Variety, Frances, Judy and Jenny for organising and accompanying us on this amazing day out. This really was a day to put in the children's memory books, one that they will all treasure for a very long time.

Liz Rawson-Jones, Pastoral Lead at the school.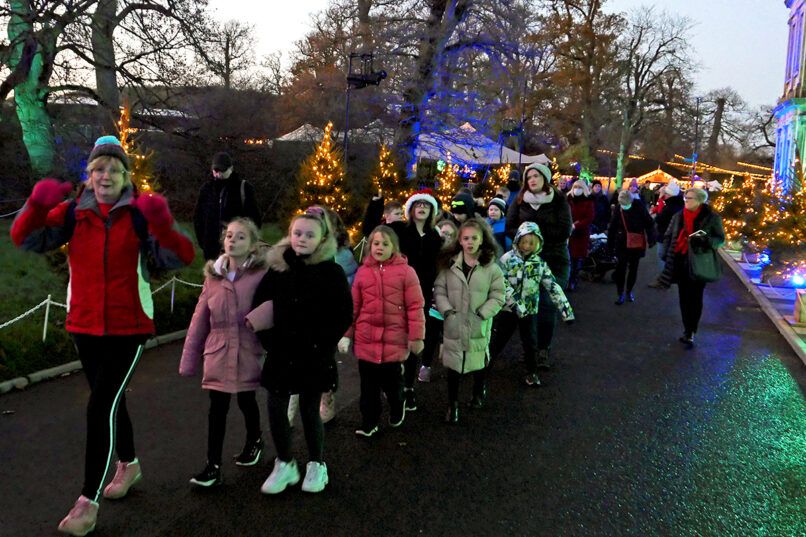 The afternoon kicked off with an exhilarating coach ride around the Safari Park. It was a chilly day, but when the sun came out, so did the animals emerge. The children marvelled at lions, tigers, cheetahs, rhinos, deer, flamingos and wolves. At the end of the tour, the youngsters had an unexpected encounter with a raptor (bird of prey) display, while live falcons and owls flew overhead.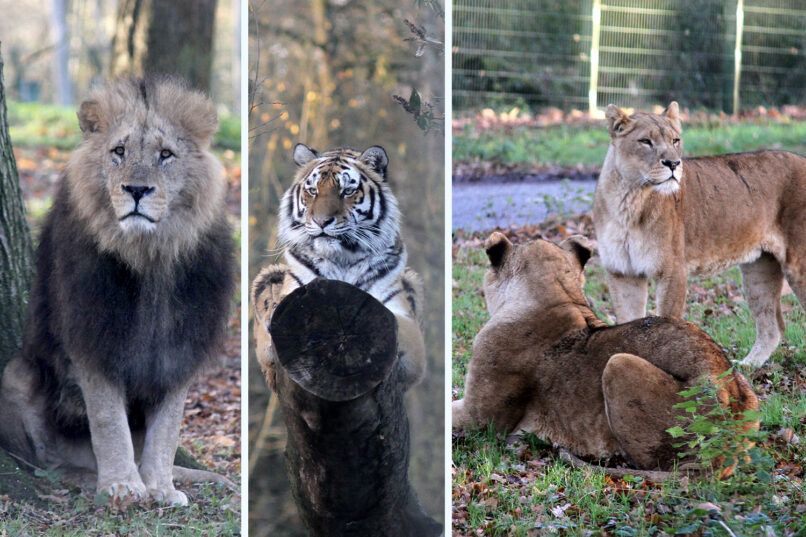 When dusk arrived, it was time to explore Longleat's festive illuminations. The children wandered along a charming trail of illuminated sculptured flowers and through a hedge maze adorned with thousands of sparkling lights. The twinkling Christmas trees and choreographed light show projected onto the front of Longleat House drew gasps, while the children marvelled at a river of lights and ancient trees lit up with glowing colours. Carols and Christmas songs were sung around a thirty-metre enchanted singing Christmas tree.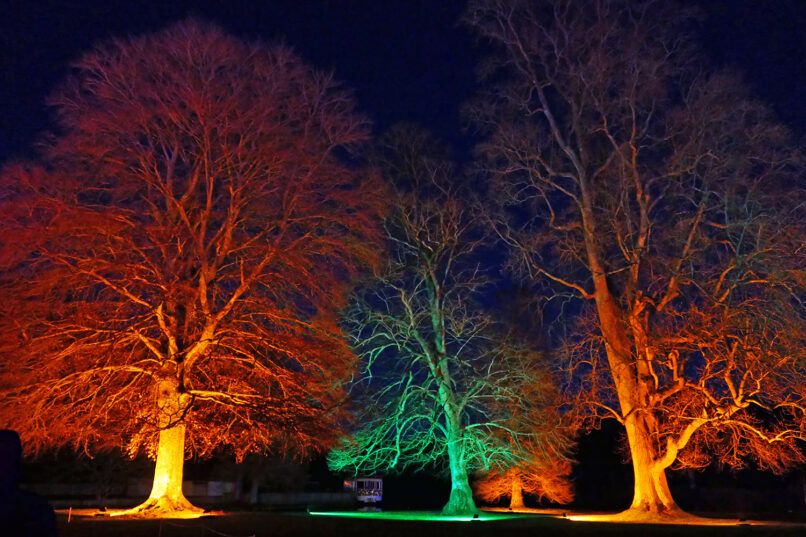 Everyone enjoyed a McDonald's supper in Ferndown on the return coach journey to Bournemouth. The party arrived back at school tired but very happy, and each child was presented with a tub of chocolates as a final treat.
This was a hugely successful day out and made Christmas memories for children who would not otherwise have had such opportunity. Thank you, Liz and the staff from Bethany School for helping make the day so enjoyable, Shan and the Bournemouth Boys Club for their generosity in funding the trip, Judy Hiscoke and Jenny Davies from Variety Wessex committee for all your help on the day, Longleat's Operations Director Simon Townsend for all your assistance and Alex in the restaurant, McDonald's at Ferndown for your efficient service and meals that the children all enjoyed, Andy our wonderful Laguna Coach driver and Lennie and Lorraine Segal for sourcing the Heroes.

Frances Cornelius, chair of Variety Wessex