16th January 2015
Book Signing Day with Best selling Crime Writer, Tess Gerritsen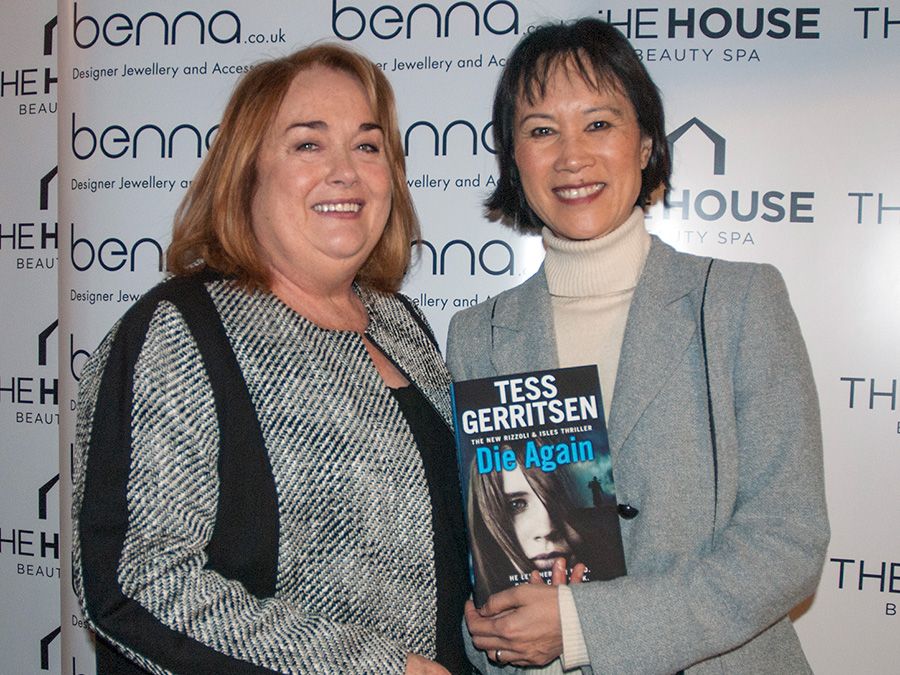 Margaret Harry, owner of the House Beauty Spa held another fantastic Book Signing day with Best selling Crime writer "Tess Gerritsen". The event was held at Gusto Restaurant Albert Dock for 90 ladies, who enjoyed a superb lunch with entertainment, a raffle and each lady even received a HouseBeautySpa Good bag.
Tess Gerritsen spoke about her life and her career as as Author followed by a Q & A session. Many leading Ladies from Liverpool attended the event including Emmerdale Actress Gillian Kearney, Beryl Marsden – 60's recording artiste and Mandy Molby, wife of Jan Molby Footballer.
Margaret Harry said:
"I am thrilled to be able to support Variety,the Children's Charity, whilst hosting exclusive lunches with some of the most famous Top Authors."
The next book signing will be held on the 27th March at the Hilton Hotel, Liverpool with "Ray Quinn " which is almost sold out!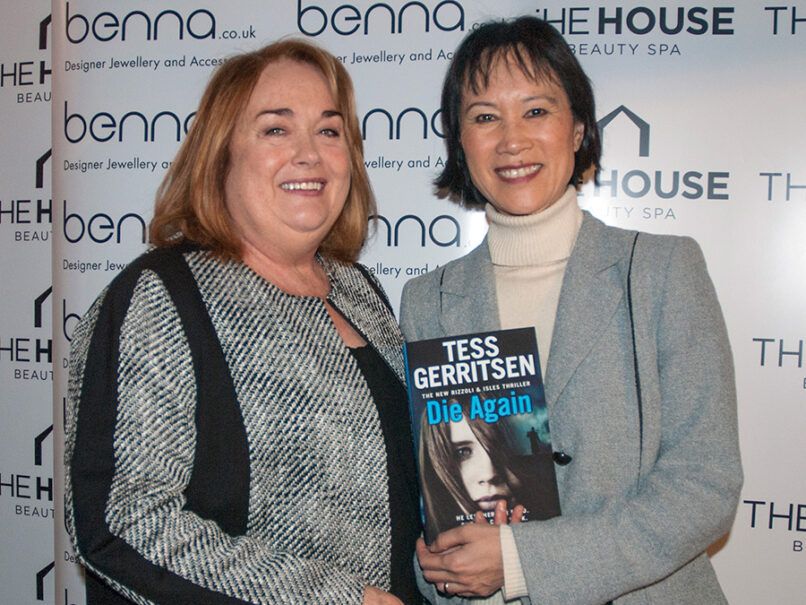 Photo: Margaret Harry and Tess Gerritsen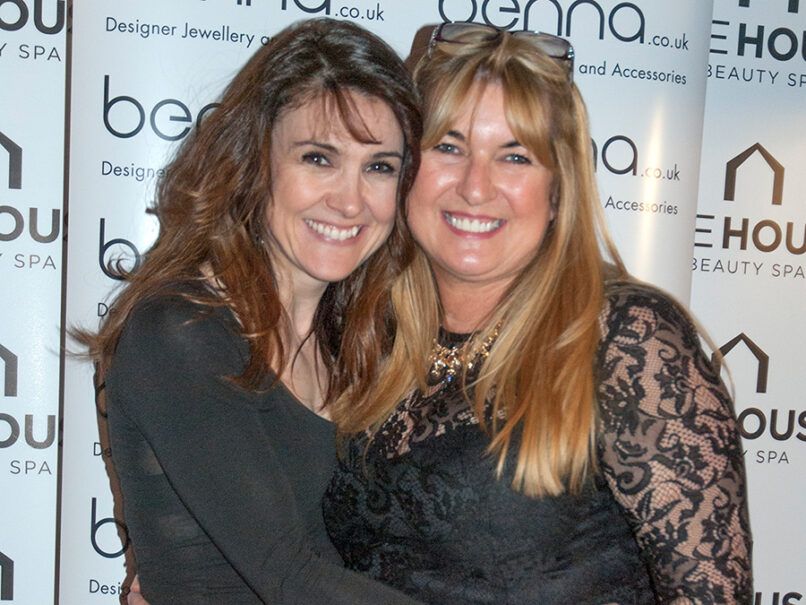 Photo: Gillian Kearney and Mandy Molby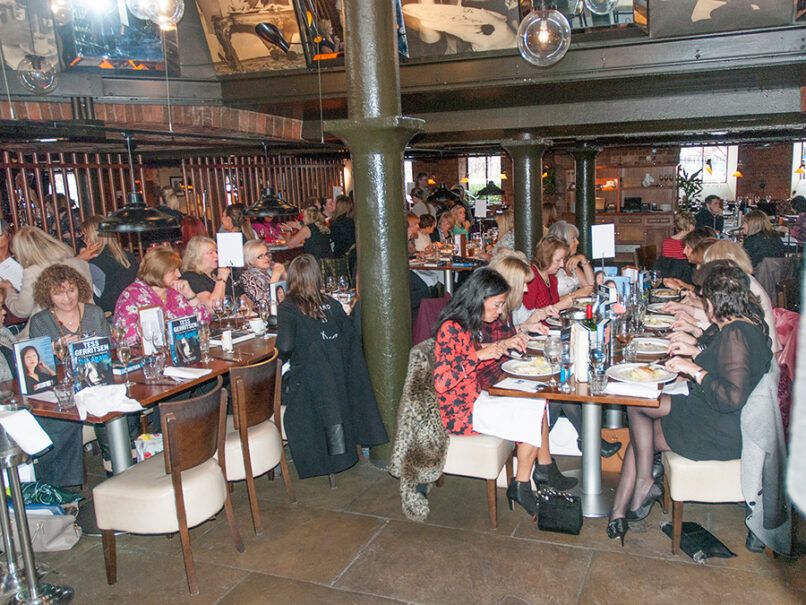 Photo: Ladies enjoying lunch