30th April 2018
Bobby Ball Tribute Lunch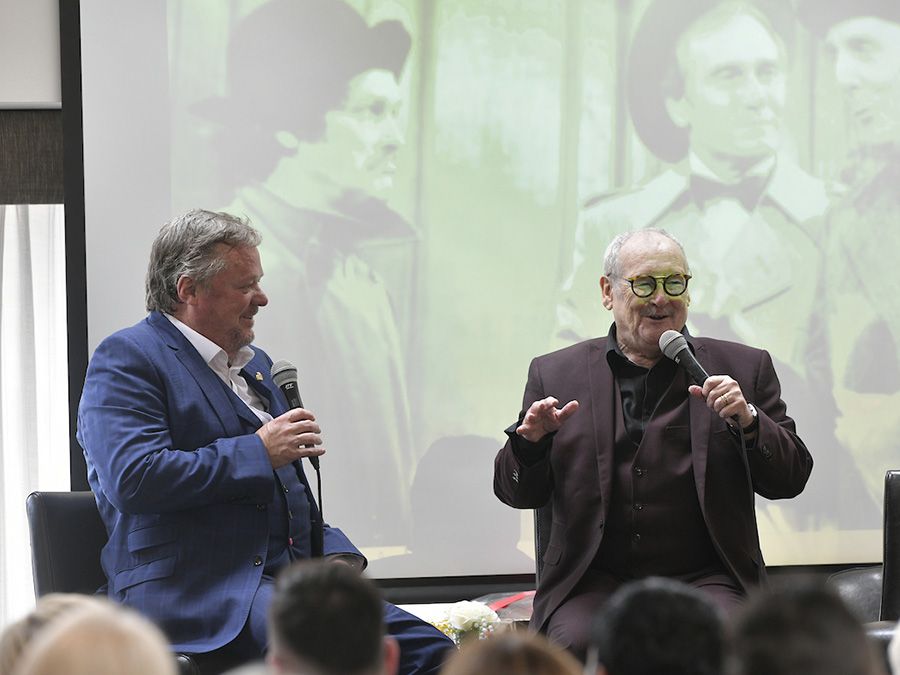 On Sunday, 22nd April at The Clifton Arms Hotel, Deni Middleton from Variety Lancashire Committee (Northwest Region), organised a tribute Lunch to Bobby Ball, part of the famous television comedy legends 'Cannon & Ball'.
The event was held in the beautiful town of Lytham, where Bobby now resides.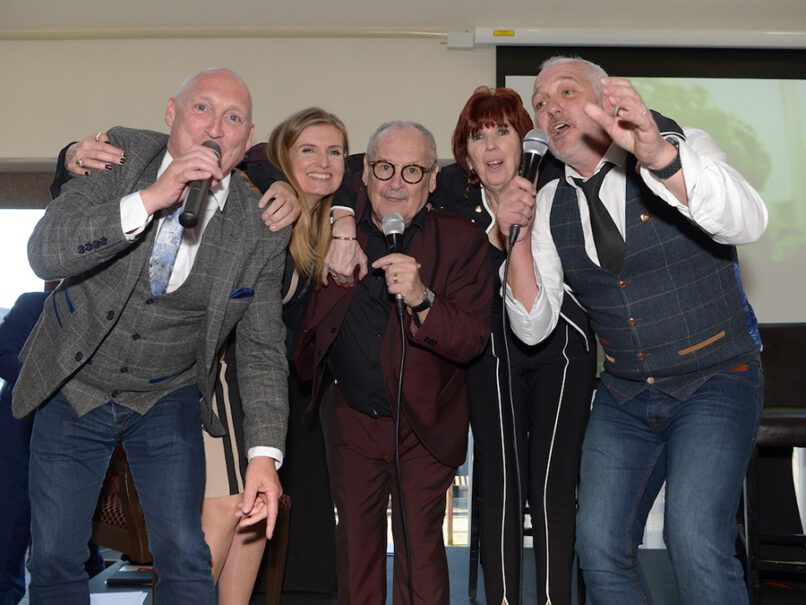 Photo: Bobby Ball with wife Yvonne and children Darren, Robert and Joanne
Bobby Ball now hailed for being a star of stage and screen, comedian, actor, musician & writer was joined by his adoring wife Yvonne, their wonderful family, children and grandchildren, along with friends from the world of show business. Bobby's career spans over 60 years, beginning on the music hall stage at just 8 years old, and was relayed in so many wonderful memories to a captivated audience.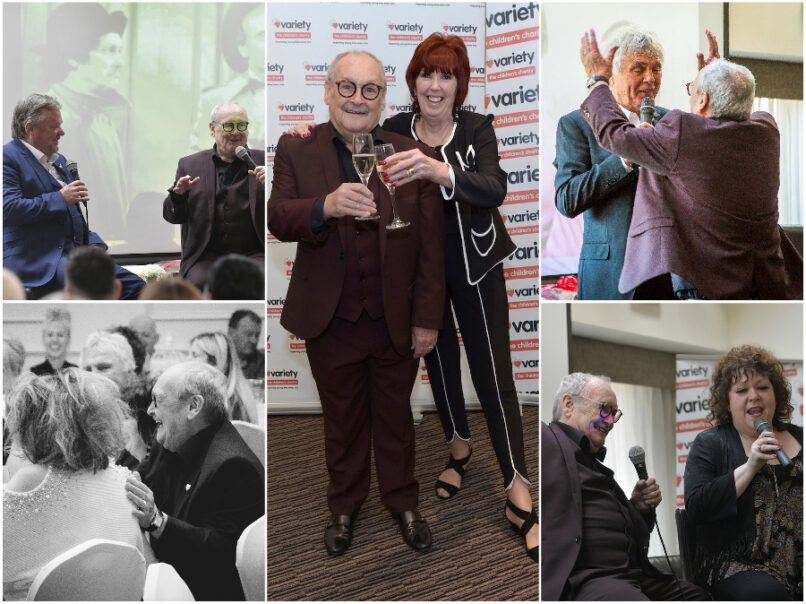 The day was full of fun, hilarity and music as Bobby was joined on stage by friends from TV, film & stage such as Sherrie Hewson, Sue Vincent, Stan Boardman ,Stu Francis, Johnnie Casson, and many more, all hosted by Ted Robbins. Sue Pollard also sent a video message of well wishes, as she was unable to attend.

Photo: Variety Lancashire Committee | Deni Middleton with David Jones and Sherrie Hewson
David Jones, Chairman of the Variety Lancashire Committee presented Bobby with his Variety award and thanked Deni Middleton for all her hard work in making the event a great success.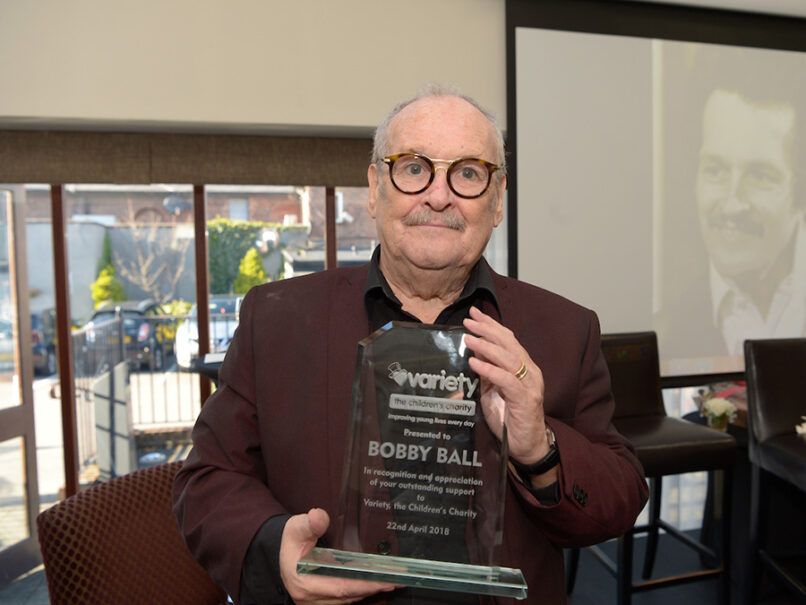 Bobby Ball said:
"I am honoured to receive the award form Variety, the Children's Charity sharing this day with my lovely wife Yvonne and all my family and friends".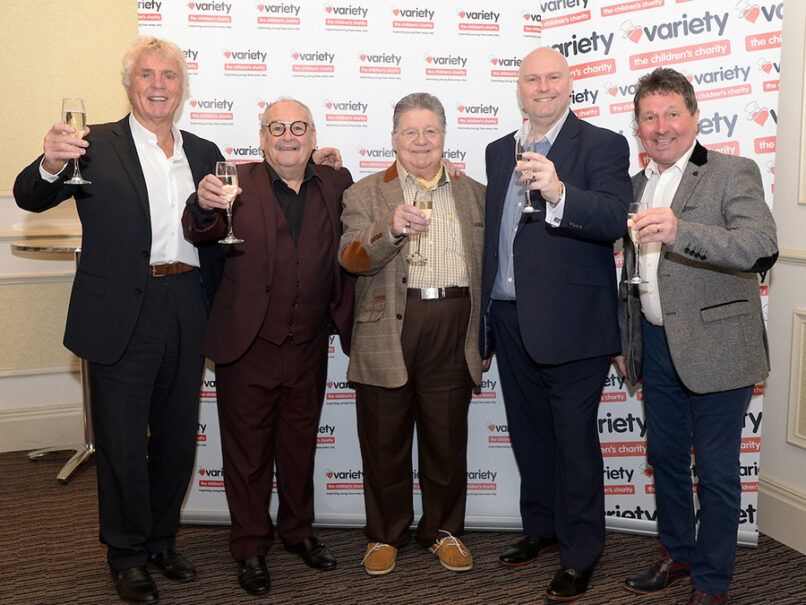 Photo: Stan Boardman, Bobby Ball , Johnnie Casson, David Jones and Stu Francis