4th July 2013
Blackpool Wyre & Fylde Committee Golf Day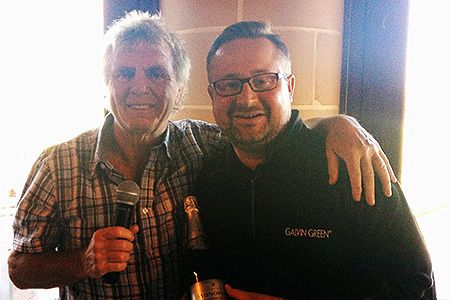 Despite a few spring showers, Wednesday 15 May saw a great turnout for the Variety Blackpool, Wyre and the Fylde golf day, held at the De Vere Heron's Reach. Arranged by Vice Chairman Cameron Scott and committee members, nine local businesses took part, putting forward teams of four, including Blackpool's local radio station, Radio Wave, which also covered the competition live on air!
On returning to the clubhouse, the teams were greeted by a selection of games and entertainment kindly provided by Cameron Scott. The players were joined by comedian Stan Boardman who gave up his time to support the event, entertain the players and draw the raffle.
In total the event raised in excess of £1000 and following its success, plans are already underway to turn this into an annual event!