26th May 2017
Bingo Association Donates Variety Sunshine Coach to Cardiff school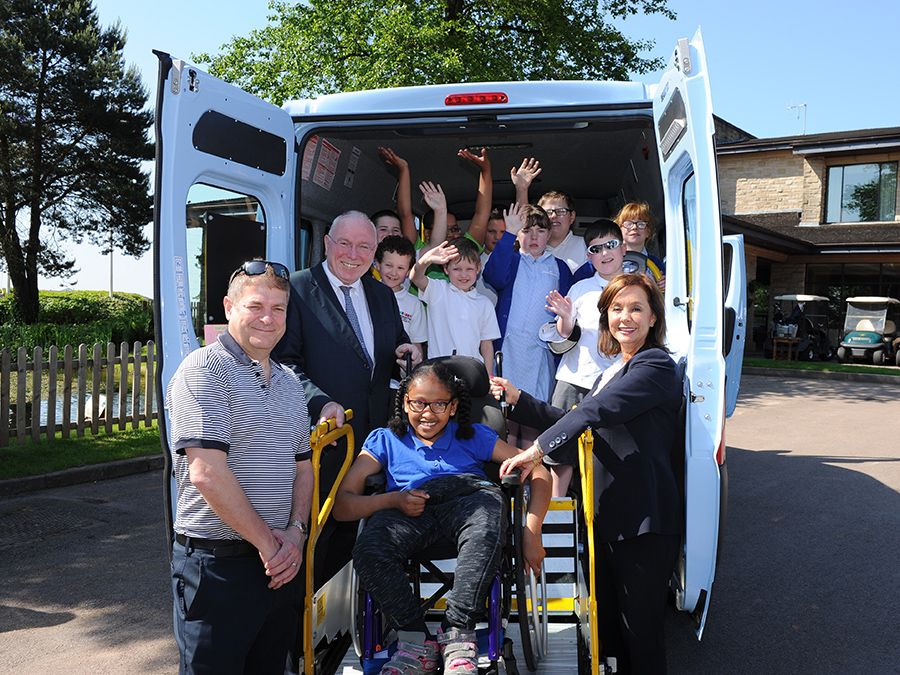 A Sunshine Coach, provided by Variety, the Children's charity, has been presented by Bingo Association to Llanishen Fach Primary School at Celtic Manor Hotel today. The coach was presented to the school by Bingo Association chief executive, Miles Baron; Lisa Morgan, chief operating officer, and Jeff Harris, the Chief Executive of Castle Bingo.
Llanishen Fach Primary School is a mainstream school with a special needs resource base for up to 20 pupils aged 5-11 years old, who primarily need to develop their speech and language skills. The school is fully committed to integrating the children with special needs with mainstream classes. The new specially adapted minibus, with wheelchair access, will allow pupils to travel and attend activities with their peers; developing their social skills and independence.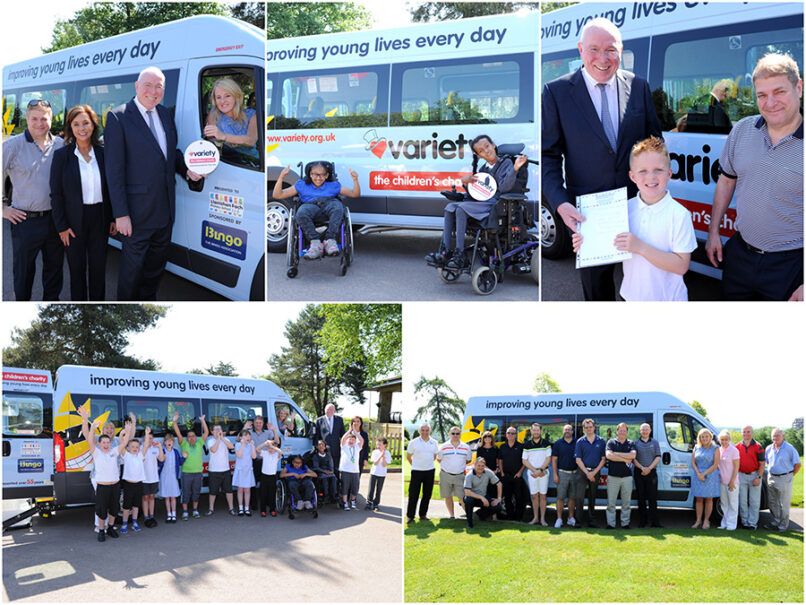 In the past two years, the Bingo Association has donated six Sunshine Coaches to schools across the country. This was made possible by the Bingo Association and its customers who have, in the past two years, smashed their target of £500,000 in support of Variety, the Children's Charity.
Throughout 2015 and 2016, funds raised by The Bingo Association's fun for Variety have also supported a number of grants for specialist, sensory and medical equipment for disabled and disadvantaged children across the UK.
Colleen Ettridge, Head of Fundraising at Variety, the Children's Charity, said:
"We have been overwhelmed by the generosity of the Bingo Association, its members and players over the last two years. Since 1962, Variety has donated over 5,400 Sunshine Coaches to schools across the UK so we can give disabled and disadvantaged children and young people the ability to get the most out of life. I know that this Sunshine coach will make a massive difference to the young lives at Llanishen Fach Primary School."
Miles Baron, Chief Executive of the Bingo Association said:
"More than 400 bingo clubs across the UK made this very worthy donation of a Sunshine Coach possible and so I must thank the staff and bingo players for their support. We're very excited to continue our fundraising throughout 2017/2018 and hope to reach our target of £1 million to help more children get the most out of their childhood and reach their unique potential."
Lisa Morgan, CEO of Castle Bingo added:
"Castle Bingo are proud to be associated with Variety, the Children's Charity. Our members are always supportive of their local community, so we are delighted to have played a part in raising the money to donate the Sunshine Coach to Llanishen Fach School"
Sarah Coombes, Head teacher at Llanishen Fach Primary School said:
"We are very grateful to Variety and the Bingo Association for their donation of a specialised Sunshine Coach. This donation will make a fantastic impact upon the children, providing them with the opportunity to join in on a variety of activities, enriching their lives enormously".