3rd October 2014
BBPT Pledge Passport Reaches Its Final Destination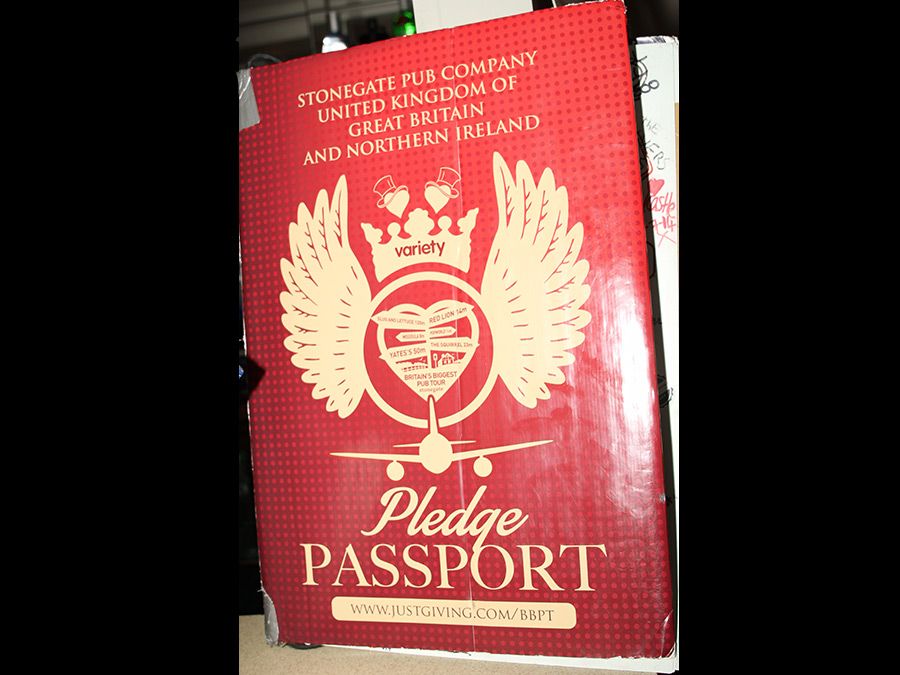 The giant passport arrived at Slug and Lettuce Tower Bridge on Friday 26th September after visiting 614 pubs across the UK and was greeted by Variety Ambassador Warwick Davis.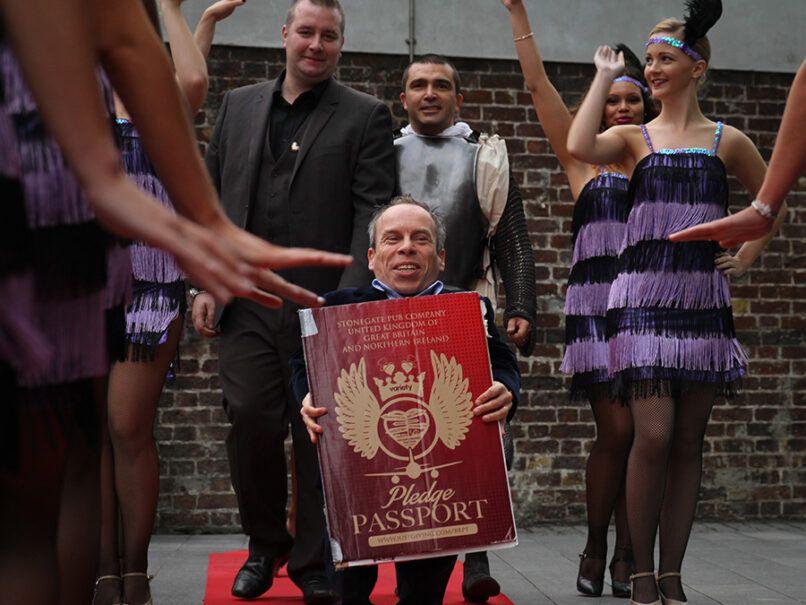 Warwick had the honour of walking the passport down the red carpet to a chorus of children from St Saviour's School in East London singing 'All About Love' with Pop Idol finalist Jo Birchall before presenting the passport to Toby Smith, Stonegate's CEO and Ian Payne, Stonegate's Chairman as it was revealed that an impressive total of £275,000 had been raised for Variety.
Following the presentation there was a 1920s themed party where Warwick was reunited with fellow Star Wars actor Hugh Quarshie for the first time since 1999. Guests included members of the Stonegate Charity Committee who have worked tirelessly over the past months to turn the initial idea for BBPT into a well executed and successful campaign that was Britain's Biggest Pub Tour.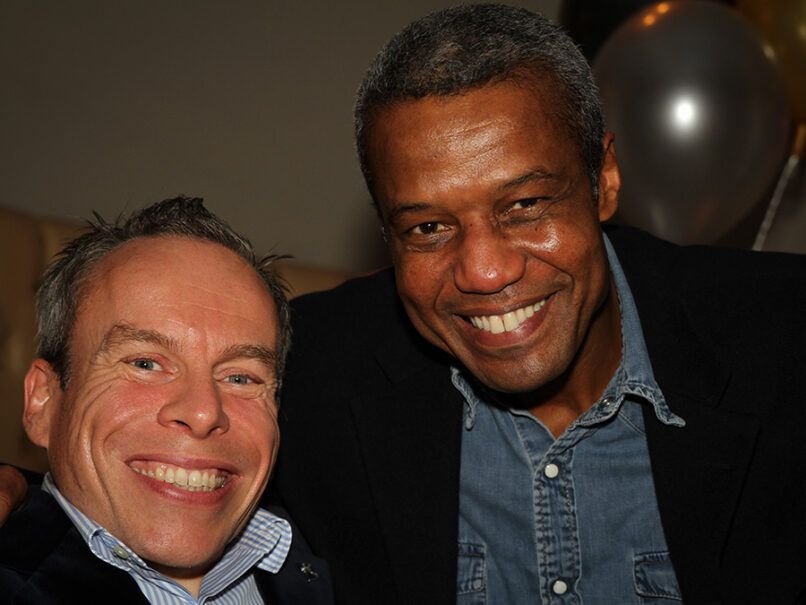 The ambitious challenge, which is the brainchild of Toby Smith, kicked off at Yates's in Hastings on 18 May 2014. At each stop along the way, the pubs hosted a fundraising event supported by their customers before transporting the passport in a variety of quirky manners to the next pub; these ranged from waterskiing in Blackpool to hare and tortoise racing in Lincoln and being carried by a Beefeater in London.
Speaking about his role as ambassador for Variety Warwick said:
The welfare of our disadvantaged and disabled young children should be at the top of every agenda, so I'm honoured to represent Variety, the Children's Charity, and the incredible work it does across the country.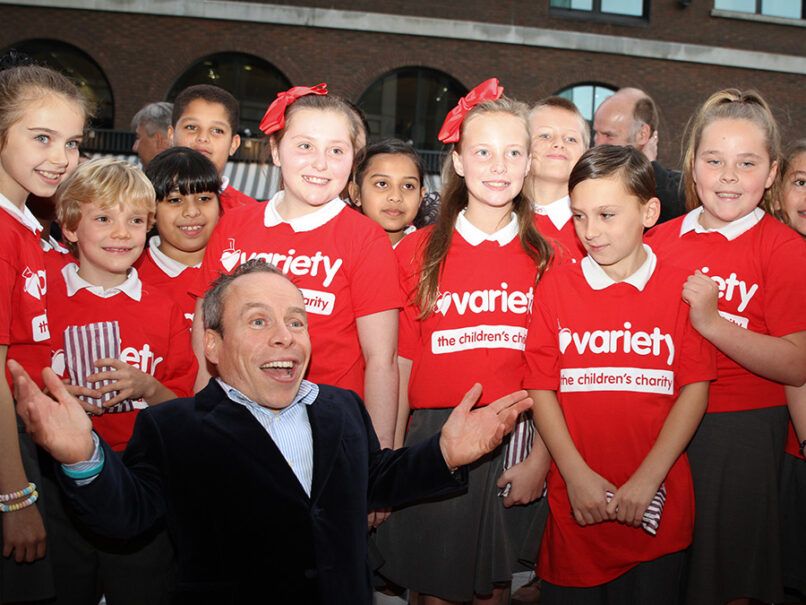 Although the tour has ended the fundraising goes on with a Charity Golf Day planned for 9th October at Brocket Hall and a number of events taking place at pubs across the country.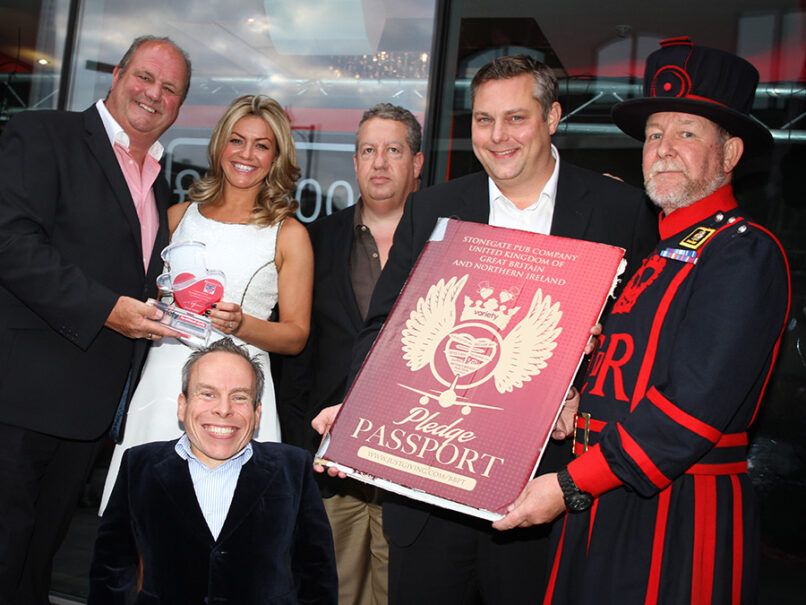 Photo: (L to R) Ian Payne, Jo Birchall, Warwick Davis, Laurence Davis, Toby Smith and Yeomen Warder of Tower of London
Photography by Paul Regan