12th June 2015
Another ODEON Premiere Performance!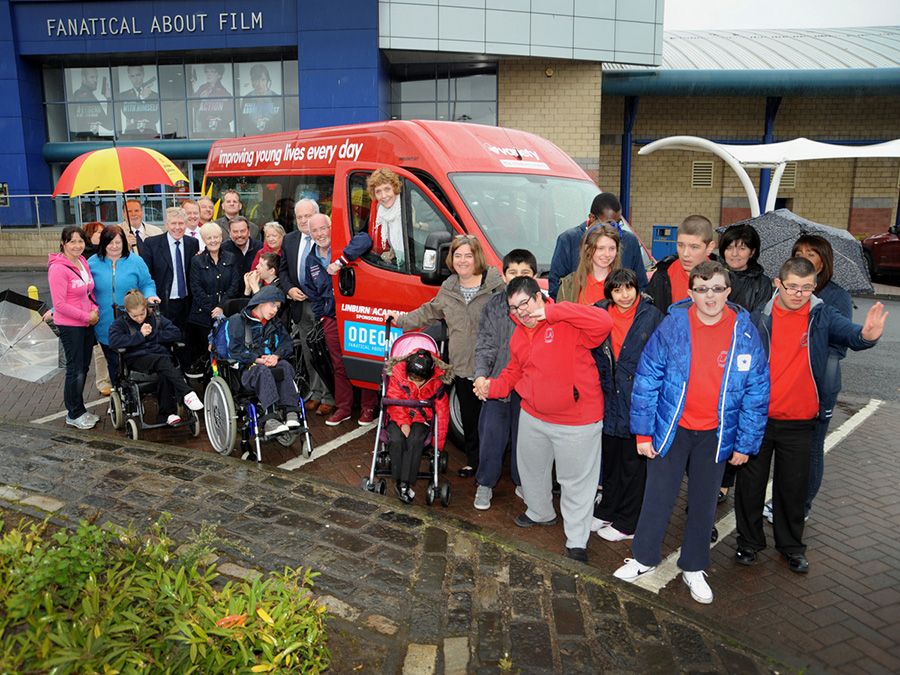 Staff and pupils of Linburn Academy in Glasgow, a school for children with complex learning needs, were delighted to receive their new, shiny Sunshine Coach.
Funded by ODEON Cinemas and presented by Variety's own Chick Young, at the ODEON, Glasgow Quay.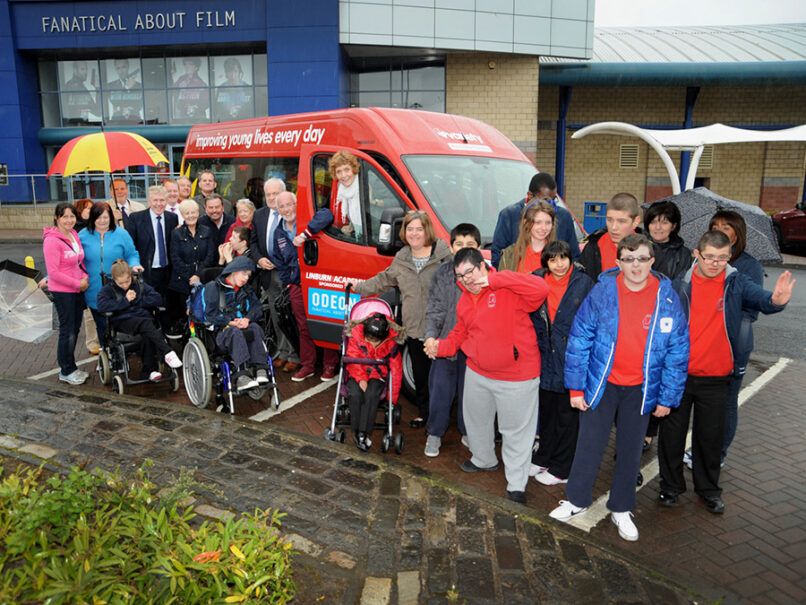 Photo: Even though it's raining, for pupils of Linburn Academy, the new coach brings a little sunshine. They are joined by Alan Fraser, Tom Porteous, Elliot McKenzie, Lynne Smyth, Andrew Horne and Diana Currie of Variety Scotland.
Linburn Academy is a secondary school for young people who have complex learning needs. The new Variety Sunshine Coach will enhance these opportunities for the young people, making it possible for pupils to visit places and experience activities they would not otherwise enjoy; giving them the chance to broaden their knowledge and experiences.
Over the last year, ODEON cinemas have raised over £100,000 for Variety, funding numerous appeals across the country, including the supply of customised state-of-the-art wheelchairs, playground equipment and other vital items for the development of the children. Since they began supporting Variety. ODEON has raised £500,000 for our vital work improving the lives of children all over the UK.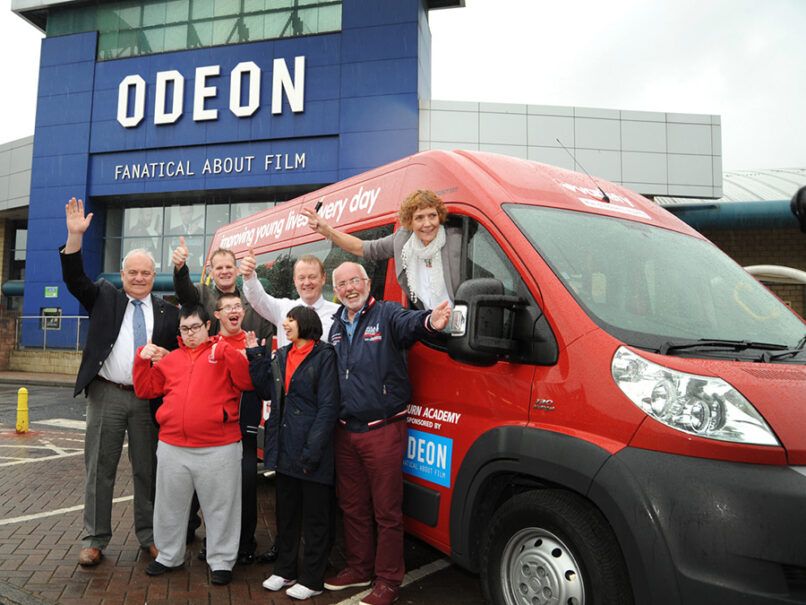 Photo:Ms Frances McCay, Deputy Head of Linburn Academy takes possession of the keys to the coach
Stephen Dempster, General Manager of ODEON Glasgow Quay, said:
"Fundraising for Variety is a hugely important part of our work, and we're thrilled the donations have been used for the local Linburn Academy. We are excited to see the faces of the pupils on Wednesday, when they drive away with their brand new coach. We couldn't have done this without the generosity of our guests."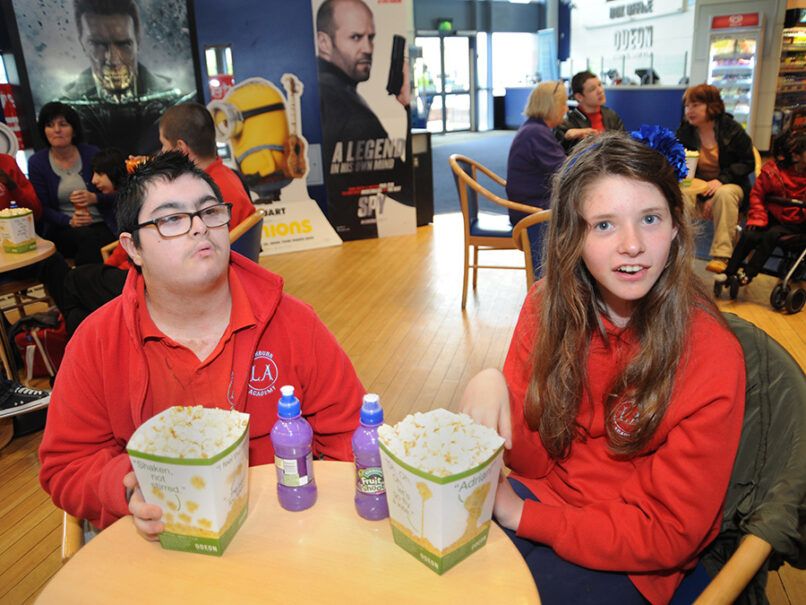 Photo: Pupils from Linburn Academy enjoy ODEON's hospitality after the presentation