18th September 2014
An Exclusive Private Screening – 'The Wizard of Oz'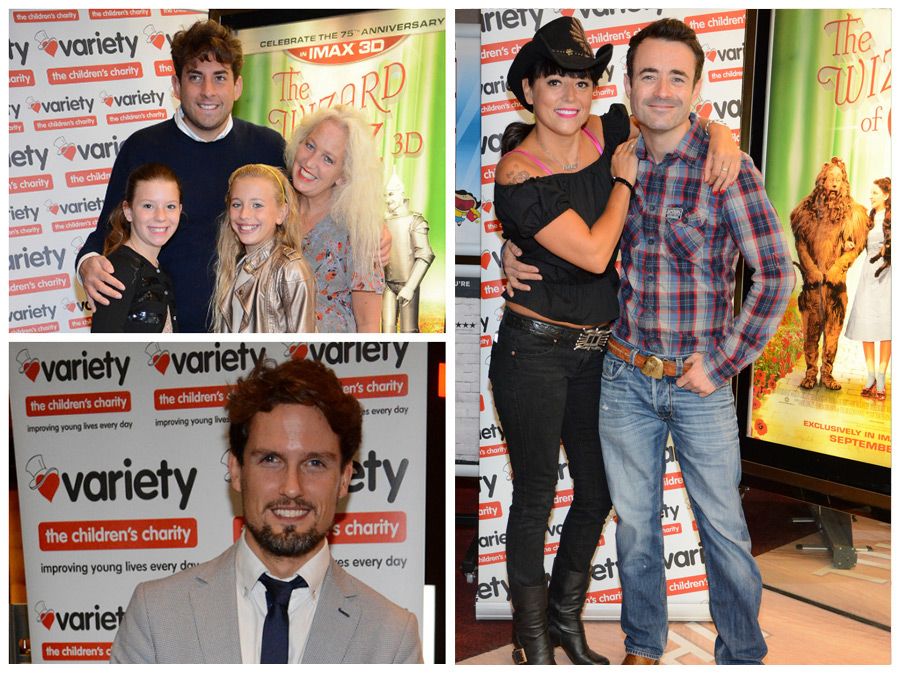 On Sunday, 14th September, Variety's Chief Barker, Trevor Green, hosted an exclusive private screening of 'The Wizard of Oz' movie in IMAX 3D.
This was an extraordinary family treat for more than 420 Variety at Work children who were so amazed with the special effects and grandiosity of the screening room at the Empire Cinema in Leicester Square.
We received a special thank you letter from one of the schools that attended the event saying:
"The children and adults really enjoyed watching this classic film in 3D, noticing all the details and expressions which have previously been lost in the original version. The children could not believe how big the cinema was and how comfortable the seats were, an experience they were telling their friends about on their return to school yesterday".
An extra treat was given to our guests by Stephen Bowman from Blake, who sang "Over the Rainbow", well-known lead song from the movie. His powerful singing brought our guests straight into the magical land of Oz.
Variety Celebrities who also attended the screening were "Holby City" star Joe MacFadden and Debbie and Arg from "The Only Way Is Essex"( TOWIE)
Variety and Trevor Green would like to thank Warner Bros. for letting us organise this unique movie screening and to the Empire Cinema for their generous support.