9th February 2018
Ambassadors Ball Funds 5 Thunderbolt Wheelchairs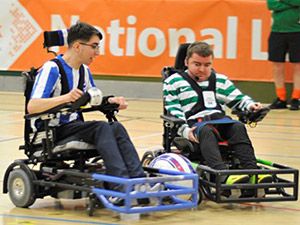 Last November, a glittering ball at Thornton Hall in Wirral which was organised by Mandy, Claire, and Trudi through "Cash For Kids" raised funds for five power hockey electric wheelchairs for wheelchair users (aged 8 to 16). They can now play regularly a game that they love so much and which has been developed by Greenbank Sports Academy over the past 10 years.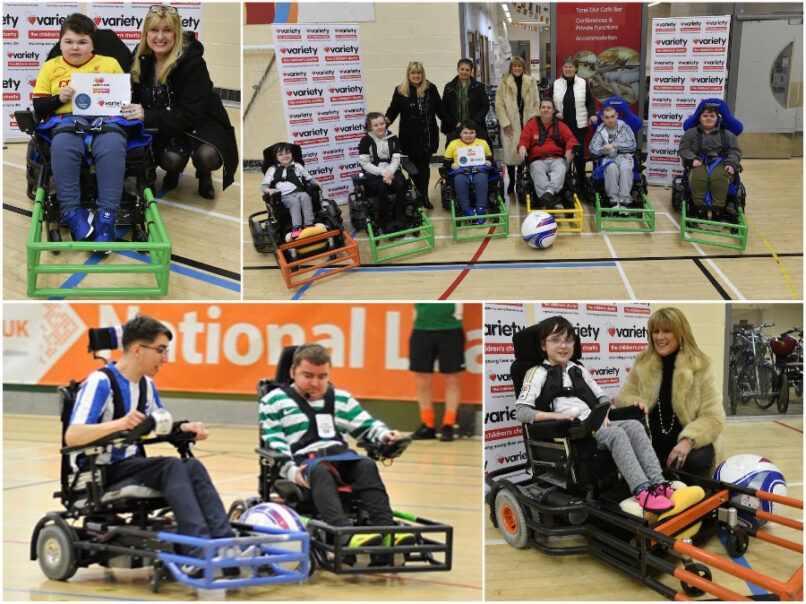 Most of the funds raised came from a fantastic auction of paintings by "Mackenzie Thorpe" who donated his sought after paintings to the ball.
The specialist electric wheelchairs have been developed in partnership with the North West Training Council, which allow the player to push the ball along and tackle one another. The latest version of the chair will also allow players to shoot the ball at the press of a button.
Children and young adults play the game with their non-disabled friends, coaches and siblings and often, because disabled children use an electric wheelchair on a daily basis, they are much better players, which is a great way to boost self-esteem and confidence.
Power hockey and football gives severely disabled children an opportunity to play a fast, contact sport for the first time. The sport is currently being developed in the Merseyside area, but the plan is to develop the game into a national / international sport.
The wheelchairs will enable families to bring the children and young adults to the academy knowing that a wheelchair will be on site for them to use at their leisure, something that is now available due to the hard work and dedication of Mandy Molby, Claire Gallagher, and Trudi Brooks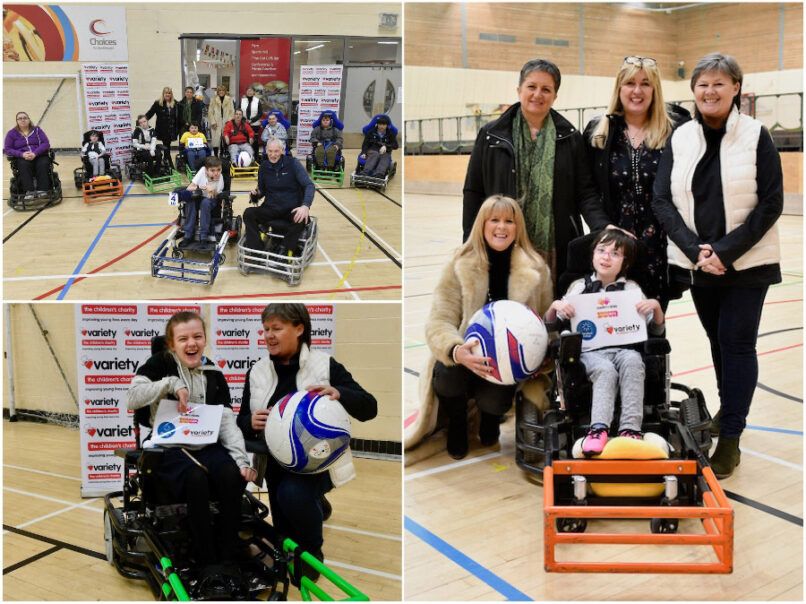 The sponsors, Mandy Molby, Claire Gallagher and Trudi Brooks said:
"To see the remarkable difference that the thunderbolt wheelchairs make to the Greenbank Centre and to the families and children is something that we are so very proud of. We will continue supporting Variety in the great work they are doing for children and sports."
Wendy Bowker Manager and representative of Mackenzie Thorpe said:
"Mackenzie is proud to support Mandy, Claire and Trudi knowing that it benefits so many children and young Adults."