14th February 2020
Aladdin Panto bucket collection raises a bumper sum for Wessex children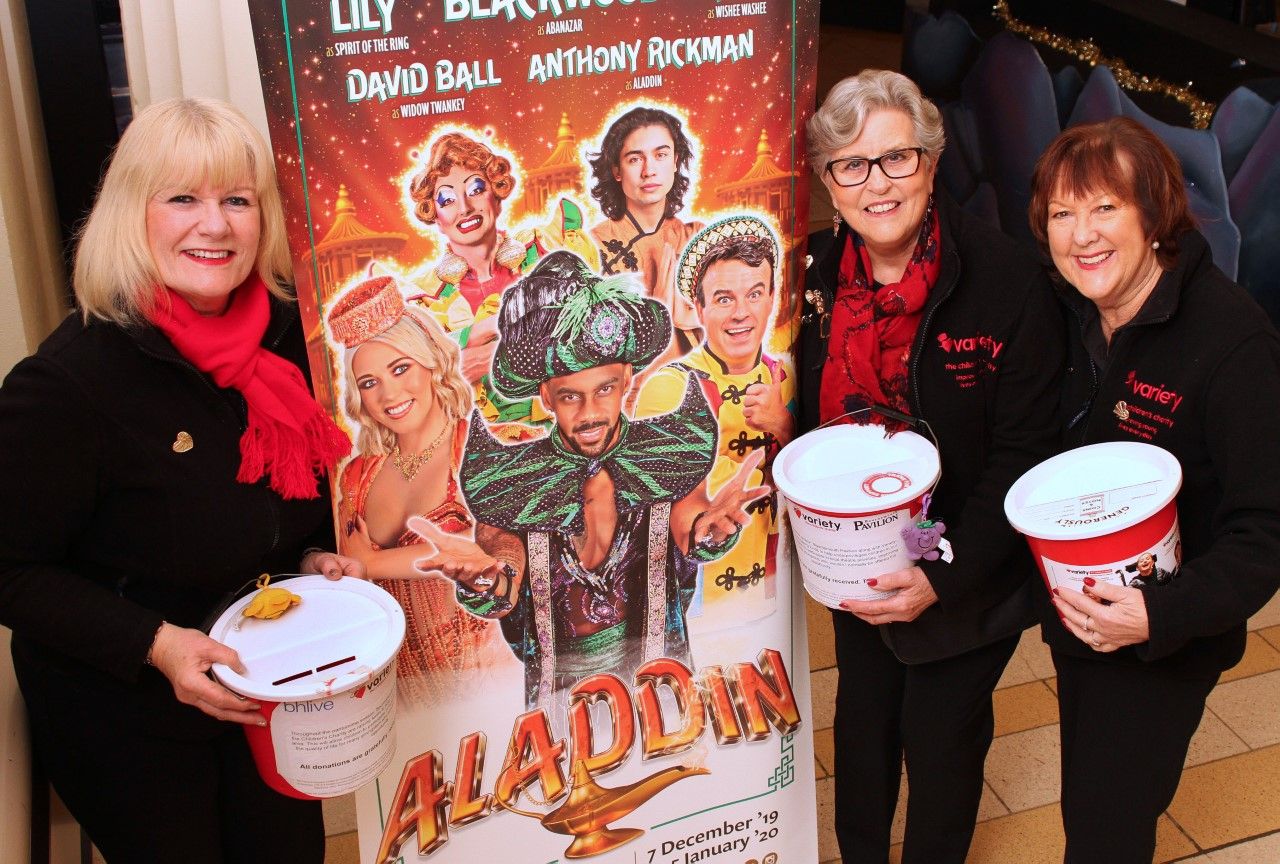 A whopping £8,549.59 was raised via bucket collections at the Aladdin pantomime during its run at the Bournemouth Pavilion. The Christmas show, starring Richard Blackwood as the evil Abanazar, drew in families, locals and visitors to the town. After lots of cheering, booing, "It's behind you's" – and, of course, a magic carpet ride – they put their hands in their pockets to support local charities. The money will be shared between Variety The Children's Charity and BH Live. Variety will use their half to fund days out for underprivileged children, whereas BH Live will use theirs for a community outreach programme that provides access to the arts and cultural activities.
Frances Cornelius, chair of Variety Wessex said: "We would like to thank all the audience members who gave so generously. Thank you too to the Aladdin cast, dancers, Pavilion staff and Variety committee members and friends who helped with the collection after the performances."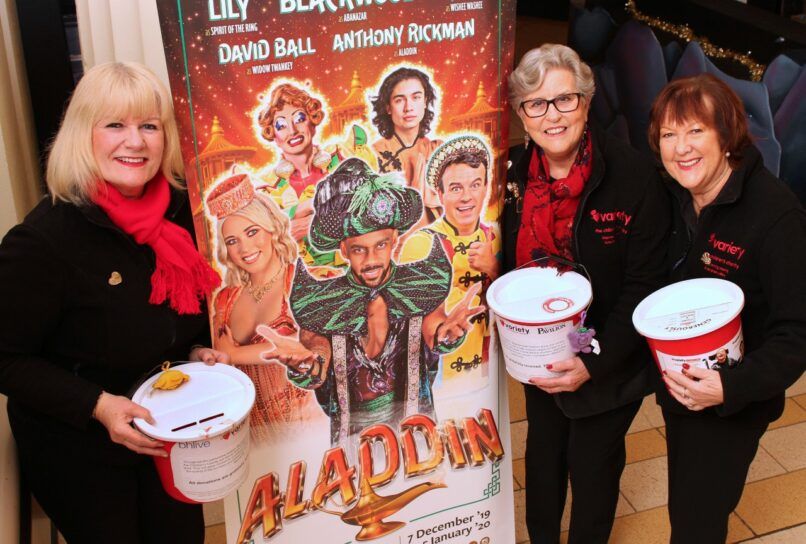 Frances Cornelius, chair of Variety Wessex, left, with Variety Wessex committee members Judy Hiscoke and Avril Outon, right, who helped each day with the bucket collections for Variety at the end of each performance.