24th July 2014
ACI's Awesome Foursomes Play A Perfect Round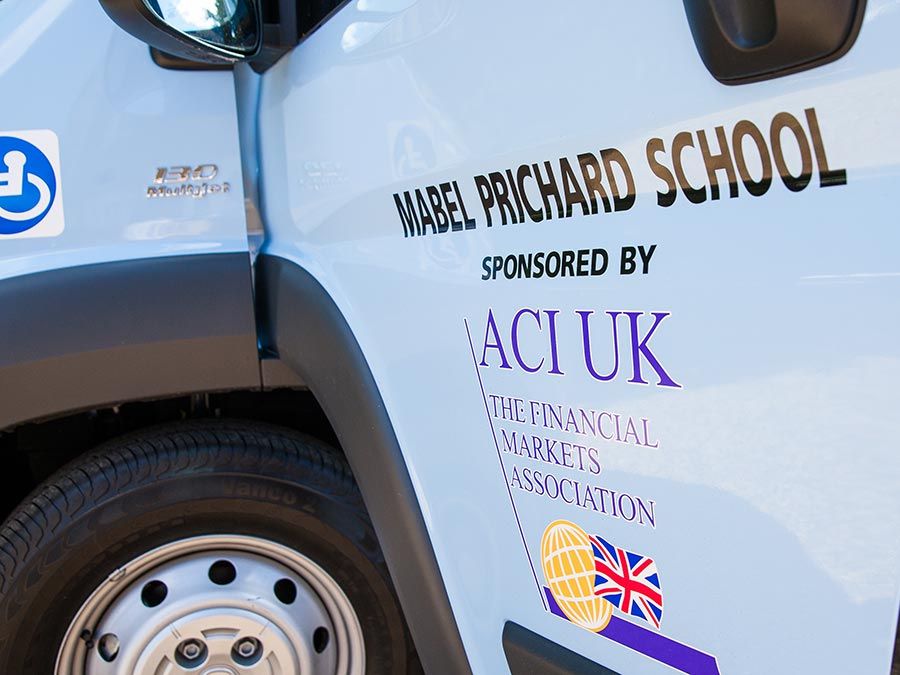 The 16th ACI UK Charity Golf Day took place on July 14 2014, under a cloudless sky at The Buckinghamshire Club and raised enough to fund ACI's 52nd Sunshine Coach.
The coach was presented to Mable Prichard School in Oxford, whose 74 children from 2 – 19 have various learning difficulties, 24 of whom are also wheelchair users. A high proportion of pupils come from families with social inclusion issues.
Variety and the school would like to say our own enormous thank you to the organising Committee, led by Al Crane, for delivering another hugely successful and enjoyable event.
Congratulations also to all of the participating teams who did so much to help raise money. We are enormously grateful to sponsors of the event, which this year included CME, our diamond sponsor; ADS Securities (VPAR tracking system); Markit(breakfast); Flextrade (golf buggies); TraderMade (pre-lunch drinks), R5FX (on-course refreshments), Caplin, LMAX, ParFX, FXDD, KCG Hotspot as well as Volvo (London) who provided a range of cars for the Hole in One competition.
Al Crane, ACI Golf Day Organiser said:
"It is a tremendous privilege to work with the UK Foreign Exchange industry through ACI UK to raise money to support Variety and present this terrific Sunshine Coach to Mable Prichard School. The team at Variety do a tremendous job in so many ways and make a hugely positive impact to so many youngsters; it's a pleasure to work with Mike Haszko and the team at Variety. ACI has been a partner with Variety for many years, funding 52 coaches so far and we look forward to presenting number 53"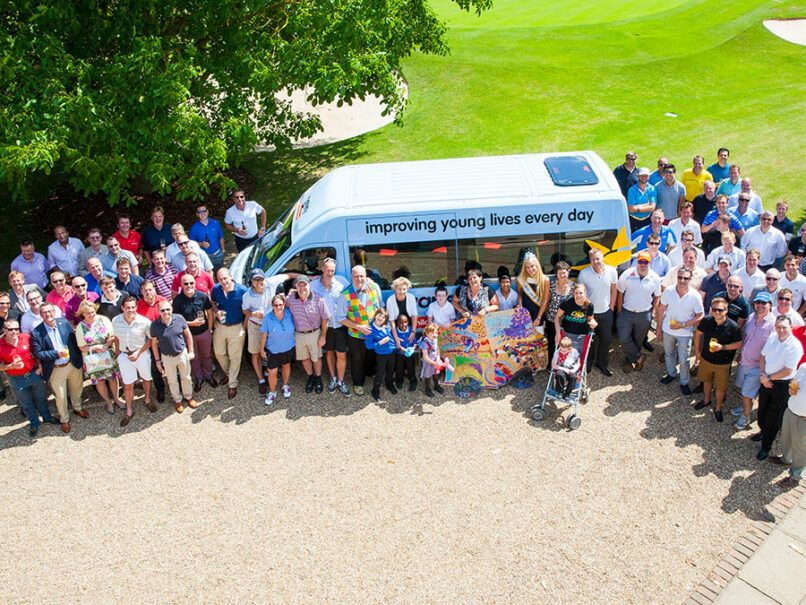 The golfers are joined by children and teachers from teachers from the school and Miss United Kingdom, Kirsty Heslewood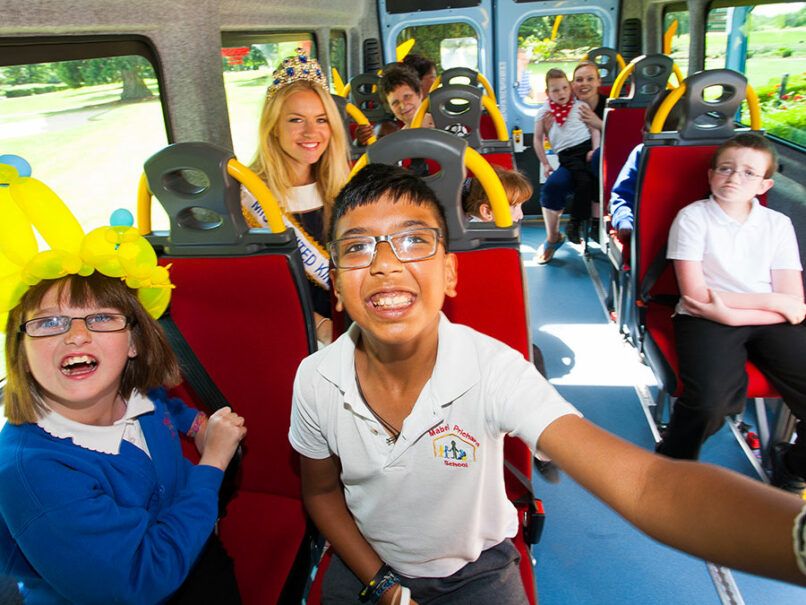 Some of the children from the school excited to sit in the new coach with Miss United Kingdom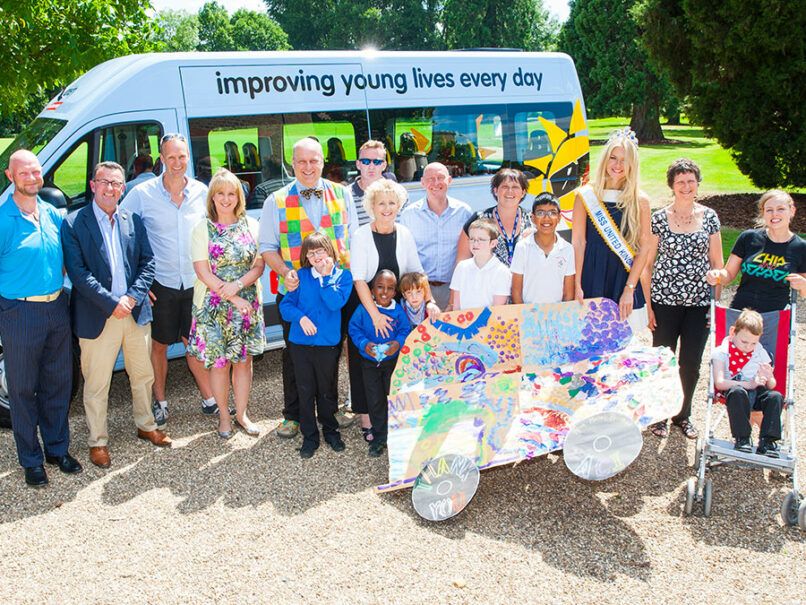 The children say thanks to ACI with their own painting of a Sunshine Coach and are joined by Doug Brookes, Bill Sangster, Co-Chair of Variety Fundraising, Al Crane, Golf Day organiser, Sue Attwood, MD of ACI UK and Jane Wallington, Head Teacher amongst others.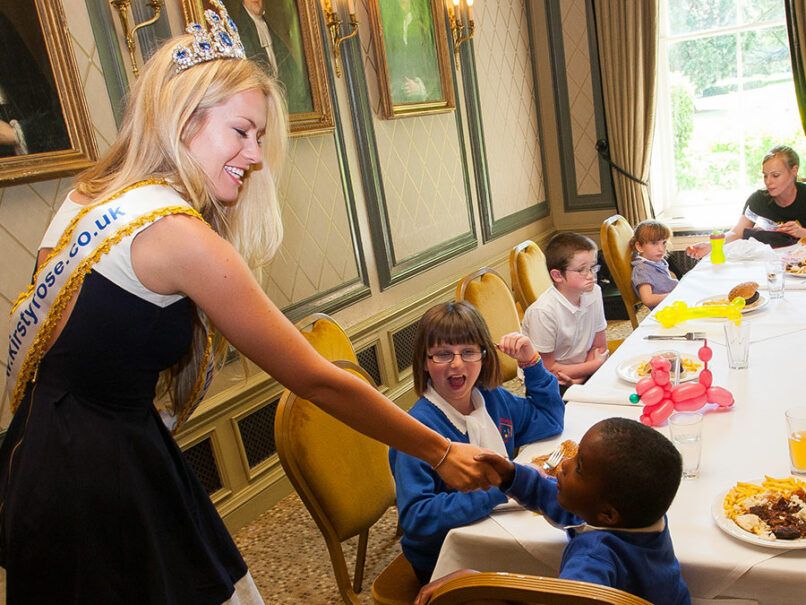 Miss United Kingdom joins the children for lunch