18th May 2017
A New Wheelchair For Daniel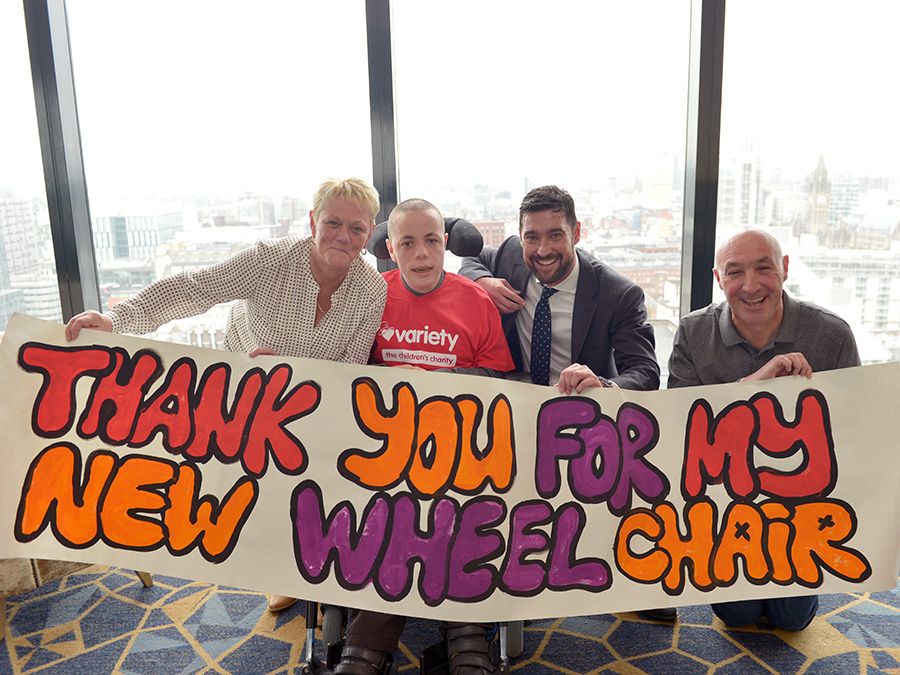 On 12th November 2016, the flagship event "The Legends of Industry Awards" took place at the Hilton Hotel in Manchester to raise funds for the Variety Northwest Region. During this event, a donation was made by Mr. Phil Jones MBE, Brother UK, Dan Booth of Leonard Curtis Solutions Group, Sir Norman Stoller, Micheal Josephson MBE and Lindon Kellett of Stocks Manchester. All pledged to buy a sports wheelchair for a young boy named Daniel from Bolton.
Daniel is a keen sportsman and football is his passion and helps him join in games with his close friends and peers. The wheelchair provides Daniel, the freedom to enjoy the privileges that other children have.
Dan Booth, Director of Leonard Curtis Solutions Group represented all the sponsors and joined Daniel and his family for afternoon tea at the Hilton Hotel in Deansgate Manchester that was provided complimentary by the manager – Mr John McLaughlin.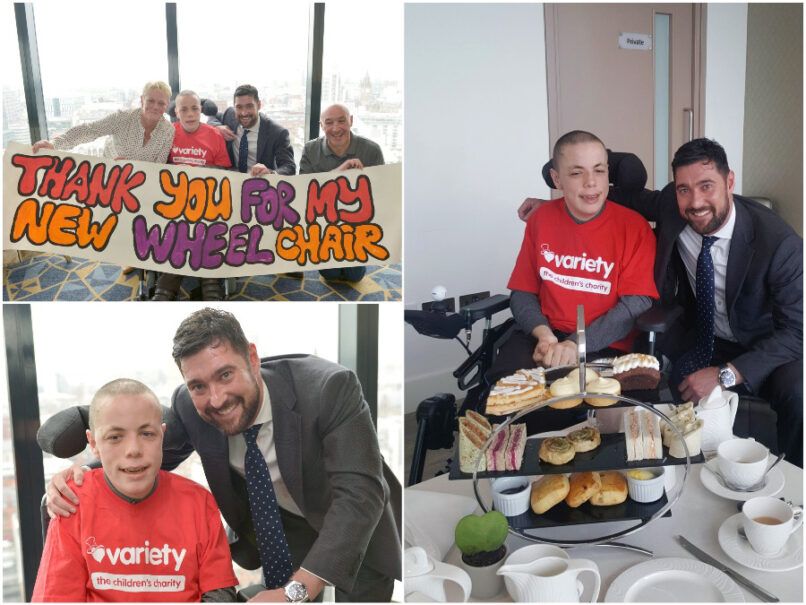 Dan Booth said:
"I am delighted that we could all do this for Daniel and I have made a promise to Daniel, that I will come along to see him play in his local football team "Bolton Bullets. This wheelchair will continue to bring Daniel enjoyment for many years to come and will help enormously with his well being . Variety, the Children's Charity is a great charity and we will continue to support them this year at the Legends of Industry Awards 2017."
Dean and Linda, the parents of Daniel said:
"We thank Variety and its wonderful sponsors and supporters for all they have done for Daniel. We are so very grateful to everyone."