10th July 2018
A Golf Taster Lesson Experience For The Children Of West Hill School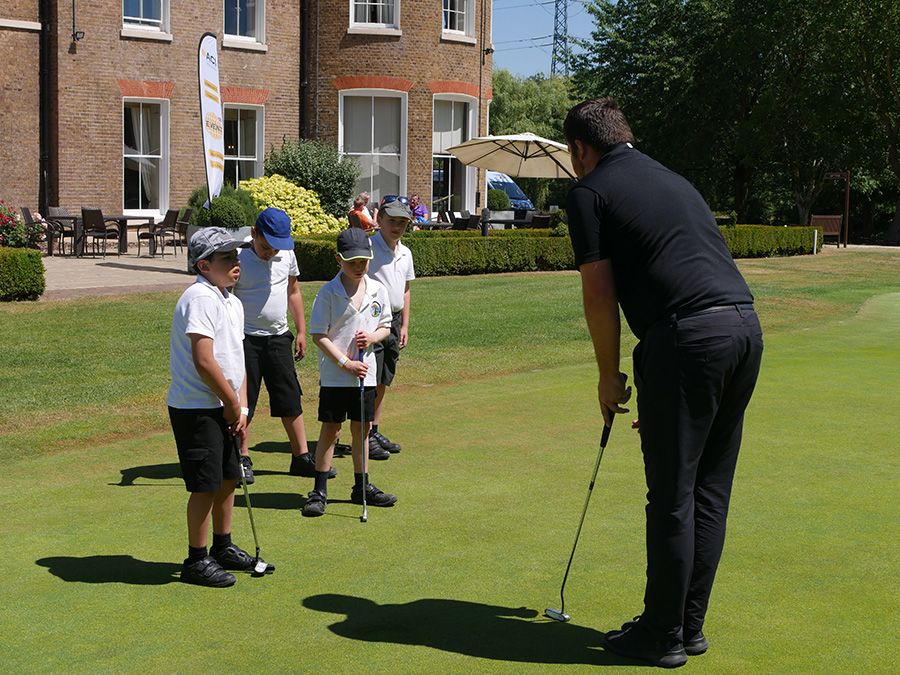 The future is looking brighter for pupils with special needs at West Hill School in Surrey, thanks to the generosity of members and guests of a leading financial markets industry association ACI UK who funded its brand new minibus.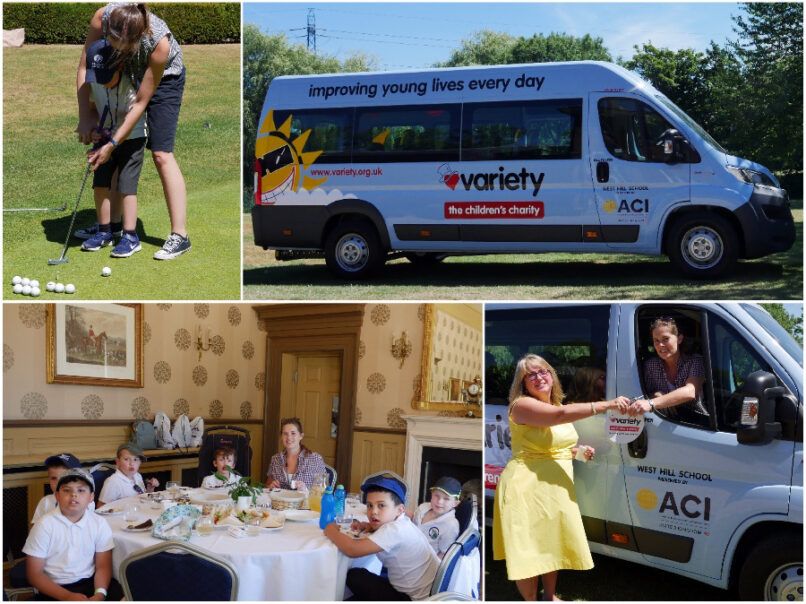 ACI UK's President, Sue Attwood, handed over the keys of the minibus during a special presentation at the ACI Annual Charity Golf Day at The Buckinghamshire Golf Club where the children were given a golf taster lesson on the practice green before a healthy lunch and heading back to school in their new minibus.
West Hill School Head, Mrs Nettleton commented:
"We are exceptionally excited about the new coach and so grateful to Variety and ACI UK for making this happen for us.The coach will make an enormous difference to our pupils and staff on a daily basis. We will be able to take every child at West Hill off site at least once a week to local parks, libraries, shops and community events, to name just a few places.

"Day trips further afield will now be a viable option. The impact on the children's education and development will be incredibly enhanced, for years to come, as a result."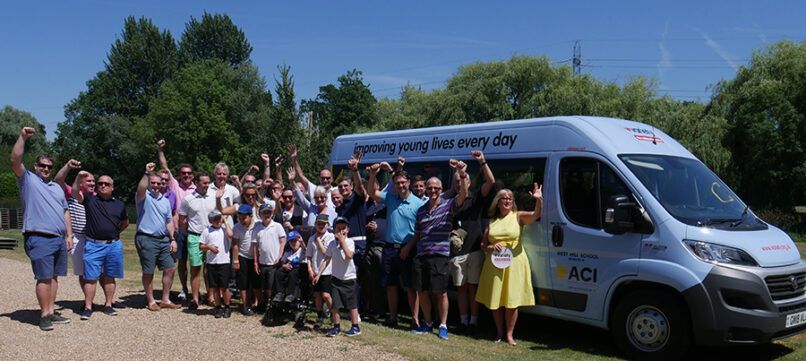 The 17-seater wheelchair friendly minibus is the 56th funded by ACI UK, on behalf of Variety.
Sue Attwood, President of ACI UK and head of ACI UK's charity fund-raising function, said:
"It is an honour and delight to be able to hand over a new minibus to West Hill, a most deserving school supporting children with Learning and Additional Needs. It is particularly rewarding that our players, sponsors and guests get to see exactly where their generous donations go and how we – as an industry group – can give something tangible back to local communities"
To find out how your company or organisation could sponsor a Variety Sunshine Coach contact Colleen Ettridge, Head of Fundraising colleen.ettridge@variety.org.uk