2nd May 2017
A Generous Gift in a Will Enables Variety to Provide Two Sunshine Coaches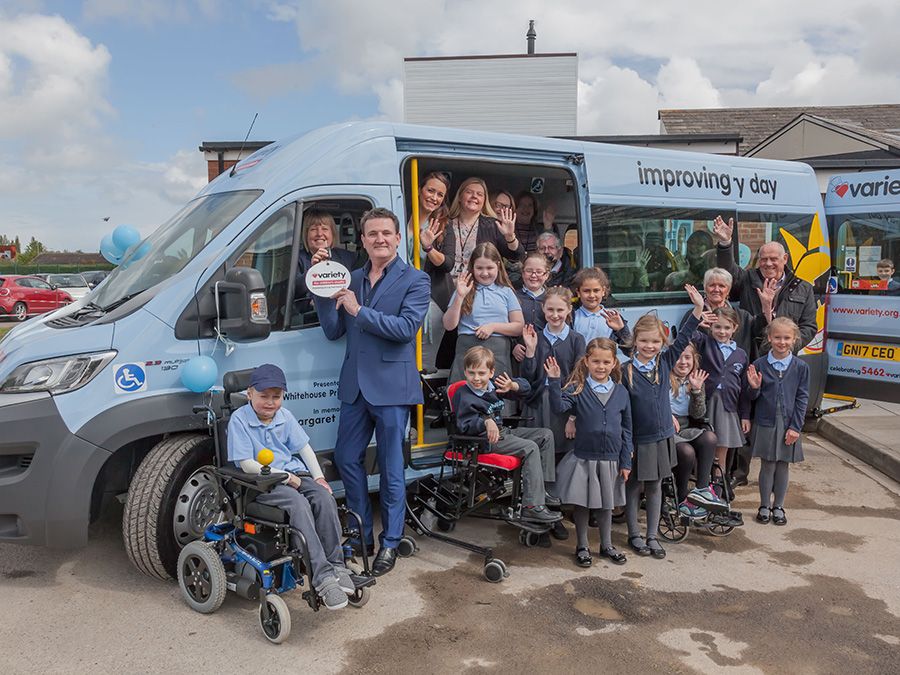 Two Sunshine Coaches have been presented to Whitehouse Primary School and Frederick Nattrass Primary Academy in Stockton-On-Tees thanks to a generous gift left to Variety in one of our supporter's Wills. The coaches were presented to students by special guest Paul 'Goffy' Gough, the local radio DJ for BBC Tees, and will be used to transport students on a number of educational and recreational outings.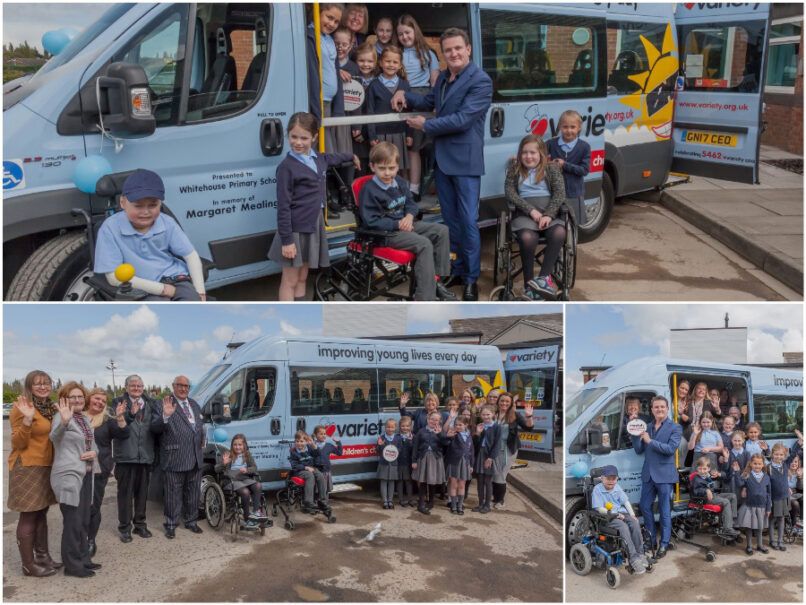 Whitehouse Primary School is an inclusive school that caters for more than 400 pupils. The school provides specialist provision for 55 pupils with a number of complex physical and medical needs, including 33 wheelchair dependent students.
Frederick Nattrass Primary Academy is a fully inclusive, successful mainstream primary school that also offers specialist provision for children with a range of social, emotional and mental health difficulties and learning difficulties.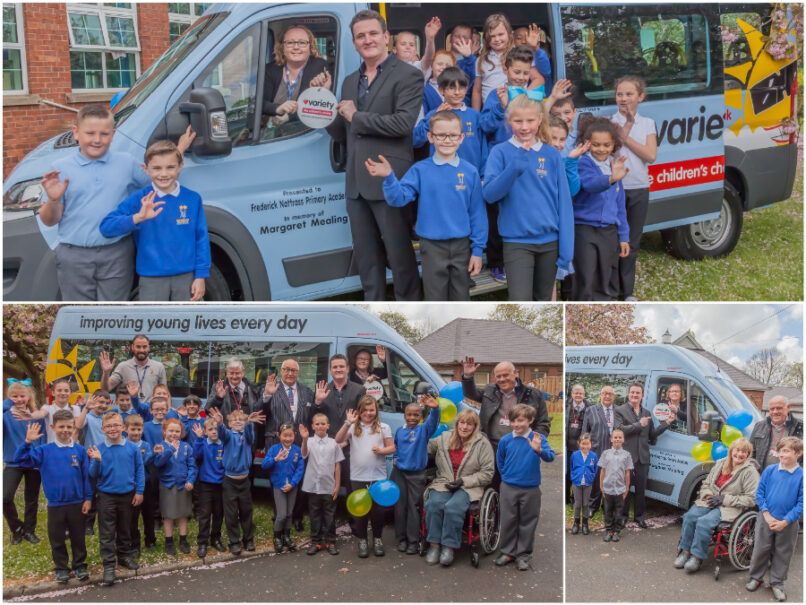 BBC Tees Radio DJ, Paul Gough said:
"It's a real thrill to present these coaches here on my patch. I love the work Variety does here in our region, and I know the joy and pleasure these coaches will bring to so many youngsters."
Shonda Randle, Head Teacher Whitehouse Primary School said:
"Thank you to Variety, the Children's Charity, the friends of Whitehouse and parents for the tremendous efforts in raising such a substantial amount of money for this superb resource of a coach. The coach will enable our children to have a wider access to educational visits which will support their learning. The children and staff are extremely excited to use it for the first time."
Caroline Reed, Principal of Frederick Nattrass Primary School, said:
"The curriculum at Frederick Nattrass includes a wide number of essential experiences that we want every child to have – simple pleasures such as playing in the forest, jumping waves at the beach or enjoying the local countryside. This coach will enhance our curriculum immeasurably as we will be able to go out every day and allow our children to experience the world around them."
We are indebted to all our supporters and especially the wonderful people like Margaret Mealing who have left us a gift in their Will. Margaret's generous gift is helping so many children now and will continue to help well into the future.
So many children with additional needs are waiting to have the opportunity to experience a more rewarding childhood and realise their unique potential. Please take the time to consider leaving a gift to Variety in your Will and leaving a lasting legacy.