25th January 2018
5,500th Variety Sunshine Coach Presented at Westminster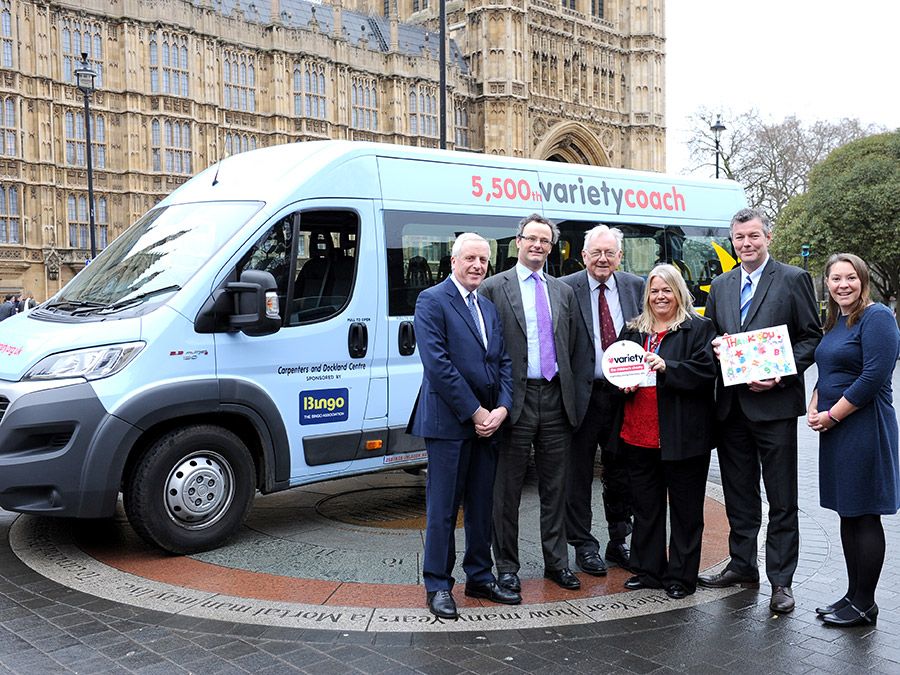 Members of the All-Party Parliamentary Group (APPG) on Bingo joined The Bingo Association and Variety, the Children's Charity outside the Houses of Parliament to present the 5,500th Variety Sunshine Coach to the Carpenters and Docklands Community Centre.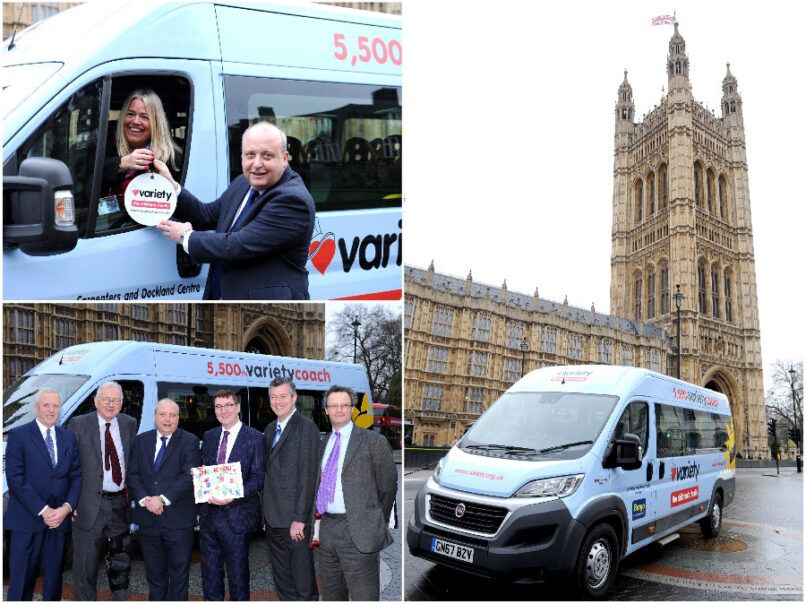 The Carpenters and Dockland Centre is a youth, community and social centre based in Stratford, London. They provide holiday schemes, trips, and outings for 140 local disadvantaged children aged four to eleven, many of whom have complex needs. The centre will use the new Sunshine Coach every day to take the children to a wide range of off-site activities, including visits to parks, libraries, museums, and sporting tournaments. This enables them develop life skills, build positive group dynamics and self-esteem, enabling empowering them to better integrate into their local community.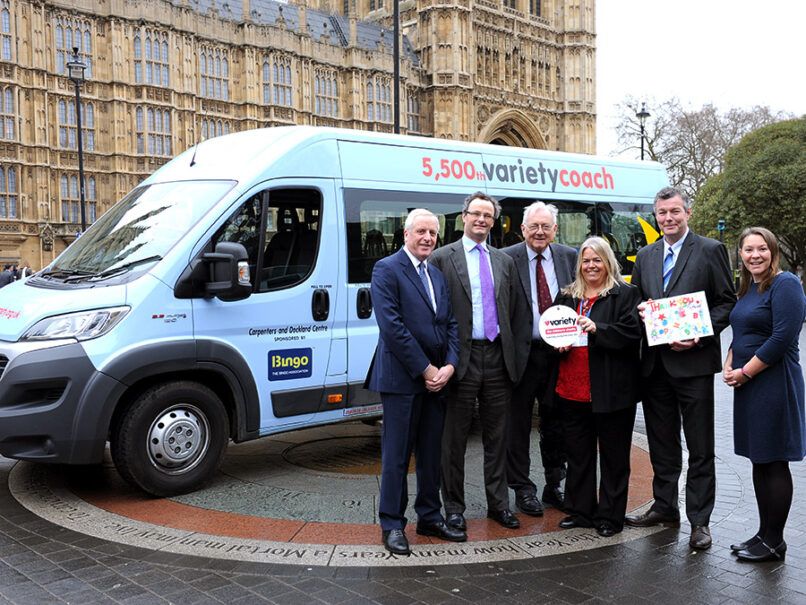 Lorraine Cavanagh OBE received the coach on behalf of Carpenters and Docklands Community Centre. The presentation was also attended by members of the APPG on Bingo Anna Turley, Labour MP for Redcar, Sir Peter Bottomley, Conservative MP for Worthing West, and Peter Aldous, Conservative MP for Waveney. Also in attendance were Variety's Chief Barker Duncan Syers, The Bingo Association's Business Development Manager Alastair Stewart, Steve Lightfoot, General Manager from Beacon Bingo Cricklewood, and Patrick Duffy, Managing Director from Palace Bingo.
Miles Baron, Chief Executive of the Bingo Association, said:
"The Bingo Association are proud to sponsor the 5,500th Sunshine Coach thanks to the support of the Bingo playing communities across the country. Sunshine Coaches and the work of Variety more generally changes the lives of young people for the better, and we are delighted to be contributing to that work."
Chief Executive of Carpenters and Docklands Community Centre Lorraine Cavanagh OBE, said:
"The new minibus will have a major impact on our children's lives, gone are the days when we were limited to venues and opportunities, now the sky is our limit and we will grasp every opportunity that is out there, we will make sure that our children make memories. Thank you to Variety and the Bingo Association from every child at Carpenters and Docklands Centre for giving us wings to fly."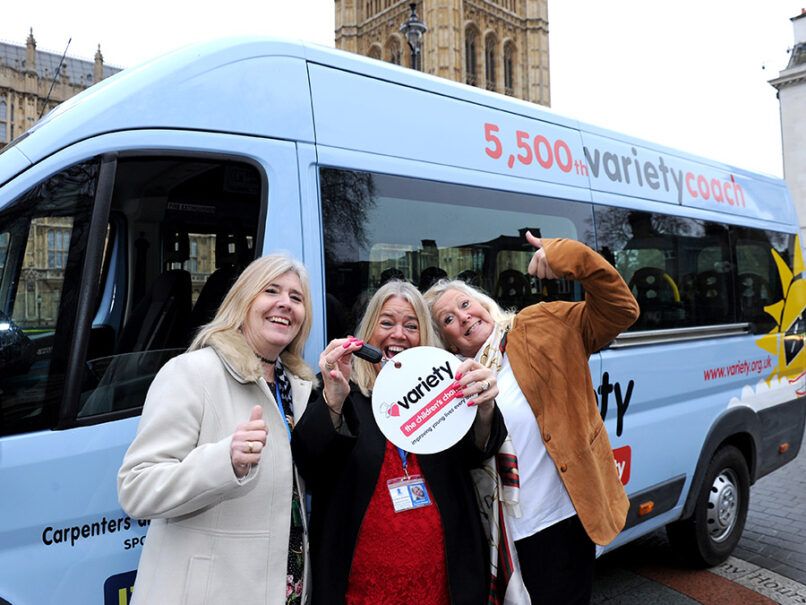 Lorraine was joined at the presentation by Play Co-ordinators from Carpenters and Docklands Centre; Lorraine Maquire and Dawn Nunn.