29th March 2016
5,400th Variety Sunshine Coach Presented to Garratt Park School in Earlsfield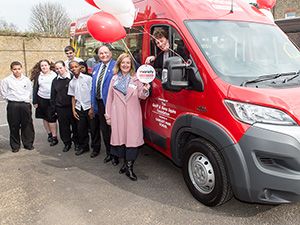 On Monday 21st March, a brand new Variety Sunshine Coach was presented to the children and staff at Garratt Park School in Earlsfield by The Geoff and Fiona Squire Foundation.
2 significant milestones were achieved. This coach is the 5,400th Variety Sunshine Coach and the 5th to be donated by the Foundation.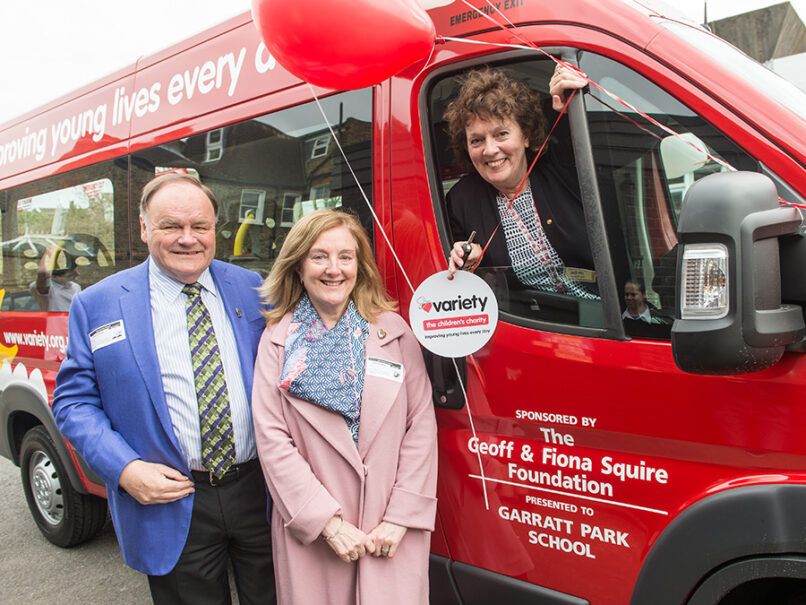 Head Mistress of the school, Irene Parks, was handed the keys of the coach by Geoff Squire to the delight of all the children, teachers and staff.
Irene Parks said:
"The staff and students at Garratt Park School are delighted with the new coach presented yesterday by Variety, the Children's Charity, and sponsors the Geoff and Fiona Squire Foundation. It will enable staff to extend the students' learning through curriculum trips, participating in different sporting events across London and achieving aspects of the Duke of Edinburgh Award. The school community is very pleased and grateful."
Fiona Squire commented:
"The Geoff & Fiona Squire Foundation is delighted to support the Variety Coach at Garratt Park School. The coach is clearly going to be well utilised and will help the students to have continued access to the many off-site activities the school offers them."
The school provides for 182 students aged 11-18 years with moderate learning difficulties, those with a diagnosis of autism and students with speech, language and communication needs. All the students have a statement of special educational needs. 50% of the students are unable to travel independently due to their disability and vulnerability. The coach is vital to the school for the safety of students and it enables the school to plan activities without worrying about public transport.