Tandem Skydive with Variety and The Big Sing Soul
Tandem Skydive with Variety and The Big Sing Soul
Sunday 1st October 2023
|
Beccles Airfield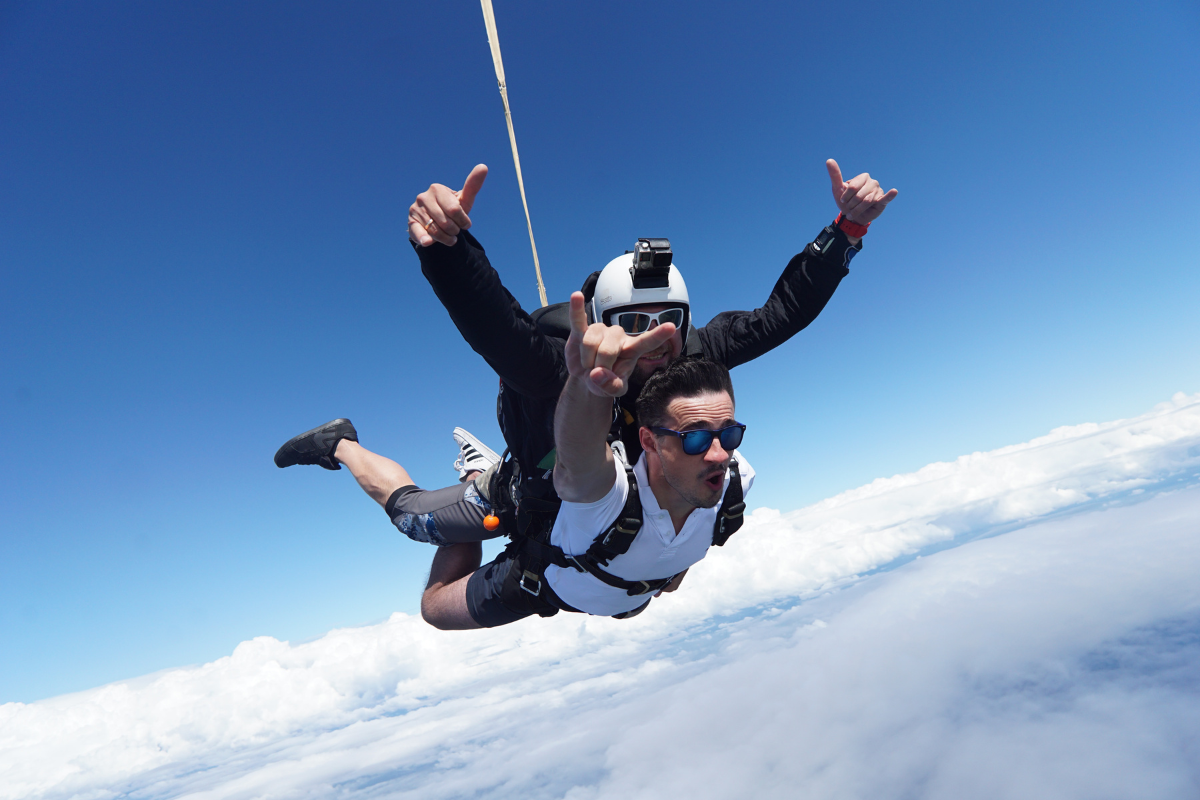 As seen on Britain's Got Talent, The Big Sing unites communities across the UK through singing, regardless of background, experience, or ability. With a joint ethos of inclusivity and accessibility for all, Variety is delighted to team up with The Big Sing Soul for this incredible tandem skydive event!
As you jump from 13,000ft, we'll be cheering you on every step of the way. Take on the adventure of a lifetime while supporting our mission to make the world a more inclusive place.
All monies raised will be split evenly between both charities to help us make a positive difference to those we support.
Our support for you
As part of #TeamVariety you will receive:
Unlimited support from Variety's events team
A special fundraising pack full of tips and advice for your fundraising
Your very own #TeamVariety vest
Registration fee
£50
Minimum fundraising required
£400
Get in touch
For any questions or to find out more, please contact Sarah Phillips, Challenge Events Fundraiser at community@variety.org.uk or 0207 428 8147.