Challenge event
At Home Superheroes Powered by Marvel
28th June - 26th July 2024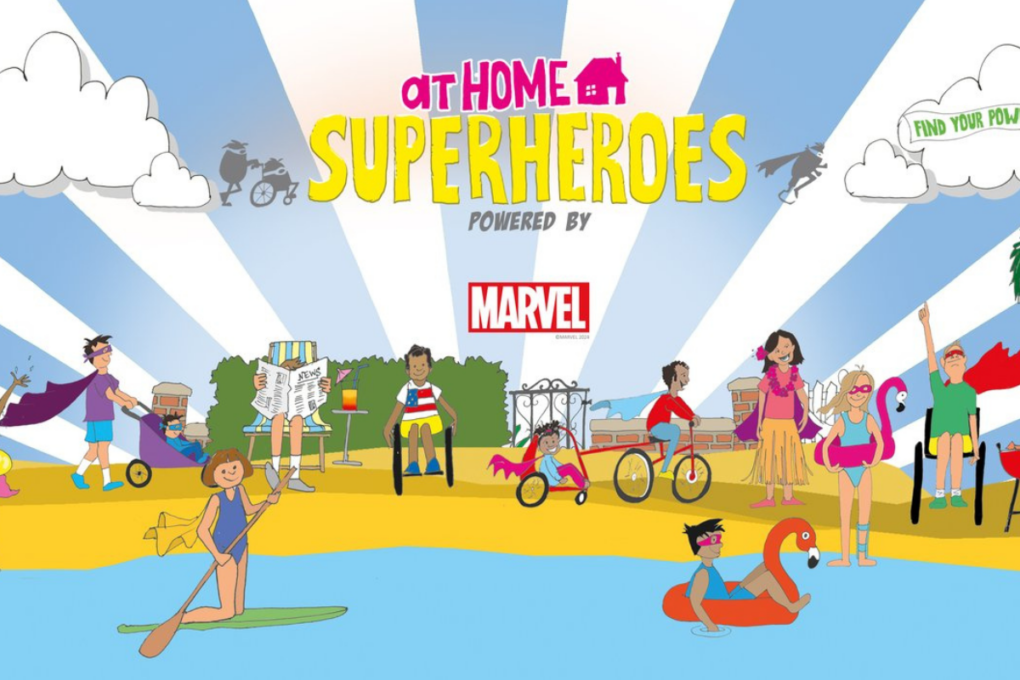 To mark the 2024 Paralympics, we'll be starting and finishing our virtual race in the beautiful host city of Paris!
Once you sign up, you'll be sent a link to a virtual map to track your team's distance over four weeks. Anything goes, from walking, wheeling, rowing and running, to swimming, skating, and super sensory challenges – or a combo of all the above. However you do it, every km you complete brings your team closer to the finish line!
Everyone is welcome. All we ask is that all solo entrants, or at least one team member, consider themselves to have a disability of any kind.
Why not join the growing number of Super Schools and turn your pupils into Superheroes for the At Home Superhero events?
Our support for you
As part of #TeamVariety you will receive:
Unlimited support from Variety's events team
A special fundraising pack full of tips and advice for your fundraising
Your very own #TeamVariety T-shirt
By joining #TeamVariety, you will become a part of an inspiring team of fundraisers, continuing to help Variety improve the lives of more than one million children and young people throughout the UK who are disabled, or disadvantaged.
Minimum fundraising required
£75
Get in touch
For any questions or to find out more, please contact Sarah Phillips, Challenge Events Fundraiser at sarah.phillips@variety.org.uk or 0207 428 8147.