12th April 2019
When David Walliams met Variety Young Ambassador, Dante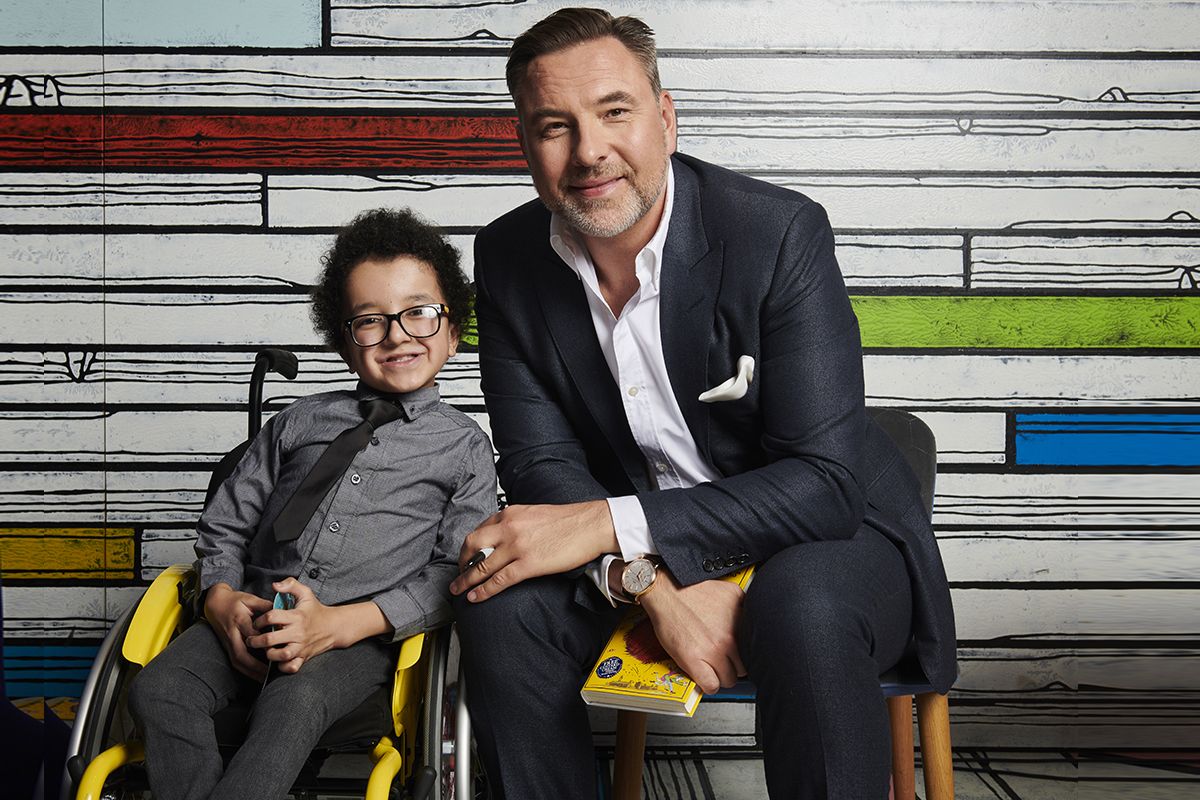 When Variety Young Ambassador, Dante, met David Walliams with 11 other children to hear him read a story, he knew exactly what he wanted to ask. The 11-year-old from Liverpool challenged the leading children's author and comedian to invent a new sort of super hero – based on a boy in a wheelchair.
"Please write a book about a boy in a wheelchair", he said, "to show kids that they are special transporters and can take you anywhere your imagination wants to go? Maybe he could be called Dante!"
Dante's dream came true the following year when David Walliams dedicated his new book 'Slime' to him.
About Dante
Dante is 11 years old and has a brittle bone condition. To date, he has broken almost 100 bones. Dante tells people he has no disabilities, only abilities, and being in a wheelchair is no barrier to fulfilling his dreams .
Dante's mother applied to Variety for a wheelchair as the wheelchair he was using was not suitable for his small frame.
Find out more about applying for a wheelchair or other equipment grants.
Help us to help more children. Please donate now.