11th May 2021
Variety names the estate of Kenneth More, CBE, as Celebrity Ambassador
Press releases
Showbusiness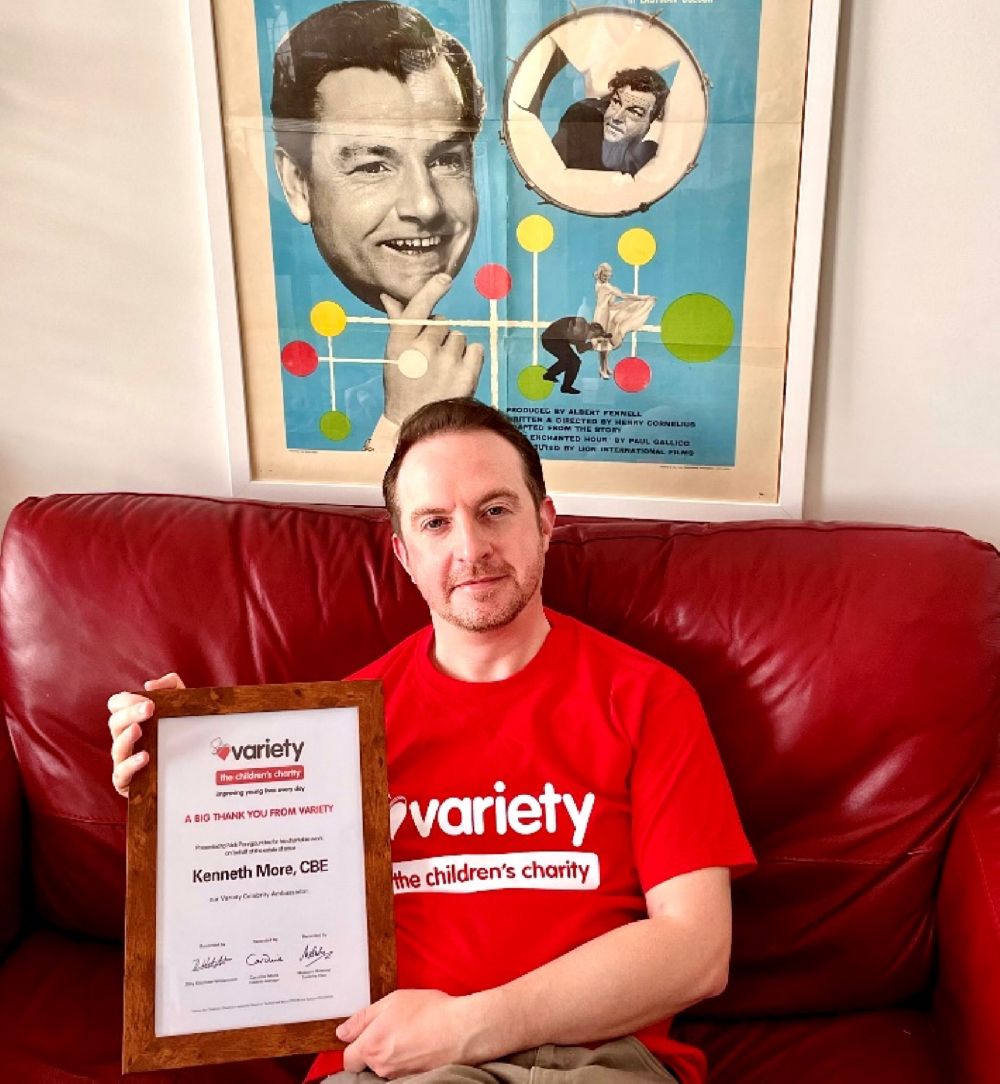 Variety is delighted to announce that the estate of Kenneth More, CBE, has been appointed as our newest Celebrity Ambassador.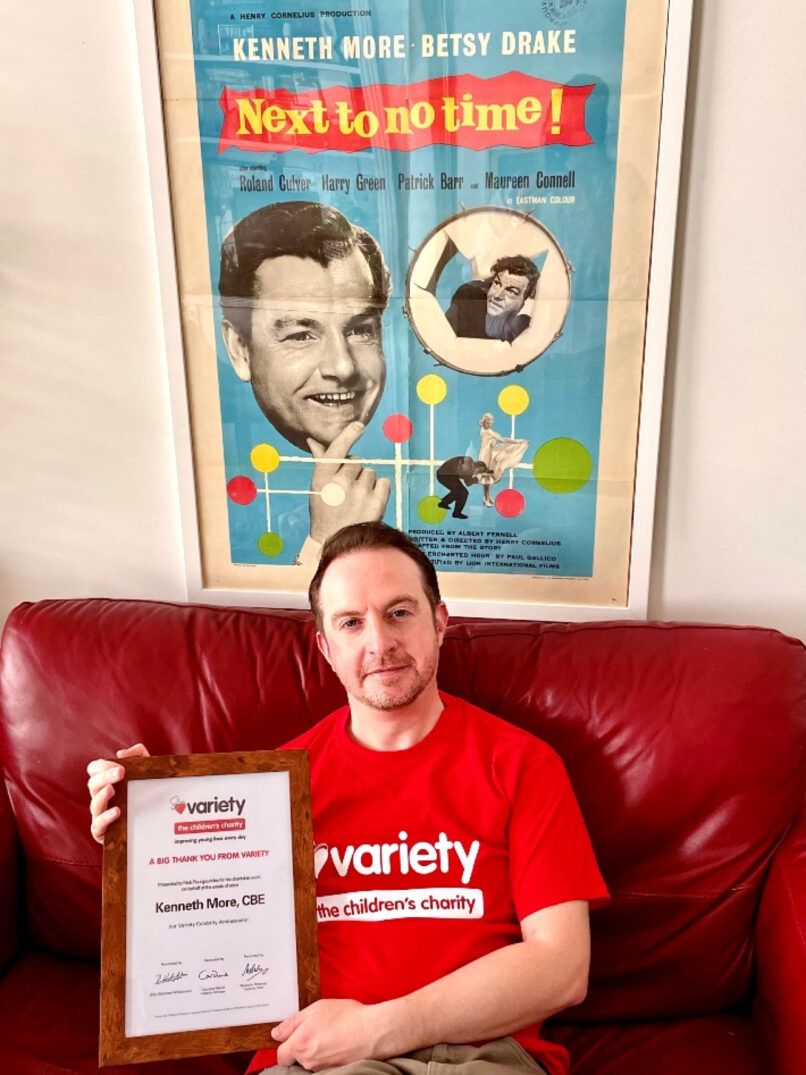 Kenneth More Estate Manager, Nick Pourgourides, proudly shows the certificate posthumously naming More a Variety Celebrity Ambassador.
Kenneth More was one of Britain's most successful actors of the post-war era, with a career spanning over four decades. The best-known films of the BAFTA-award winner include Genevieve (1953), Doctor in the House (1954), The Deep Blue Sea (1955), Reach for the Sky (1956), The Admirable Crichton (1957), A Night to Remember (1958), The 39 Steps (1959) and Sink the Bismarck (1960).
During his lifetime, Kenny played a vital role in fundraising for Variety, taking part in multiple events. He was also the recipient of Variety's Most Promising Star of 1955. To mark 40 years in showbusiness, Variety honoured him again with a second silver heart and a special televised event held at the Savoy hotel in 1975.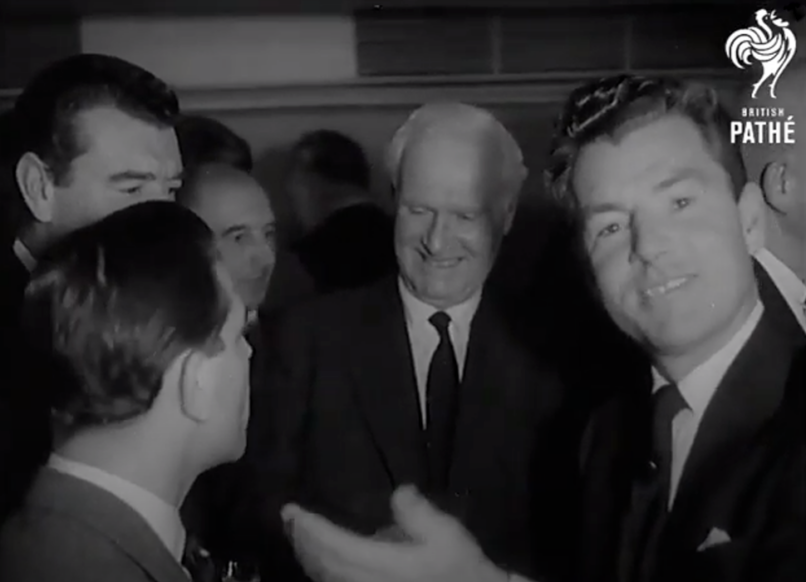 Kenneth More attends the Variety Club Tenth Anniversary Luncheon of Variety in the UK at the Savoy Hotel in 1959. Watch the Pathe Films clip of the event here.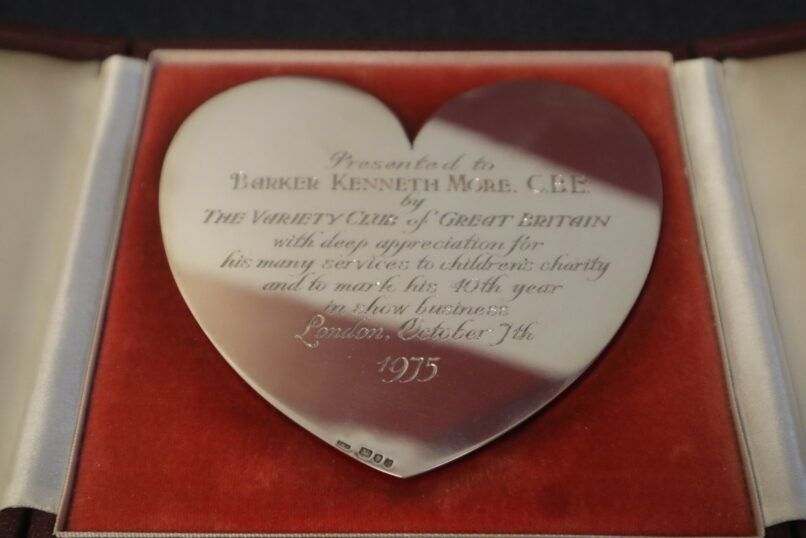 Kenneth More's 40th anniversary Variety Club silver heart, presented to him at a special luncheon held at the Savoy Hotel. Image courtesy of BBC Radio, London.
As manager of the Kenneth More estate, Nick Pourgourides continues to champion More's legacy, recently donating a proportion of the proceeds of his biography on Kenneth More to Variety. He also successfully completed a 200-mile cycle through Variety's Pedal for a Purpose campaign. The funds he managed to raise topped our national leader board for a single entry. Nick is currently working on an updated edition of More, Please and has kindly offered to again donate proceeds of his book to Variety.
Nick said: "Kenneth More was a huge advocate of Variety during his lifetime, and through my work managing his estate, I am privileged to renew that association by helping to promote the amazing work that Variety does, whenever and wherever I can."