6th April 2021
Variety launches Pedal for a Purpose virtual cycling challenge
Press releases
Sporting challenges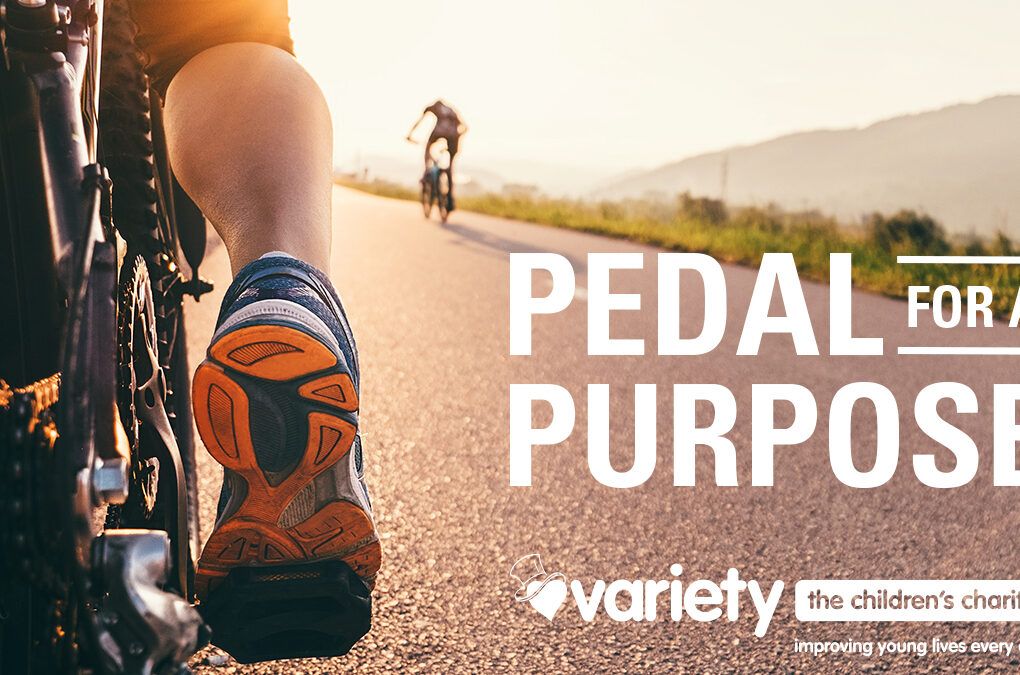 Variety has launched its first-ever virtual cycle challenge in order to raise money to help support disabled and disadvantaged children.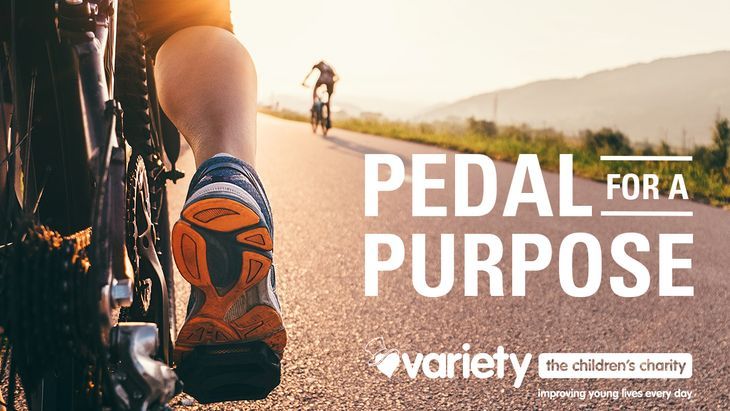 With gyms remaining closed across the UK, fitness goals are harder to reach than ever, but Variety has a great solution. Signing up to Variety's Pedal for a Purpose virtual cycle event provides a great opportunity for members of the public to take on a new challenge and get fit, all whilst raising vital funds for vulnerable children.
Like many charities, Variety has been severely impacted by the COVID-19 crisis. However, given that the pandemic has cancelled many of our live events, our income has dropped by over 50 per cent in the last year. With a drastic shortfall in fundraising, but a soaring demand for our services, we have been faced with the enormous challenge of finding ways to fund their support for disabled and disadvantaged children, who need our help now more than ever.
Regional Development Director, Charlotte Walker said: "For anyone wanting to take part, not only is it a great opportunity to tick off a personal fitness goal, but whilst doing so, you will also be making a difference to the lives of children who need it most. Lockdown has truly taken its toll on the families of disabled children. Coping with the day-to-day struggles of having a child with additional needs is taxing enough, but when you add shielding, the cancellation of hospital appointments and the loss of services and support groups (to name just a few difficulties), just getting through each day becomes an overwhelming task. By signing up to take part in Pedal for a Purpose, you really will be helping Variety support our most vulnerable families during a time they need it most."
Pedal for a Purpose invites participants to travel the distance between Variety's offices across the UK from a safe distance. There are two challenge levels to choose from:
– The 200 mile challenge, which covers the distance from Variety's office in Yorkshire to the headquarters in London.
– The 400 mile challenge, covering the distance from the London headquarters to Variety's offices in Scotland.
The fundraiser challenge kicked off on 1st April and will run through to the 30th April 2021. Participants will have a month to cover the miles in a way that suits them, whether its indoors, outdoors, solo or as a team, using a standard bicycle or even a stationary exercise bike.
There is no registration fee for signing up to the challenge, although participants are encouraged to raise as much money as they can to help support disabled and disadvantaged children across the UK. Variety's events team is on hand to enthuse, inspire and help participants reach their fundraising targets.
Grease up your chains and from a safe social distance, clock up the miles between variety's offices UK in order to help change young people's lives!
To sign up and take part in Variety's pedal for a purpose fundraiser visit the GivePenny campaign page here.
Or you can find more information here.