1st October 2018
Variety Congratulates John Partridge on winning Celebrity Masterchef 2018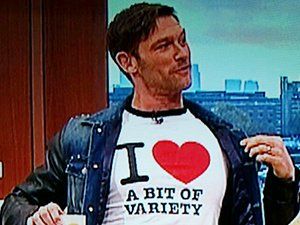 Our Celebrity Ambassador John Partridge has won this year's Celebrity Masterchef.
John who's best known for playing Christian Clarke in BBC television soap opera EastEnders is also a dancer, singer, panelist, TV presenter and now has his own theatre show called 'Stripped'.
John has been an amazing Variety supporter for years, presenting Sunshine Coaches, attending many children's events and promoting 'I Love A Bit Of Variety' T-shirt Campaign.
Thank you John and well done!