24th July 2018
Variety appoints Frances Lang as CEO ahead of its 70th anniversary in 2019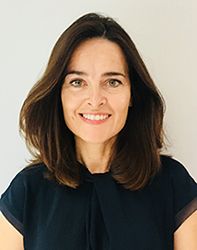 Variety, the Children's Charity, announced today the appointment of Frances Lang as Chief Executive ahead of the charity's 70th anniversary of transforming the lives of disabled and disadvantaged children across the UK.
Ms Lang, who takes up her post in September, will build on the charity's rich heritage and set a modernising agenda to connect with a new generation of supporters, funders, volunteers and beneficiaries. She will also oversee celebrations to mark Variety's 70th anniversary year in 2019.
Frances brings a wealth of experience to the role, having held senior management positions in the charity sector, media and finance. Since qualifying as a Chartered Accountant in 1994, she has worked for companies such as MTV, News Corp and Publicis Groupe in London, Hong Kong and Paris. Prior to joining the charity sector, she was a partner in a private equity business. She was most recently interim Chief Executive at the charity, Media Trust.
Duncan Syers, Chief Barker of Variety, the Children's Charity said:
"I am delighted to announce today that Frances will be joining the Variety team. Frances's passion and enthusiasm, combined with her business and strategic acumen, comes at an exciting time as we look to plan for the next seven decades of transforming disabled and disadvantaged children's lives across the UK."
Ms Lang said:
"I'm really excited to be joining the team at Variety as we prepare to celebrate seven decades of improving the lives of disabled, sick and disadvantaged children up and down the country. I have already been lucky enough to experience some of Variety's inspirational work first hand.

Variety has a compelling history which many people hold close to their hearts and that will be a fantastic platform to build on. Variety has achieved so much in 70 years but we cannot rest on our laurels as we know that there are still so many children in need of our support. I am driven by a passion for diversity and inclusivity and look forward to bringing these values to my new role."
Variety was set up in the UK in 1949. Since then, the charity has raised over £200 million and supported over 800,000 children affected by ill health, disadvantage and disability.
Variety has been proud to support many disabled athletes during this time, of which 17 were chosen as part of Team GB for the 2012 London Paralympics and included gold medal winners and MBE honourees Ollie Hynd and Johnnie Peacock.
Ms Lang begins her role in early September 2018. She will report directly to Variety's Chief Barker, who oversees the Variety's board of Trustees.