19th December 2020
The new Variety Vodcast series throws a spotlight on the charity's Celebrity Ambassadors
Press releases
Showbusiness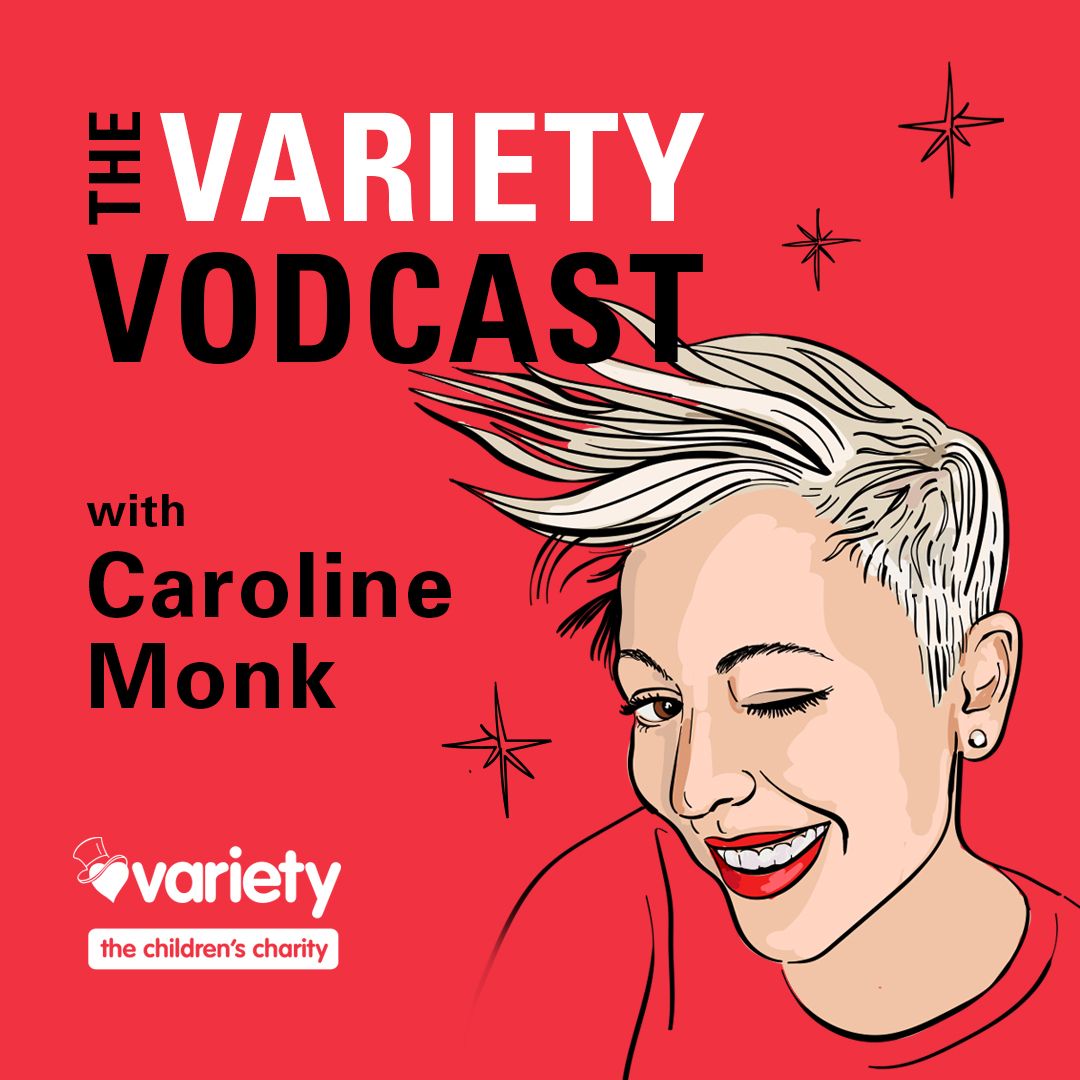 In The Variety Vodcast, a unique, new YouTube series launching this week, host Caroline 'Monkey' Monk chats to Variety Celebrity Ambassadors about their growing up years, how they got to where they are now, and what supporting Variety means to them.
As Variety's Celebrity Manager, Caroline Monk is uniquely placed to get to the heart of what inspires some of the UK's most high-profile stars to support Variety's work with disabled and disadvantaged children, and to tease out their fascinating life stories.
The first episode kicks off with impressionist and comedian – and longstanding Variety supporter – John Culshaw. As we face a different sort of Christmas this year, John reminisces about past Variety children's Christmas parties and about his passion for inspiring children to be the best they can, whatever their abilities. He also discusses growing up in Lancashire, drawing inspiration from local 'characters', discovering the tunes hidden within accents, wanting to be Dr Who, why Mike Yarwood is still his biggest influence, and how he longs to 'do' a podcast from Mars.
With deep, historic roots in show business, Variety has always had a large number of loyal celebrity supporters from all areas of the entertainment industry. Our fantastic celebrity family supports us in a huge number of ways, generously donating their time and talents to help the Charity change the lives of children and young people.
John Culshaw said: "It's a delight to have been the first guest on Variety's brand new vodcast. In the current climate of uncertainty, those of us who love and support Variety will have to work all the harder to help the Charity improve the lives of some of the UK's most vulnerable children. Let's open our hearts and our wallets, but let's also keep maintaining the sense of fun that Variety is renowned for!"