18th August 2014
The Italian Job Is Ace!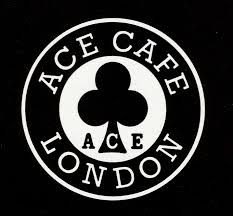 On September 4th, the renowned Ace Café in Stonebridge, North London will be hosting a fundraising auction on behalf of The Italian Job – an event supporting Variety, the Children's Charity.
The event starts at 6.00pm and will bring together a wide range of Mini Owners and their cars, many of whom will be taking part in the 25th anniversary run of The Italian Job, a Mini Car rally launched in 1990 as a way of having a fun holiday and at the same time, raising money for children's charities. It's a spectacular adventure through some of the most amazing scenery in Europe including driving on the world famous Monza circuit and visiting the Ferrari Museum. www.italianjob.com
The event is open to anyone over 21 with a Mini or a classic car featured in the original film, The Italian Job. Variety has benefited from the event for the past 3 years; its funding Wheels from Wheels theme, providing Sunshine Coaches; their first in 2013 and this year, hopefully Sunshine Coaches 2 and 3.
The Ace Café opened in 1938 and started to attract motorcyclists. It became popular with the Ton Up Boys in the 1950s and the Rockers in the 1960s. The emergence of the 'teenager'; an increase in traffic; and the British motorcycle industry at its peak made the Ace Café a roaring success. Many young people started to meet at the cafe with their motorcycles and listen to Rock'n 'Roll. Now, Rockers and motorcyclists from all over the world go to the Ace to share stories, fix bikes and see the legend. The cafe now has an extensive calendar of events for both motorbike and car owners and puts on live music.