12th July 2018
Sylvester Stallone Loves a Bit of Variety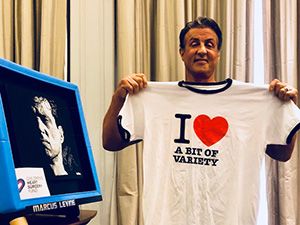 Hollywood a-lister Sylvester Stallone, best known for his roles as boxer Rocky Balboa and Vietnam war veteran Rambo, happily supported Variety by holding up a Variety t-shirt.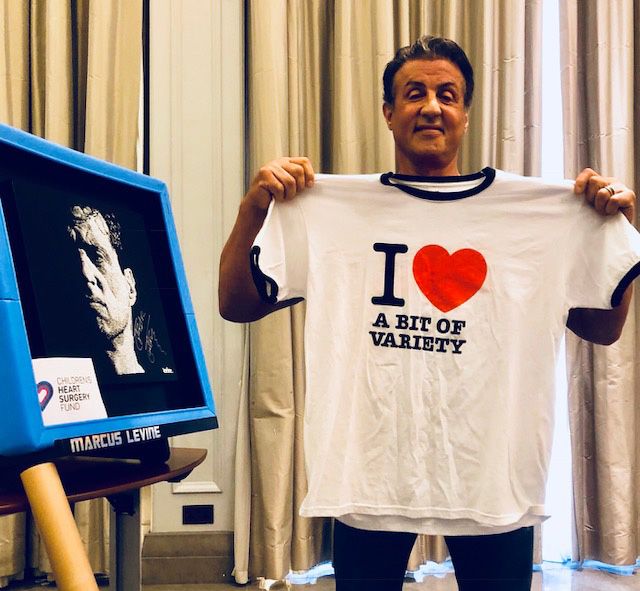 International artist and sculptor, Marcus Levine has been supporting Variety, the Children's Charity for many years and has always been extremely fond of the 'I Love a Bit of Variety' campaign. When he knew he was to meet Mr Stallone in London on his birthday, he decided to ask him if he could kindly get behind the campaign.
Marcus had previously created a nail sculpture of Rambo, which took weeks of work. He believed that if Sylvester would enjoy his work and engage with him, there might be a chance to take a photo. He said that Mr Stallone was very relaxed and a very genuine down to earth person, hence why he agreed to pose with the t-shirt.
Marcus will be donating a limited edition sculpture to Variety Yorkshire for their next auction event. For more information visit Marcus Levine's website.