20th March 2015
Ray Quinn Inducted as Celebrity Ambassador for Variety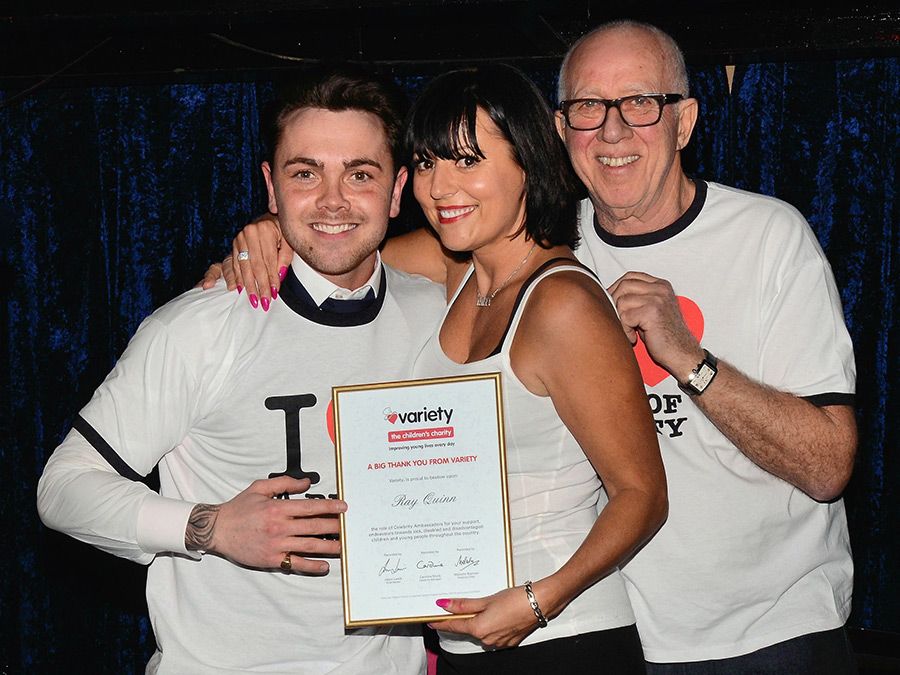 On Tuesday 17th March, the loveable Ray Quinn was joined on stage during his gig at The Jazz Café by representatives from Variety, the Children's Charity, as he was inducted as their new celebrity ambassador.
Malcolm Brenner, the Charity's former Chief Barker and Caroline Monk, Variety's Celebrity Manager, greeted Ray's adoring fans before presenting him with his very own certificate, silver badge and 'I love a bit of Variety' T-shirt.
Ray was delighted to be presented with his accolade and assured everyone in the audience that he would do all he could to help as the wonderful charity which helps sick, disabled and disadvantaged children.
Ray commented:
"I am thrilled and honoured to be part of such an incredible Charity. Variety's work with children and young people is awe-inspiring and their dedication and enthusiasm to their cause is second to none. I will do everything I can to support the Charity and help raise the vital funds they require to continue offering their incredible services."
Ray will be performing at 'I love a bit of Variety – The Party on 26th March and will also be hosting a special signing of his new auto-biography 'This Time Round' on 27th March at the Hilton Hotel in Liverpool.