13th March 2017
Radio 2's Clare Teal talks Variety with Laurie Holloway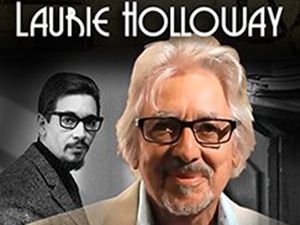 Laurie Holloway is best known as the Musical Director for Michael Parkinson's Chat Show and for the first three series of Strictly Come Dancing on the BBC.
Laurie was interviewed Sunday on the Clare Teal Show on BBC Radio 2, where he spoke about the special tribute event that Variety, the Children's Charity are holding for him on 6th April at The Savoy Hotel.
This exclusive event, will be hosted by his lifelong friend, Sir Michael Parkinson and features appearances from Elaine Paige OBE, Barry Humphries CBE, Lesley Garrett CBE, Tina May, Jacqui Dankworth, Barry Mason & Martin Taylor MBE
BBC Radio 2's Clare Teal said:
"It's going to be a wonderful, wonderful night of music."
Laurie Holloway said:
"A one off event never to be repeated again."
To listen to the full interview, click here. (Starts at 1:12:59 into the programme)
To join Laurie in celebrating six decades of his glittering career, which has seen him work with the crème de la crème of show business, please click here.