15th January 2015
New Year message from the Chief Barker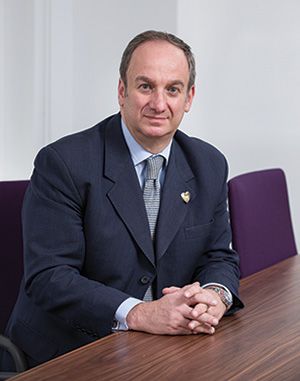 Happy New Year and welcome to 2015! First I would like to say how honoured I am to be given this opportunity to lead the Charity in 2015. Variety is particularly close to my heart as I have grown up with Variety. My uncles, Ernie and Dickie Pearl, of Pearl & Dean fame, were great supporters of Variety and instrumental in setting up Variety in the UK.
I would like to thank Trevor Green, Immediate Past Chief Barker, for all his hard work in 2014. Lots of fantastic fundraising events took place last year, getting Variety back to its well-known glamour and 'razzamatazz', which I hope to uphold during my year as Chief Barker and everyone is busy at work planning at the moment.
More importantly, I am delighted to announce that last year Variety increased its charitable giving by a massive 36%, enabling us to help so many more children and young people. This is very much down to the hard work and dedication of Variety's supporters and donors – thank you all so much!
I am very much looking forward to an exciting year ahead and you will no doubt hear more about our plans in due course. If you ever have any ideas or suggestions, or would like to offer your assistance, I would love to hear from you and you can email me at chief.barker@variety.org.uk
I wish you and your family a very happy, healthy and prosperous New Year and thank you for your continued support.
Jason Lewis
Chief Barker 2015