30th May 2017
Level Playing Field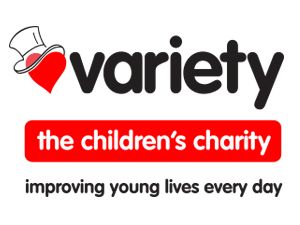 With the World Para Athletic Championships taking place in July, Variety, the Children's Charity, is taking the opportunity to highlight the issue of access to sport for children. We want to see more opportunities for all children to participate in sport at whatever level they feel comfortable with because we know that healthy exercise benefits all children. We believe that those with disabilities and special educational needs should have equal opportunities to participate at a level they feel comfortable with. In short a Level Playing Field.
How can you help?
We want to engage with as many schools and children's organisations as possible on this subject. If you work for a school of any kind or are part of an organisation providing opportunities for children and young people we'd love to hear from you. You can get involved by filling out this simple survey and we promise it'll only take 5 minutes. And if this isn't you, please forward to anyone who you think might wish to have a voice. Everyone who enters by 23rd June will automatically be entered into a free prize draw to win £250 for their school or organisation.
Together with research we have commissioned from YouGov, your responses will help shape our campaign which will hit the national media in July.