17th August 2017
Kevin and Karen Clifton Inducted as Celebrity Ambassadors for Variety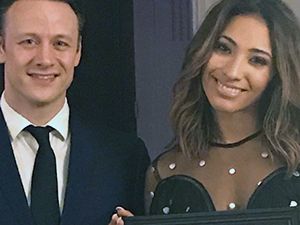 Variety, the Children's Charity is delighted to announce that world champion dancers Kevin and Karen Clifton have become Variety Celebrity Ambassadors for supporting the charity and for all their work with children.
The duo are one of BBC One's Strictly Come Dancing stars and were inducted as Celebrity Ambassadors at a dinner & dance event on 12th July 2017 held at the Grand Hotel Eastbourne to raise funds for the Variety Grants Programme.
This event saw the incomparable Kevin and Karen Clifton, give a stunning performance of five dances for over an hour and a half culminating in their overwhelmingly dramatic 'Paso Doble' which had everyone on their feet with tears of emotion. This fabulous event was attended by Variety Chief Barker Mr Nick Shattock, Mrs Cora Shattock and Mr Malcolm Brenner (Trustee)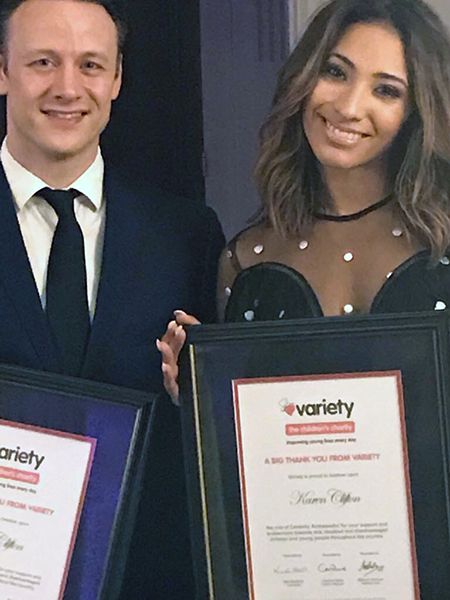 Variety's Celebrity Ambassadorship recognises not just a star's outstanding contribution to the entertainment industries, but also his or her enthusiastic and committed support of the charity. Through that, our Celebrity Ambassadors make a significant contribution to Variety's work to improve the lives of children and young people, throughout the UK, who are sick, disabled or disadvantaged.