3rd October 2016
John Gibson Inducted as Variety Ambassador!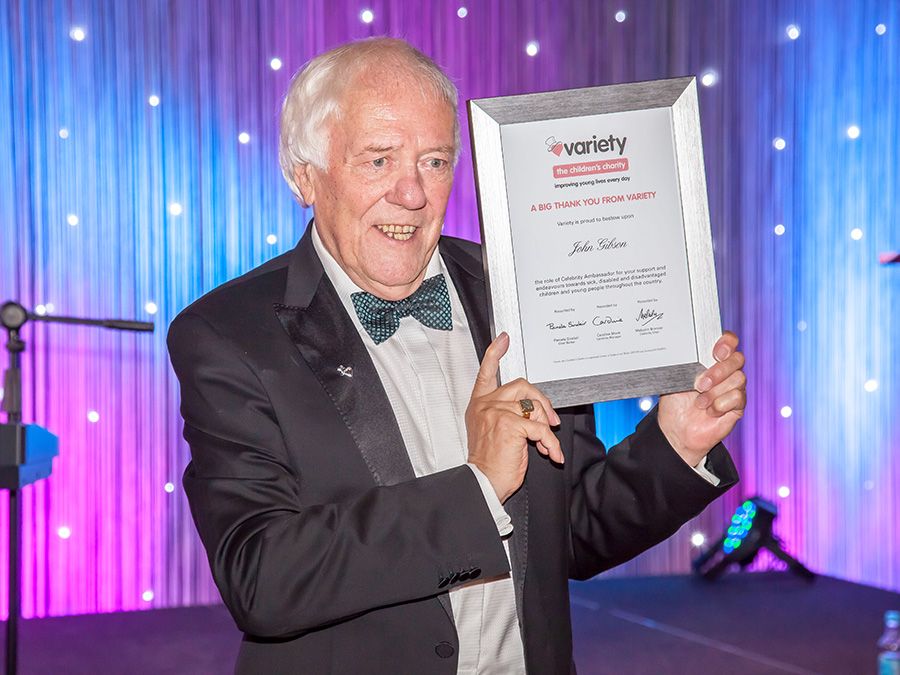 Variety Northern Region was delighted to honour John Gibson 'Gibbo' as a Variety Ambassador at an event celebrating his 50 years with the Chronicle. John is a legend of North East sport journalism covering Newcastle United since 1966.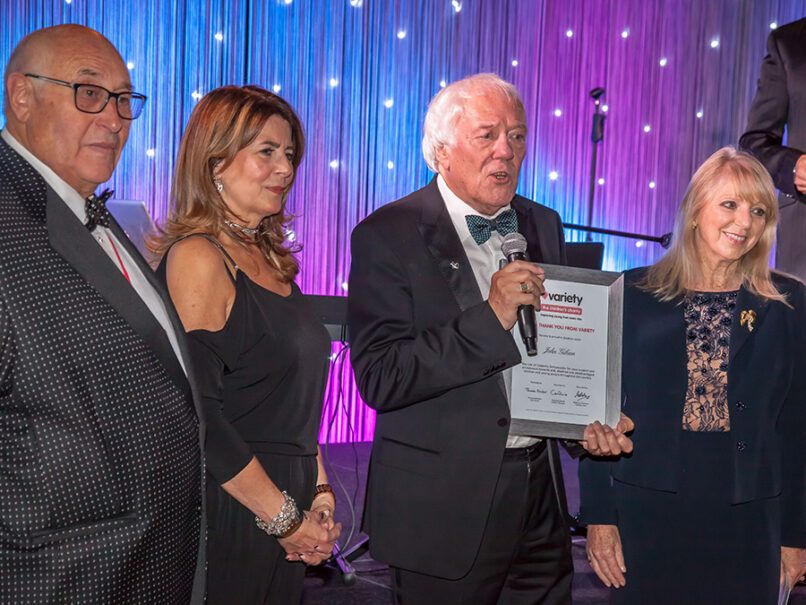 The event took place at the Hilton Hotel, was attended by some of the biggest celebrity names from North East sport: Malcolm Macdonald, Peter Beardsley, Steve Harper, Sir John Hall and Jack Charlton among others.
Ray Crawford, Variety Northern Chairman:
"John has supported Variety by his attendance at Northern events over many years. He is held in the utmost esteem in the North East by his fellow journalists, sportsmen and Newcastle United supporters, for whom he has reported on football matches for 50 years. It is an honour and a privilege to welcome John as a Variety Ambassador and we look forward to his continuing support."
John Gibson Said:
"I honestly feel humbled to be honoured by Variety, the children's charity. Talk about totally unexpected. I'm normally in the shadows next to a famous sports man or woman not hogging their considerable spotlight."
Pamela Sinclair, Chief Barker of Variety said:
"It was a fabulous evening and a wonderful way to celebrate the life and career of a local treasure. It was also a great opportunity to share the vital work Variety does to support sick, disabled and disadvantaged children in the North East. I thank John for taking on the role of Ambassador for Variety and his support in our mission."