26th November 2018
Joe McElderry Inducted as Celebrity Ambassador for Variety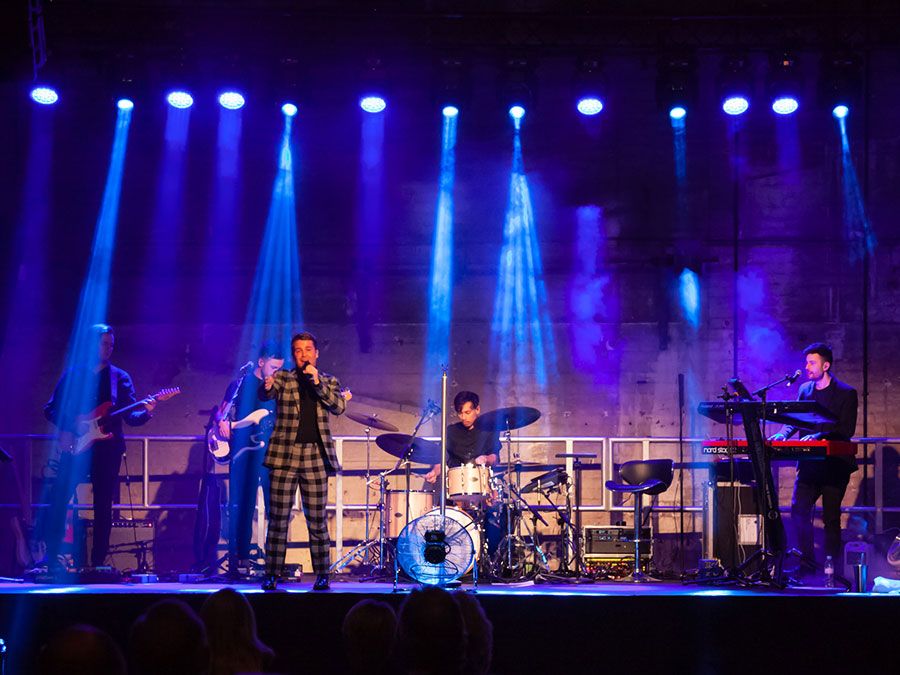 Variety North held an event on the 24th November 2018 to celebrate Joe McElderry's acceptance of an ambassadorship with the charity. "An Evening with Joe McElderry" was staged at the Boiler Shop, Newcastle- one of the most popular music venues in the city.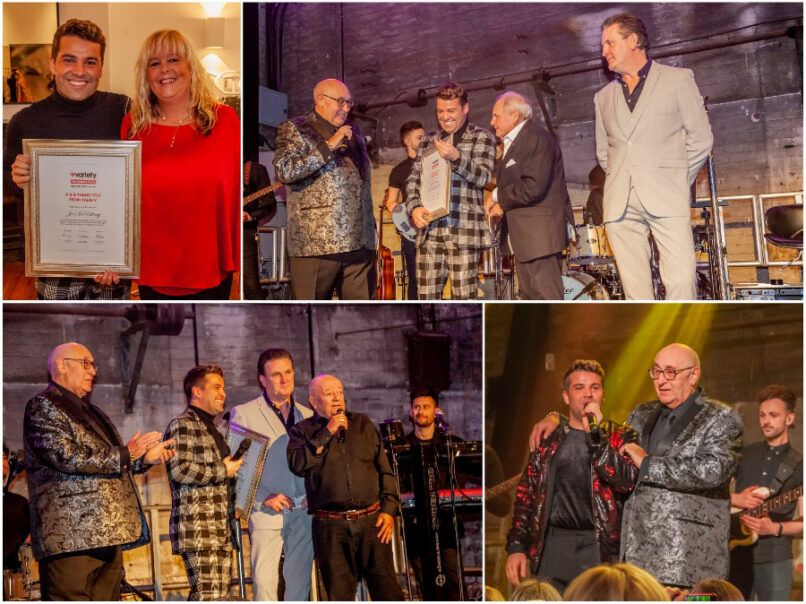 Following the dinner, Joe was presented the award by Chairman Ray Crawford and then went on to entertain guests with his live band. Joe was joined on the night by the stars from "Sunday for Sammy" including Tim Healy, Ray Laidlaw, Joe Caffrey and Billy Mitchell. Tony Hatch, prolific songwriter for musical theatre and television also thanked Joe for his charity work.
It was on 8th February 2013 that Variety honoured Joe with the presentation of a Silver Heart in recognition of his achievements in his chosen musical profession and in keeping the North East – especially South Shields – on the map. To win X-Factor and to be an outstanding Opera singer would be a great achievement for any performer in their musical career, but Joe achieved this feat by the age of 21.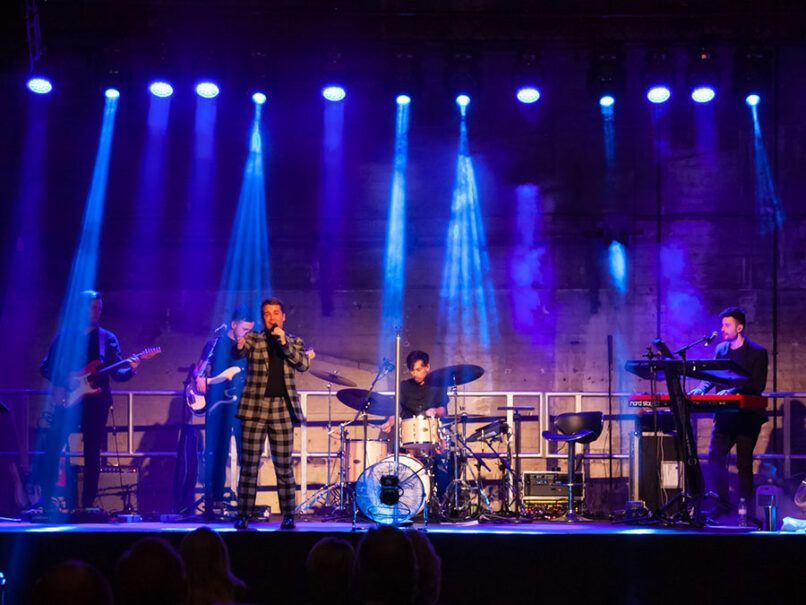 Less is perhaps known of Joe's goodwill in supporting local charities.
When asked about the evening Joe said:
"I am honoured Variety are holding an event to make me an Ambassador. I have always felt it is very important to use my platform to raise money for charity, and for Variety to recognise this is a huge honour. I am very much looking forward to the event."
Variety Chairman, Ray Crawford commented:
"We are honoured to have Joe as an ambassador and look forward to working with him. It is typical of Joe to find time for us during his busy concert tour and all funds raised on the night will be spent locally to help disabled and disadvantaged children in our area".