30th April 2015
Eamonn Holmes Inducted as Celebrity Ambassador for Variety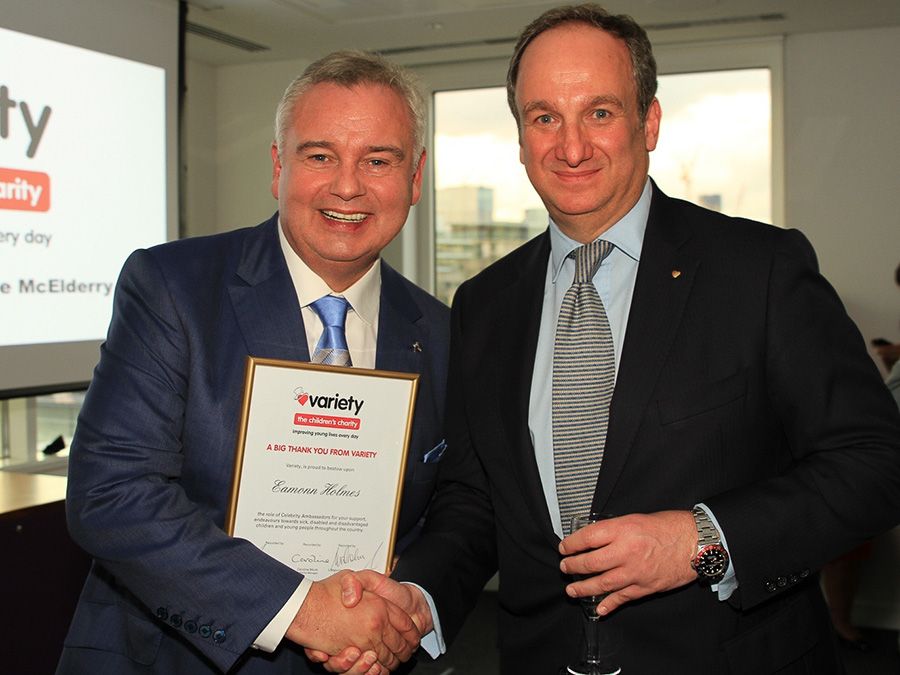 Jason Lewis, Variety's Chief Barker for 2015, held a reception, hosted by Howard Kennedy, a long-standing supporter of the Charity.
Keeping with Variety tradition, the Chief Barker's reception was an opportunity to showcase some of Variety's most inspirational work and an opportunity for Jason to introduce himself to key supporters. At the event, Jason presented Eamonn Holmes as Variety's latest Celebrity Ambassador.
Eamonn graciously expressed his delight with the honour and assured all present that he would do everything he can to help Variety with their aim to improve young lives.
Jason thanked volunteers, supporters, members of the Crew and staff, for all of their hard work and dedication. He also thanked Paul Millet, Managing Partner at Howard Kennedy, on behalf of the firm for hosting the event and supporting him in his year as Chief Barker.
Jason Lewis said:
"It is a real honour to be appointed in the role of Chief Barker and I am looking forward to a great year helping as many children and young people as possible. It is thanks to the generosity of people like Eamonn that has kept Variety on the map for 65 years."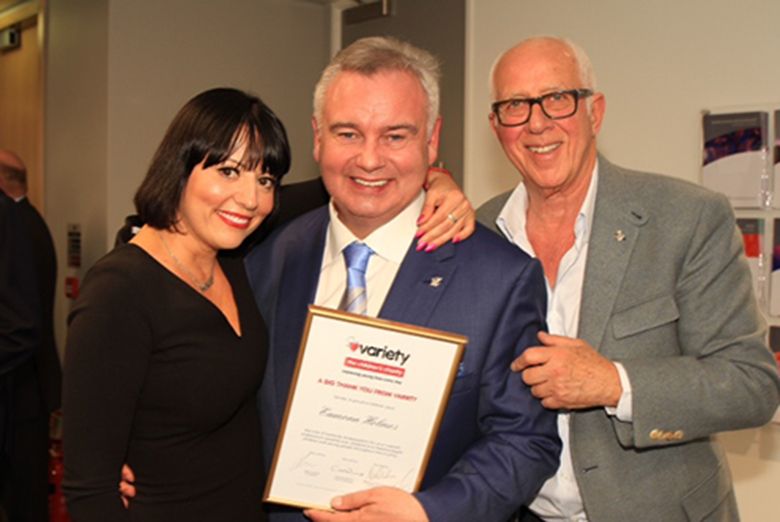 Photography by Paul Regan