31st March 2020
David Walliams dedicates new book 'Slime' to inspiring Pride of Britain Award winner, Dante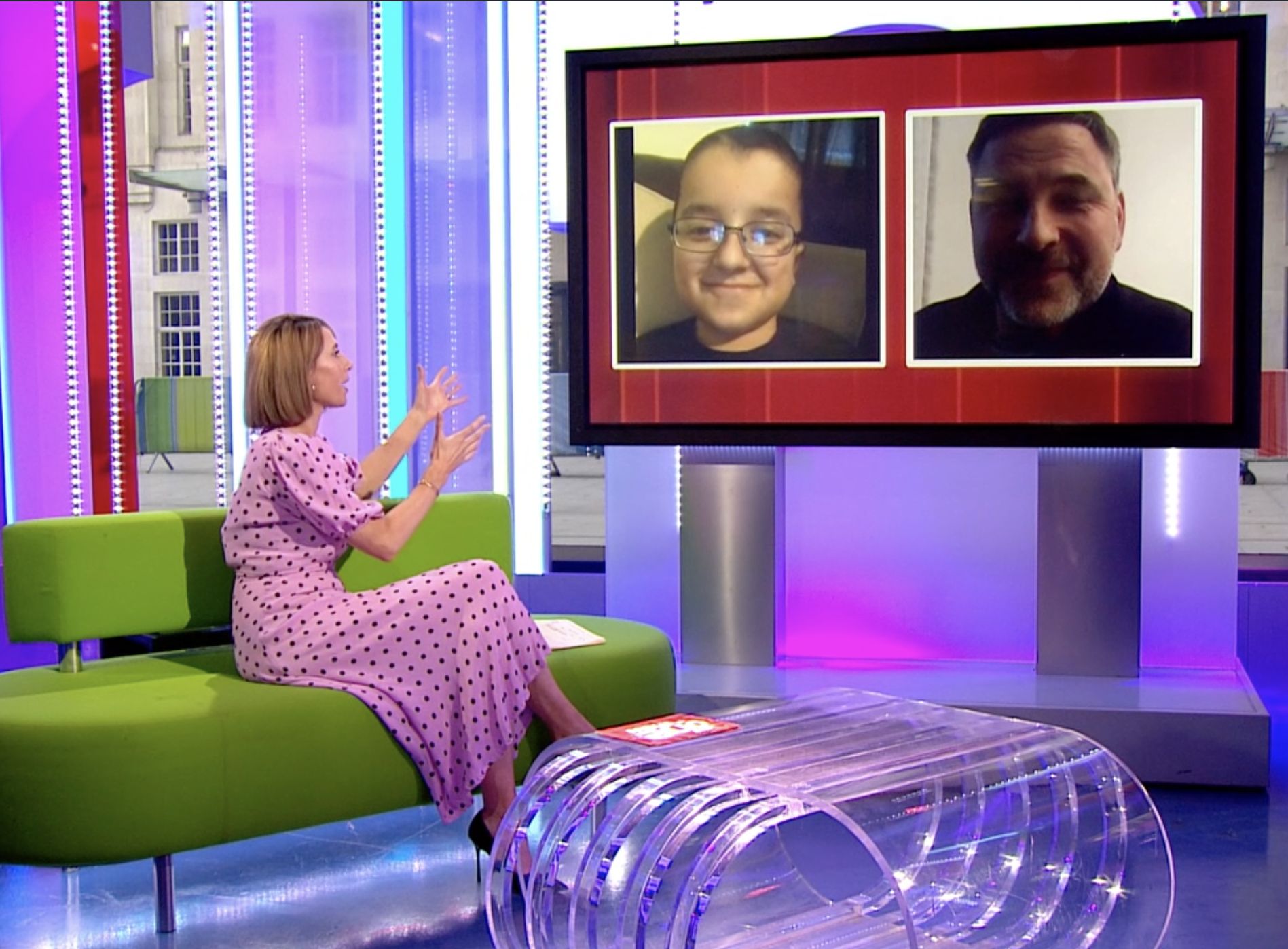 Variety Young Ambassador and Pride of Britain 2019 award winner, Dante, received an unexpected surprise this evening, when best-selling children's author David Walliams called him from the set of BBC's The One Show.
Dante, who has met David on a number of occasions through their mutual work with Variety the Children's Charity, has repeatedly asked David to write a book about a boy in a wheelchair. Dante's vision is brought to life in David's new book Slime, which he unveiled for the first time on the topical TV programme. The book follows the adventures of a young boy in a wheelchair, with the first page of the book displaying a dedication: "For Dante, the coolest kid on wheels'.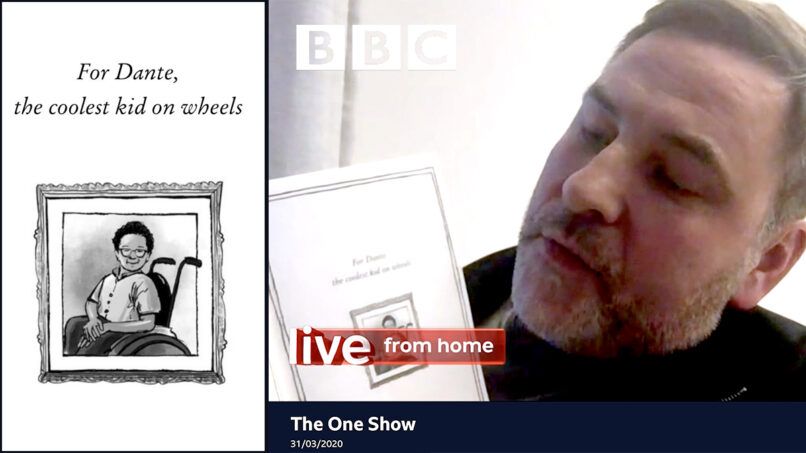 The 12-year-old schoolboy was born with brittle bone disease and scoliosis and has broken or fractured 92 bones in his life so far. Despite this, he has worked tirelessly to raise awareness of the charity, and goes out of his way to find children who can benefit from Variety's support. He has so far helped raise £30,000 for a Sunshine Coach. He also regularly goes to see other seriously ill children in hospital.
Dante has recently recorded a track with world-renowned music producer Mike Chapman, which celebrates all the people at home who are keeping things going while the coronavirus crisis keeps most of us isolated. 'She's got the whole world in her hands' is a feel-good song for a good cause, raising much needed smiles and funds for Variety.
Mike spotted Dante singing at the Variety Legends of Industry Awards in October 2019 and immediately recognised his star quality. With support from staff at Variety, the Children's Charity, Mike invited Dante to come along to his studio to record. The result is a heartwarming adaptation of the traditional spiritual: 'He's got the whole world in his hands'.
The song, which is available on iTunes for £0.99 will raise money for the charity during this difficult time.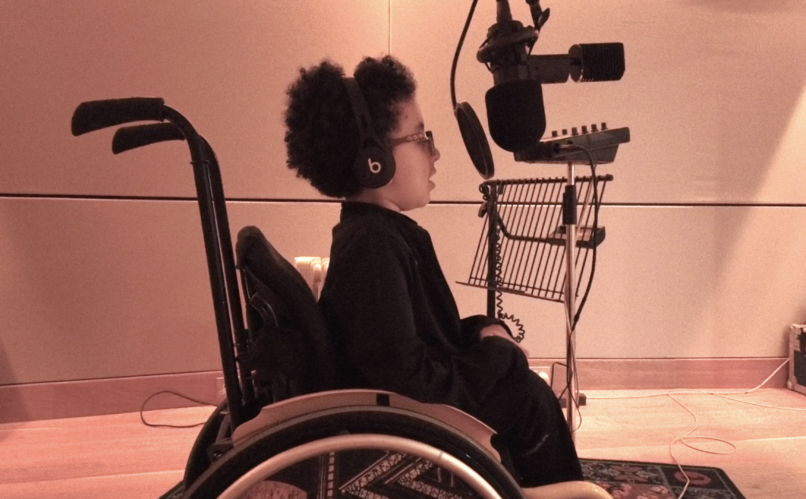 Dante said: "I can't believe David wrote a book for me! I'm so excited to finally see someone like me starring in one of his books. I always say there are no disabilities only abilities and now other children will see that too when they read Slime.
"I always do what I can do support Variety, like they have supported me. I was thrilled to have the opportunity to record a song with Mike too. Everyone knows that I love singing and dancing, so it was a dream come true when Mike invited me along to his studio."
Mike Chapman commented: "I have been on this planet for almost 73 years, and have never met anyone quite like Dante. He is a real treasure.
"His positivity is so unbelievably inspiring, I only wish I had his strength and his courage. Collaborating on this project with him has been a true joy, we worked hard and laughed hard, his voice is magical, he's a real singer. I just hope I have the opportunity to spend more time with him, he makes me feel like a kid again."
Jo Carter, CEO of Variety, added: "We are immensely proud to have Dante as Variety Young Ambassador, he really is an inspiration to us all and strives to spread joy wherever he goes. David's new book and this track are both brilliant ways to celebrate Dante, his mum Rachel and all the people at home who are keeping things going while the country faces this crisis together."
'She's got the whole world in her hands' is available to download now from iTunes.
As the world faces the new coronavirus pandemic, the work that Variety does to support some of the most vulnerable children in the UK will be affected, and its ability to raise funds is seriously limited. By supporting the release of Dante's song with a download or a donation, the work of the charity can continue to support children and their families at this difficult time. Donations can be made by text message:
Text VARIETY 3 to 70085 to donate £3. Texts cost £3 plus one standard rate message and you'll be opting in to hear more about our work and fundraising via telephone and SMS. If you'd like to give £3 but do not wish to receive marketing communications, text VARIETYNOINFO 3 to 70085.