17th September 2020
Dante becomes the face of a new campaign, as Masks UK donates 1,000 masks to Variety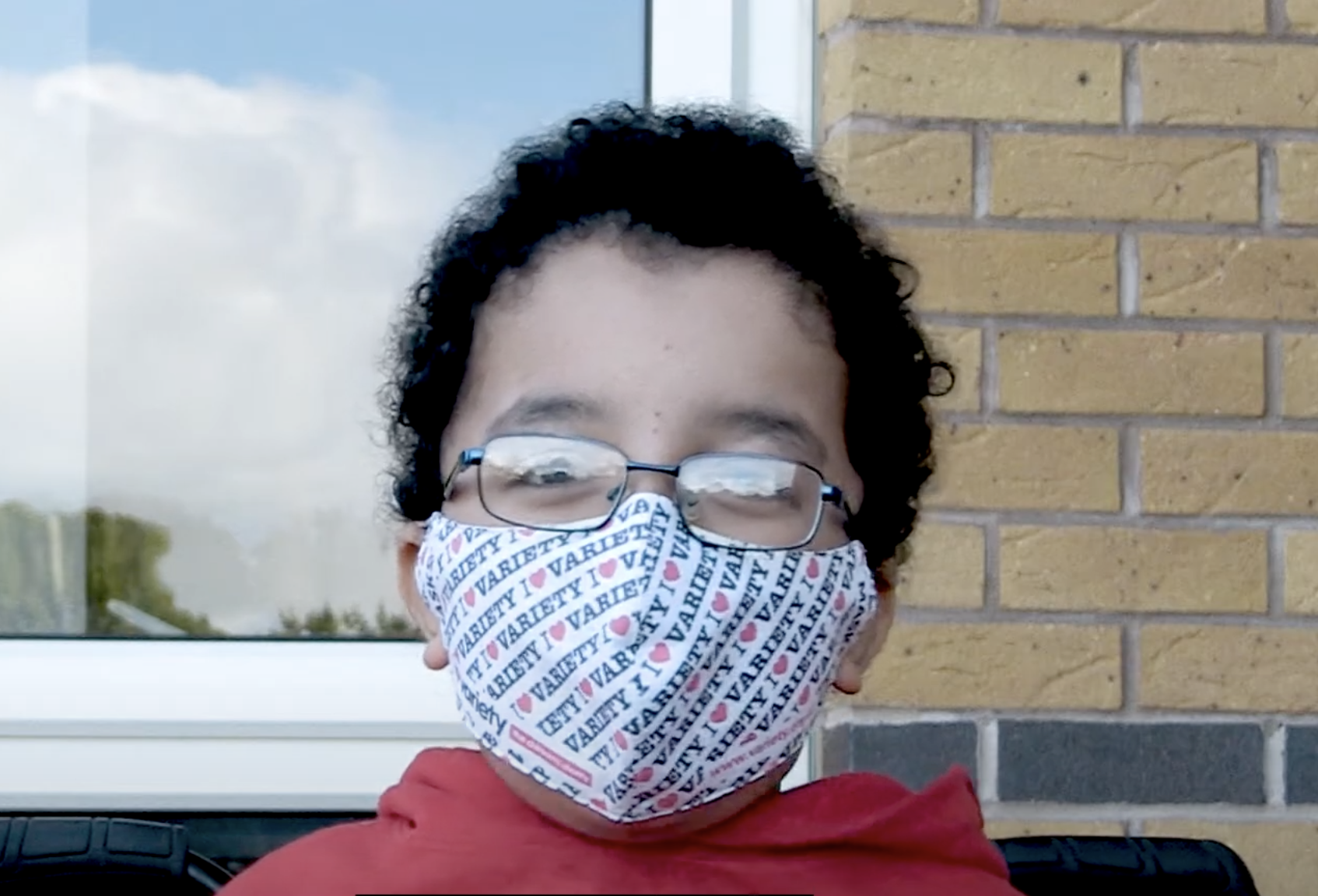 Variety Young Ambassador, Dante, shows you how to wear – and how NOT to wear – your 'I Love Variety' face mask
Variety is delighted to announce that Masks UK has donated 1,000 face masks. Variety Young Ambassador, Dante, has become the face of a campaign to distribute these masks to disabled and disadvanted children, helping them to be safer in their schools.
With coronavirus cases spiking again, it's vitally important that children are properly protected with good quality face masks as they return to the classroom. Recommendations are that masks should be made from at least two layers of breathable, washable, fabric and should fit securely – covering the nose and mouth completely – but without causing discomfort.
Manufactured by Masks UK, the face masks feature three-layered, 100% cotton nanotechnology that helps filter the air and guard against droplets that enter or leave through your mouth and nose. This may reduce the chance of spreading airborne and droplet illnesses. The mask is machine washable up to 100 times. The outer layer uses cotton nanotechnology for ultra-water-resistance, while the inner layers are breathable and made of a moisture-wicking cotton muslin cloth. There are two designs to choose from: one featuring an 'I Love Variety' slogan, and one featuring the face of funnyman Keith Lemon.
The masks can be purchased by the public at https://www.masksuk.com/variety-charity-masks/ at a price of £12.49 (incl. P&P), with a buy-two-get-one free offer currently running. A percentage from the sale of each mask will go towards Variety's work with vulnerable children.