11th August 2015
BLAKE's Christmas Album to Help Children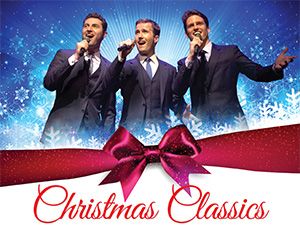 As ambassadors for Variety, the Children's Charity, BLAKE are proud to announce that 10% of all CD, merchandise and VIP experiences ordered on PledgeMusic for their new Christmas Classics album, will be donated to Variety.
Simply order gifts and experiences between now and November 9th and 10% will go directly to our amazing children's charity.
Over the last 6 years the singers of BLAKE have sung at Variety fundraisers, auctioned live performances and met with the incredible children the charity supports. This year Stephen, Ollie and Humphrey wanted to do something directly to raise funds for disabled and disadvantaged children around the UK. Since Christmas is traditionally the time of year that children look forward to, hoping for presents and happy times, the boys felt that using their upcoming Christmas Classics album to help raise funds would be very appropriate.
If you enjoy Christmas music, if you're a big fan of BLAKE, or you simply want to help Variety's work in a very simple way, please visit the PledgeMusic site now and pre-order the Christmas album.
It could be a present for yourself or for someone you love, but either way, it will help children around the UK. The 10% from your order could go towards a new wheel chair, specialist medical equipment or even a Sunshine coach to give disabled children access to the wider world with other children their age. BLAKE will be presenting a cheque for all funds raised this year at the Variety Christmas fundraising Lunch on 15th December.